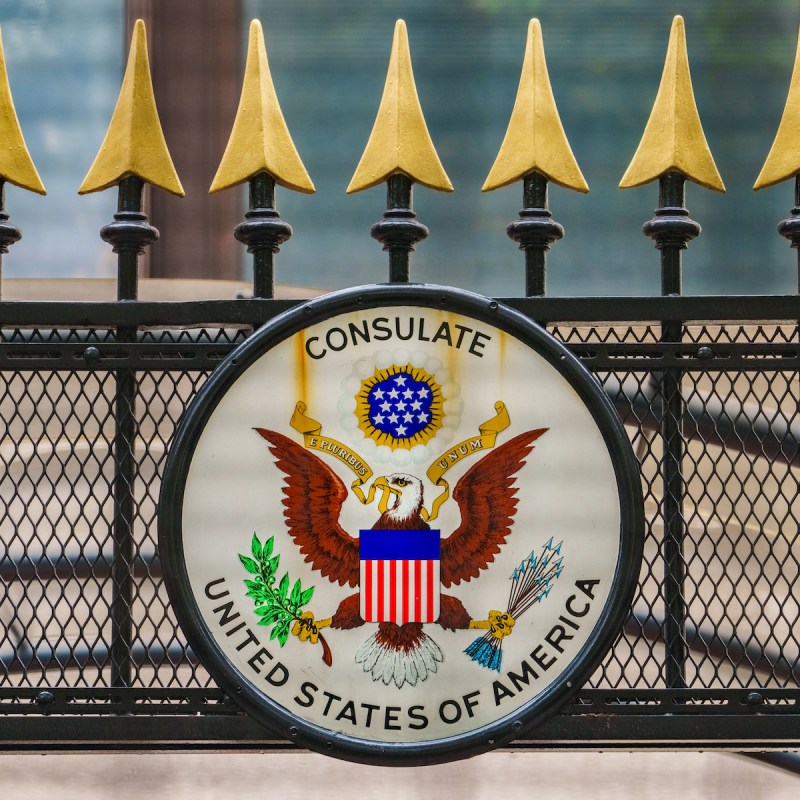 As the COVID-19 pandemic continues and many countries post record-breaking daily or weekly case counts, the U.S. State Department now cautions that U.S. citizens who travel internationally may face unexpected challenges related to the coronavirus as they attempt to return to the U.S. or travel from one foreign country to another.
One of those challenges is to simply stay up-to-date on various countries' travel restrictions. 
That's because governments around the world continue to implement new requirements and even impose new travel restrictions as they strive to keep COVID-19 case counts down in their own countries. The problem, however, is that changes are often implemented quickly with little advance notice, which may take those traveling by surprise.
The good news is that the State Department offers a service that helps U.S. citizens and nationals stay informed about changing conditions in countries they are visiting or plan to visit. 
The Smart Traveler Enrollment Program (STEP) is a free service that enables U.S. citizens and nationals traveling and living abroad to enroll their trip with the nearest U.S. embassy or consulate. That way, they are able to quickly receive important information from the U.S. embassy about safety conditions in their destination country, which helps them make informed decisions about travel plans. Another benefit is that enrolling a trip in STEP makes it easier for the U.S. Embassy to contact travelers with important information about natural disasters or civil unrest in their destination country, or to contact the traveler in the event of a family emergency.
Here's a quick look at what you need to know about STEP before your next international trip.
Created To Assist U.S. Citizens
Consular officers at U.S. embassies and consulates can help U.S. citizens who run into legal, medical, or financial difficulties while visiting other countries. For example, if a U.S. citizen's passport is stolen while traveling, staff at an embassy or consulate can help that traveler get a replacement passport. They can also provide the names of English-speaking doctors or local attorneys, as well as provide information about dangerous conditions.
"In a crisis situation such as a natural disaster or severe political instability, the Department of State often takes an active role in providing information and assistance to U.S. citizens in the affected area," the State Department explains. "We encourage all U.S. citizens travelling or residing overseas to notify the closest U.S. Embassy or Consulate of their contact information so that, in an emergency, we can contact them to provide important safety and security information, or support during a crisis. Enrolling in STEP is an easy way to send your contact information to us online." 
In addition to Travel Advisories, U.S. embassies and consulates often send alerts about emerging situations in a country. It's important to enroll your international trip in STEP because these alerts are written specifically for a traveler's dates of travel and destination.
You can learn more about the STEP service here and create an account to enroll a trip here.
Know Before You Go
If you are planning an international trip, the State Department has two more suggestions for you. The first is to visit its Country Information webpage so you can learn about your destination.
"We provide safety and security information for every country of the world to help you assess for yourself the risks of travel. Each Country Information page contains a Travel Advisory, Alerts, and other important details specific to that country that could affect you," the State Department explains. "Pay close attention to the entry and exit requirements, local laws and customs, health conditions, and other details to decide whether traveling to that country is right for you."
The State Department's Country Information web page may be found here.
The State Department's second suggestion is to visit its Traveler's Checklist webpage, which is found here.
That page includes information explaining how to get informed about conditions in a country you plan to visit and ensure you have all necessary documents. It also provides information about three types of insurance: health insurance, evacuation insurance, and additional insurance for unexpected expenses such as those from interrupted or delayed travel and lost luggage.
While you're thinking about international travel, be sure to read all of our travel news coverage as well as our COVID-19 coverage, including 6 Things The State Department Says You Should Do If You're Traveling Internationally and 21 Expert Tips For Traveling Internationally Right Now.