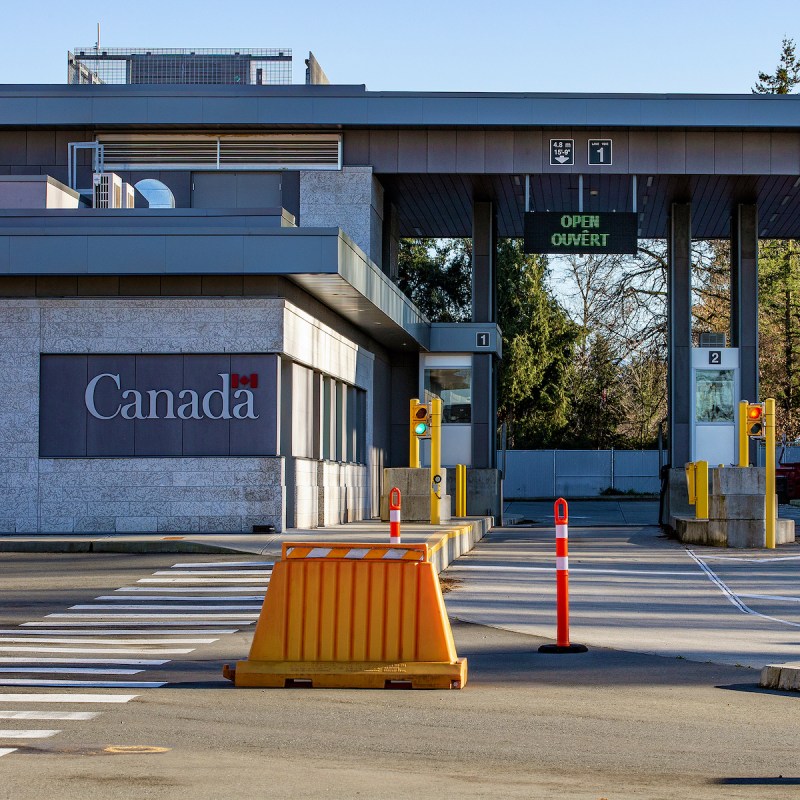 It's imperative to feel comfortable and safe while traveling.
Medjet
provides premier air medical transport, travel security, and crisis response memberships, providing peace of mind for an affordable price.
Recently, TravelAwaits writers shared hurdles they've encountered since resuming international travel. Now, they're sharing tips and suggestions for navigating international travel restrictions based on their experiences. From where to travel to getting your paperwork in order, here are our experts' tips for traveling internationally right now.
1. Be Flexible
As traveler, writer, leadership trainer, and coach Louisa Rogers puts it, "During COVID, whether you're up for international travel depends on where you're going, your personality type, your ease with technology, and your flexibility."
We'll get into the rest later, but for now, let's focus on where you're going. Some countries — like Mexico, where Rogers lives part of the year — have few entry requirements. But Canada and Britain, where members of Rogers' family live, are far more restrictive.
Recently, Rogers finally got to visit those relatives in Canada and the UK, but not without complication. She and her husband didn't get their COVID test results back in time, so they had to shuffle all of their reservations at the last minute. She says, "I'm glad we saw our families, but I would avoid international travel right now unless you're tech-savvy, are comfortable with change, and have a very flexible schedule."
2. Cross Borders By Land
Along those same lines, experienced RVer Carol Colborn recommends continuing "to travel domestically and just travel on land border crossings until international flights become more regular." This way, if your test results are delayed, you don't have to rebook flights. Qualified, fully vaccinated Americans are welcome to cross the Canadian border — see our province-by-province guide for details. Mexican land borders are set to reopen on October 21, 2021.
3. Check The Country's CDC COVID Level
Colborn also says if you have to travel internationally, ensure that "the country you are visiting is included in the lowest level risk for travel identified by the CDC, or at least know the level of risk you will be encountering."
4. Stay At An All-Inclusive Resort Like Sandals
Travel blogger Peggy Cleveland journeyed to Jamaica over the summer, where she got to spend the night in Sandals South Coast's luxury Over-The-Water Bungalows. Cleveland recommends staying at all-inclusive resorts like Sandals, which happens to have a flexible cancelation policy. Not only does the resort have strict COVID protocols, but it also covers the cost of an insurance policy. In addition, Sandals will provide a place to quarantine if necessary.
"All of these items can add additional costs to a trip, so it is nice to know that is taken care of," Cleveland says.
5. Consider Travel Insurance
Regular trip insurance usually doesn't cover the cost of quarantine or other COVID-related complications. Canadian blogger Jill Browne suggests considering "travel insurance for COVID hospitalization and quarantine expenses." Here are some travel insurance lessons that one of our writers, Vanessa Chiasson, learned during the pandemic.
6. Check The Country's Latest Visiting Requirements
Different countries have different rules for entry, and they are not static.
"Always check the rules of the country you're going to because they change, frequently," advises travel writer and author Rebecca Hall.
"For the more restrictive countries," Rogers adds, "you can expect a lot of rules written in confusing governmental jargon, extensive digital paperwork, and precise testing requirements and timelines."
Browne recommends checking Reopen EU's website or app for "up-to-date requirements of the EU countries you will pass through or visit." She also suggests checking each airline for travel restrictions and updates.
7. Double-Check Destination Requirements
Author, freelance writer, photographer, and filmmaker Elaine Masters recommends checking then double checking your host country requirements and ensuring you are following the most recent instructions. Masters recently flew to Canada for a small family wedding.
"I was getting quarantine notices from ArriveCAN and called them to make sure it was a mistake as I have tested negative and have been healthy," recounts Masters. She found the toll-free number on the country's website. "They instructed me to ignore the calls. I think that somehow I answered one of their ambiguous questions poorly and that flagged their system. Calling and speaking to a COVID specialist put my mind to rest."
8. Be Aware Of Layover Requirements
Award-winning Oklahoma-based journalist and travel writer Heide Brandes says to "Double-check the COVID test that is required to enter a country, even if you are on a layover." She says one of her friends "had a connecting flight in Portugal and spent $275 for an emergency COVID test" because Portugal required a negative COVID test, even for a layover.
9. Ask For Clarification
Emmy-winning former news producer Amy Sward recently traveled to Turks and Caicos. "Always check the country's website for exact instructions on what's needed to enter and leave," Sward says. "And always ask for clarification." Turks and Caicos required travel insurance that covered specific things, so Sward reached out to the contact email provided to confirm it was correct before flying.
10. Take The Correct Test
Arizona-based newspaper reporter, freelance travel writer, and travel blogger Cindy Barks finally got to visit family in Canada in September.
"An important thing to remember for travel to Canada is that a PCR (molecular) COVID test is required before your trip," Barks remarks. Initially, she had gotten an antigen test by mistake and had to schedule a PCR test at the last minute. However, Barks says that both Phoenix Sky Harbor International Airport and the Vancouver International Airport offered convenient rapid testing.
11. Buy Self-Testing Kits
Writer and photographer Chris Moore tells us that the "U.S. has approved certain at-home COVID test kits. Moore used the EMed kit, which he reports was quick and very easy to use. He says all you need is a smartphone or tablet and Wi-Fi. Moore advises to "take extra tests, just in case."
12. Make Sure Testing Center Guarantees Results Within Necessary Timeframe
Several countries require negative COVID test results from within the past 72 hours, but not all testing centers have that quick of a turnaround time. Make sure that where you schedule your appointment, it will be able to provide results within the allotted time period.
13. Book Return COVID Test Before Traveling
The U.S. currently requires "all air passengers arriving to the U.S. from a foreign country to get tested no more than 3 days before their flight departs," according to the CDC. Sward recommends booking your return test before you go. That's what she did and found that it "was very helpful as it eliminated a lot of stress." Sward says if your hotel, condo, or resort does not provide testing, to "look for nearby testing sites, so you aren't scrambling on the last day of your trip!"
14. Check If Where You Are Staying Does Testing
Travel writer, photographer, and foodie Jeanine Consoli flew to Greece with her family in July, shortly after the country reopened its borders to tourists.
"Check with your final hotel (if you have multiple stops) to see if they can provide a service to have tests done prior to departure," Consoli urges. At 50 euros per person, she says the service her hotel provided was pricey but worth it.
"It took less than 10 minutes and was performed right at our hotel," Consoli recalls. "We scheduled it early so it didn't disrupt our last day, and we had confirmation of being COVID-free within hours." She says the digital results went to her family's phones and were accepted at every checkpoint.
15. It's Never Too Soon To Start Getting Your Paperwork In Order
International housesitter, author, and travel writer Kelly Hayes-Raitt just traveled from Edinburgh to Malta. Hayes-Raitt has been hunkered down in Scotland throughout the pandemic, and this was her first international flight since travel resumed.
"It's never too soon to start getting your paperwork in order," she advises. A clerical error on Hayes-Raitt's COVID certificate took 8 harrowing weeks to resolve.
16. Print Hard Copies Of Paperwork
You will frequently have to show proof of vaccination and other various forms throughout your travels.
"Cell service is often spotty at airports," Sward points out, so "don't get stuck trying to pull up your information. Print out several copies so you have them ready to hand over."
Hall makes the same suggestion: "Make sure you print all your documents as a backup, rather than relying on them being stored as documents in your phone."
Hayes-Raitt endorses printing out forms because she says that "it's easier and faster to hand over a stack of papers than to be constantly fiddling with trying to find QR codes on your phone." However, she also cautions folks to "be sure your phone is fully charged, just in case!"
17. Make Digital Copies Of Paperwork
Moore recommends scanning "all your travel documents (passport, vaccination cards, COVID test results, hotel details, boarding passe, etc.) onto your phone as well as having a hard copy. This will make it much easier for you to find the necessary info to show authorities," he says.
18. Enroll In Global Entry
"One step I wish I had taken before traveling to Canada was enrolling in Global Entry, a program that allows expedited clearance at U.S. Customs," Barks asserts. "While I ended up spending nearly 90 minutes in line in U.S. Customs at the Vancouver International Airport, the people in the separate Global Entry line appeared to be getting through the process in about 15 minutes."
19. Get Vaccinated
"Travel is easier when you're fully vaccinated," Browne asserts. The CDC admonishes passengers not to travel internationally until they are fully vaccinated. For Hall, there was no question whether to get vaccinated or not.
"I wouldn't NOT travel," says Hall, "but to be honest, I think a vaccine is needed. It's the responsible thing to do when traveling as many countries have a lot of restrictions for unvaccinated travelers. Indeed, many won't even let you into the country without being vaccinated."
"Your international traveling life will become much easier when vaccinated," Hall says. A Brit residing in Greece, she says "you are allowed to dine outside in Greece if not vaccinated but must show proof of vaccine for inside venues." However, this isn't much of a problem according to Hall, since the country's year-round temperate climate allows for an "outdoor culture."
Colborn instructs eligible travelers to "get your booster shots." She also advises vaccinated folks to protect their vaccination cards. Amazon sells several styles of vaccination card protectors.
20. Avoid Poorly Ventilated Indoor Settings
"l refrain from poorly ventilated indoor settings," says Colborn. CDC protocol currently states that "wearing a mask over your nose and mouth is required on planes, buses, trains, and other forms of public transportation traveling into, within, or out of the United States and while indoors at U.S. transportation hubs such as airports and stations." The organization also says to follow your destination's recommendations and requirements, including masking up and social distancing.
21. Bring N95 Masks
"Some airlines/airports don't accept cloth facemasks," as Moore notes. He advises bringing N95s or blue surgical masks. Browne reminds us to carry extra masks on our trip. She also says to "Protect and respect the locals. Mask when they do, indoors or outside." Browne observes that "cruise ship groups had the worst compliance with masking and social distancing," and advises to avoid them.