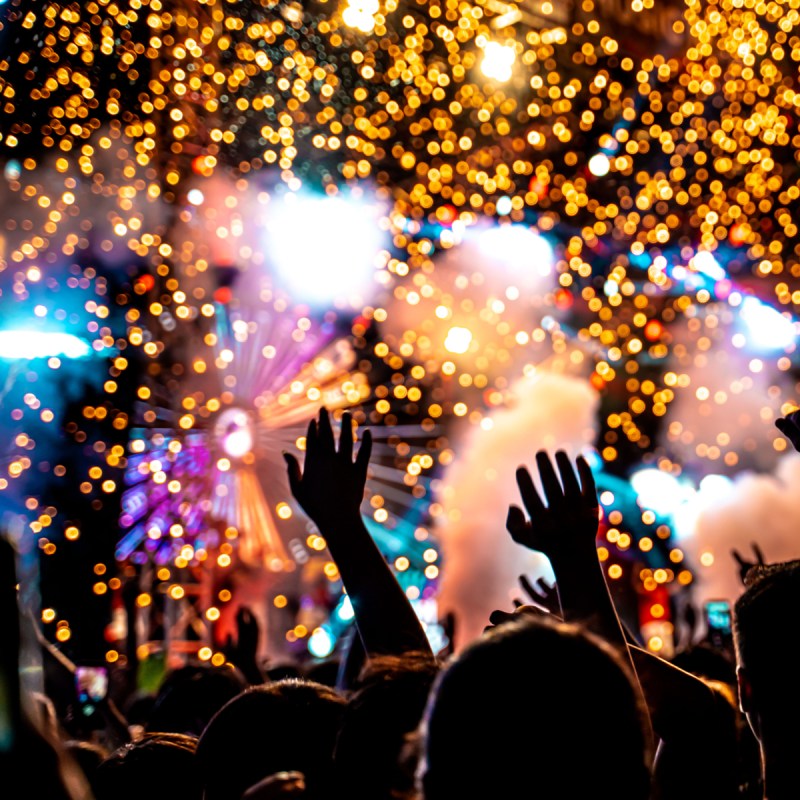 Everyone has a slightly different definition of fun, so when WalletHub sat down to name the most fun cities in the United States, the firm decided to use a little bit of everything.
WalletHub attached 65 different metrics to their analysis, took 182 different cities and towns across the country, and ranked them based on fun factor.
They broke their findings down into three main categories: entertainment and recreation, nightlife and parties, and cost. Each broke down into numerous subcategories — all weighted a little differently and including everything from number of attractions to tennis courts per capita to affordable restaurants.
When all was said and done, there were few surprises at the top. Las Vegas finished first, followed by Orlando, Florida; Atlanta; Miami; and New Orleans.
The list was dominated by major metro areas, but we looked a little more closely at the most fun mid-size and smaller cities. Here are the top three in each of those categories.
Population of 250,000 To 300,000
1. Orlando, Florida (Second Overall)
Orlando technically qualifies in this category thanks to the population in the city limits, but the suburban sprawl makes this a true urban center. And as the home to Walt Disney World, there's no question it would rank high. Overall, it ranks second in entertainment, second in nightlife, and ninth in cost.
2. St. Louis, Missouri (20th Overall)
Once home to close to 900,000 residents, St. Louis has been shedding population for decades, but it retains the big-city feel. Overall, it ranked 25th in entertainment, 18th in nightlife, and 42nd in cost. This is a city that's much more than the arch and its professional sports teams.
3. Pittsburgh, Pennsylvania (28th Overall)
Like St. Louis and most of the industrial northeast, Pittsburgh's population has been on a major downward spiral for years. It ranked 22nd in entertainment, 48th in nightlife but a difficult 110th in cost. Residents may be leaving, but those urban East Coast prices remain.
Population of 200,000 To 250,000
1. Salt Lake City, Utah (22nd Overall)
It's hard to fathom that Salt Lake City has only a hair above 200,000 residents, but that's the case even though it has slowly but steadily gained population over the years. Visitors are still drawn by the Great Salt Lake and nearby winter sports. Overall, it ranked 19th in entertainment, 26th in nightlife, and 86th in cost.
2. Tempe, Arizona (30th Overall)
This Phoenix suburb distinguishes itself from all of its neighbors with its dance and comedy clubs, and Tempe Town Lake for all kinds of recreation. Overall, Tempe ranked 46th in entertainment, 53rd in nightlife, but really stood out as a bargain location ranking 10th in cost.
3. Richmond, Virginia (41st Overall)
History buffs have plenty to discover in Virginia's capital city. It's where Patrick Henry declared "Give me liberty or give me death," and it was the home base of the Confederates during the Civil War. Overall, it ranked 55th in entertainment, 36th in nightlife, and 61st in cost.
Population of 150,000 to 200,000
1. Fort Lauderdale, Florida (15th Overall)
Beaches, boating, and everything under the sun is available in Fort Lauderdale, including the Swimming Hall of Fame. It gives you the Florida beach experience without the crowds of Miami. Overall, it ranked an impressive 16th in both entertainment and nightlife, but a pedestrian 114th in cost.
2. Knoxville, Tennessee (29th Overall)
Kelsea Ballerini sings about it lovingly in "half of my hometown," and for good reason. It gives you Southern charm at a discount price, ranking 41st in entertainment, 50th in nightlife, and 15th in cost.
3. Chattanooga, Tennessee (58th Overall)
Chattanooga is full of charm, with Lookout Mountain, Ruby Falls, and Rock City, among other outdoor activities. But it's much closer to Nashville than Knoxville, making it much less affordable. Overall, it ranks 58th in entertainment, 62nd in nightlife, and 72nd in cost.
Population Of Under 150,000
1. Charleston, South Carolina (24th Overall)
With its French Quarter, Waterfront Park, and Civil War history, Charleston is a gem among giants. Despite having just 135,000 residents, it ranks 20th in entertainment, 42nd in nightlife, and 67th in cost.
2. Portland, Maine (31st Overall)
The smallest city on the list to rank well, Portland's population is only around 66,000 people. But the Old Port waterfront and Victorian Mansion Museum are just a few of its highlights, allowing it to rank 40th in entertainment, 31st in nightlife, and 116th in cost.
3. Columbia, South Carolina (50th Overall)
Much like the before-mentioned Charleston, this South Carolina city is dripping with Southern charm, Civil War locations, and the fabulous Riverbanks Zoo and Gardens. Overall, it ranks 42nd in entertainment, 74th in nightlife, and 58th in cost.
How To Create, Find A Fun City
The cities that made this diverse list actually have a lot in common, according to experts who helped curate the criteria for WalletHub. They can also serve as guides for other cities to follow.
"To make cities a more desirable and fun place to visit, I believe local officials should do all they can to elevate the history of their communities so that visitors will find a visit enriching in terms of historical knowledge," said Gary L. Rose, a professor at Sacred Heart University. "Officials should also elevate the importance and value of recreational parks and make the cities as kid-friendly as possible."
Carolyn J. Heinrich, a public policy expert at Vanderbilt University, said local events and transportation are also key to creating a fun destination.
"Plan more community festivals; provide support to neighborhoods to develop off-downtown attractions; increase transportation options," Heinrich said.
Travelers looking for fun should zero in on places with plenty of options, according to Peter Burchard, a member of the adjunct faculty at Northern Illinois University.
"People looking for fun and affordability in a city — or the urban area — have endless choices if their definition of fun is flexible and affordability is addressed with their adult brain in working order," he said. "I vote for cities and suburbs that promote a wide range of free events and places that attract people from all lifestyles and backgrounds."
Craving more best-of lists? Check out the 15 Best Small And Mid-Size U.S. Cities To Live In and our readers' picks for 11 Best International Small Towns.