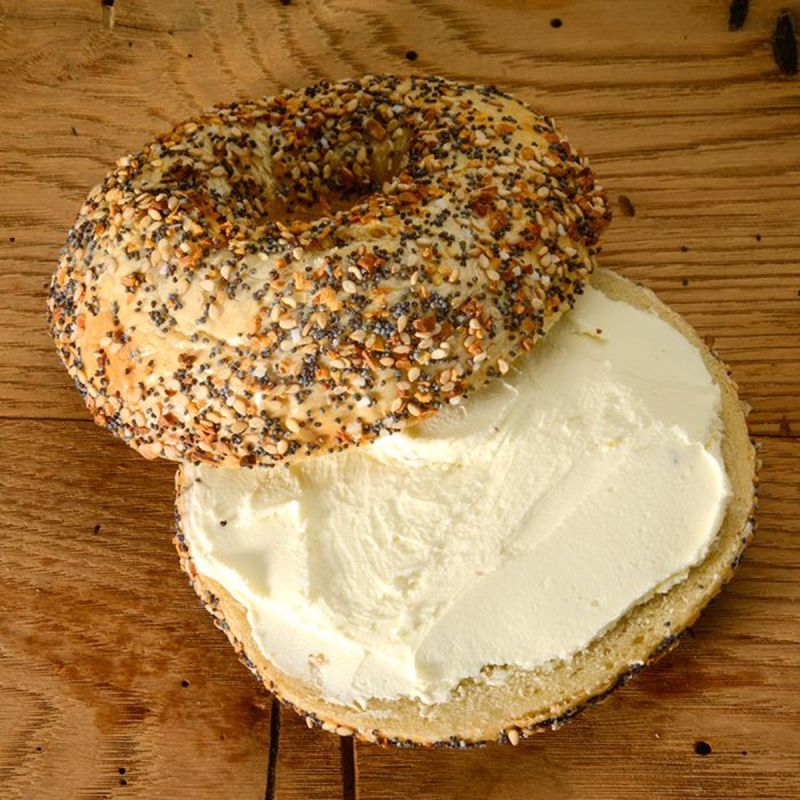 Tourists flocked to Manchester, Vermont, in the 1800s for the mountain air and trout streams. Back then, it was a summer retreat. Recognizing this, Charles F. Orvis opened a store in 1856 dedicated to fly-fishing in the rural village. Over 4 miles of marble sidewalks (with ample supply from the quarry) gave the downtown a dignified appeal.
Manchester changed, but the marble sidewalks and quintessential New England charm remain. Millions of visitors flock to the city, which sits at the base of Mt. Equinox, the highest peak in the Taconic Mountains. Many visitors own second homes as a respite from nearby cities. Charles Orvis's fly-fishing mercantile expanded into a summer school and additional summer activities include golfing, hiking, art, and music festivals. In the fall, travelers head to southern Vermont for the autumn leaf-peeping season. In winter, the skiing at Stratton Mountain or Bromley draws an alpine crowd. It's a shopping paradise for high-end clothing outlet stores, accessories, or antiques, making Manchester a four-season destination.
With folks arriving for the attractions, the food scene has exploded. Chefs from around the country, and the corner, are finding a niche. If you are hungry for a bagel or an elegant meal, you can find it in Manchester. Here are seven incredible restaurants (ordered by breakfast, lunch, and dinner) in town.
1. Little Rooster Café
The Little Rooster Cafe is a tiny spot run by owner Anya Lincks. Lincks, a trained chef, graduated from Johnson and Wales and pastry school in Charleston, South Carolina. She worked for high-end resorts in the South but returned home to Manchester. She always dined at the Little Rooster and, during breakfast, asked if they were selling. She bought it in 2006. With eight tables and a few counter seats, the line is often out the door for the scratch-made breakfast in the Norman Rockwell-esque restaurant. "The pancakes here should not be missed, especially with fresh blueberries and Vermont maple syrup." Lincks says, "They are the lightest, fluffiest, pancakes, and I am sure you haven't tasted anything better." The corned-beef hash is the dish of choice for many locals, stop in for lunch; the French Onion soup or the Black Russian should be on your radar. Since I'd never had one, I asked — it's rye bread, cheddar, smoked beef brisket, and coleslaw. Anya sources ingredients from local purveyors and makes everything fresh to order (except the smoked salmon and brisket). Slow food takes time, but here it's worth the wait.
2. The Works Café
The Works Café has eight (nine soon) locations. The first opened in Manchester in 1988. Entrepreneur Richard French grew up in the food business. He didn't have a definite career path when he graduated from the University of Vermont in Burlington but his hometown of Manchester was changing. Real estate was selling to second-home buyers, and the outlet concept made the sleepy ski town famous. The idea for bagel works was born because you couldn't get a suitable New York-style bagel. Inspired by Ben and Jerry's, the Ice Cream founders, he (and partners) wanted a kinder way to run a business.
At The Works Café, patrons happily munch on delicious bagels, but it's more than breakfast all day. Sustainability is at the forefront of everything the company does with the motto — people, planet, profit. The Works serves delicious meals (for breakfast and lunch) and supports the community. It reduces, reuses, recycles, rethinks, and compost–weighs its trash every day. It shares its food resources with nonprofits and encourages its staff to do service work. The cafe always has a mug policy, with free refills included. It has earned Green Restaurant in the Green Mountain State Status and is a Vermont Business Environmental Partnership member. The food is fantastic, so it's a win for you and the earth.
3. Charlie's Coffee House
Charlie's Coffee House is a local favorite. The comfort food and the homey atmosphere feel like you're having lunch at a friend's. Former baker (now Manager) Kimberly Stone runs Charlie's for owners Bill and Linda Drunsic, who named the restaurant after their Danish Jack Russell. When they opened in 2018, they wanted a warm feel so patrons could relax in the dog and kid-friendly dining room, on the wrap-around porch, or seating on the lawn. Charlie visits all his friends when he drops by, and furry pals get free cookies.
Everyone loves the Mocha Joe's Fair-Trade Coffee, but the draw is its homemade soups, healthy salads, and its famous Plymouth Mac & Cheese at lunch. It has a variety of vegan options too. If you're on the go, there's a freezer filled with soups and dinners ready to take home. Breakfast items can be ordered to go, including egg sandwiches, house-made pastries, muffins, scones, croissants, homemade granola, and other bakery items. Baked goods are made fresh daily. If you want a special cake for your pup, call ahead.
4. Copper Grouse Restaurant
The Copper Grouse Restaurant at the Kimpton Taconic Hotel evokes a hunting lodge feeling with an elegant twist. The upscale American menu and cozy dining room beckon with a warm fireplace, craft cocktails, and ultra-local ingredients. From the cheeses, the proteins, the micro-greens, and garnishes in the cocktails, you'll taste everything Vermont offers. Executive Chef Dustin Johnson returned to Manchester after working at some of the top restaurants, with some of the best Chefs in Charleston, including Sean Brock (formerly of award-winning Restaurant Husk).
Johnson, heading the kitchen at Copper Grouse, creates seasonal dishes. His menu offers Rack of Venison or a Vermont Wagyu Burger with Cabot Cheddar (add house-cured pepper bacon). But there are also fabulous vegan choices such as Tempura Cauliflower with tahini ranch and maple chili sauce. Enjoy the fire, the comfort food, and a craft cocktail at this lovely restaurant.
Pro Tip: The Copper Grouse is in the Kimpton Taconic Hotel. Travel+Leisure named it one of the World's Best "Top 10 Resort Hotels in the Northeast." Why not make a weekend of it?
5. Silver Fork
The Silver Fork is a romantic spot. It was named "Best Date Night Restaurant in America" by Tripadvisor in 2021. Award-winning Chef Mark French and Sommelier/Mixologist/Front of the House person Melody French, run the five-star establishment rated one of the top 15 Restaurants in the World. Located in the renovated Mark Skinner Library, the stunning Mid-Century Modern building has a funky dining room (décor concept by Lu French), allowing for privacy and space. The eclectic menu frequently changes seasonally and inspirationally. Chef Mark trained under a German chef and worked in the Caribbean (Puerto Rico) for most of his career, so the menu leans toward the Caribbean with international flavors. Mark's also a pastry chef wizard with the desserts as attractive as the entrees. The Shrimp Creole Mofongo with mashed plantains and sauteed shrimp is a specialty. Another is the Caribbean Bread Pudding Souffle. The Silver Fork sources many ingredients locally, including Vermont craft beer. There are vegan and vegetarian options, curated wines on two different wine lists (by price point), and craft cocktails at the bar. The service and the attention to detail are extraordinary. 
Pro Tip: Reservations fill up. Call to reserve your spot ASAP.
6. Depot 62 Bistro And Café
Depot 62 Bistro and Café is a Turkish-Mediterranean restaurant and a home furnishings store. You'll discover furniture, rugs, accent pieces, lighting, and gifts inside. Owner Alp Basdogan, a Turkish designer and importer from New York, visited Manchester for clients who wanted rugs and design elements from his showroom. He couldn't find a good restaurant in town then, so he opened a café. His Mediterranean/Turkish menu offers vegan, and gluten-free options and dishes so delicious the food will transport you. The family recipes are flavorful. I tried the Guvec Stew, a slow-baked dish comprised of eggplant, mushrooms, and a mix of root vegetables in a clay pot baked in the wood-fired oven. It was terrific. Meat and fish dishes round out the exciting menu with mezzes and salads as starters. The handmade communal table runs along the shop's center, and a community forms when you sit there. He serves curated wines by the glass and bottle and local, domestic, and imported beer to pair with his fantastic food.
7. SOCIAL HOUSE
SOCIAL HOUSE owners Luis Pazos and his wife Debbie worked at Le-Bernardin in New York City, where they met and later married. Luis had experience in a few Michelin-rated restaurants before Le-Bernardin, so they understand how to set the same standard at their restaurant. Luis wants to make it a home away from home for the customers. He also wants the staff to feel like family, which sometimes includes his own father (a former bartender), who steps behind the bar on busy evenings. SOCIAL HOUSE has five dining rooms which allow plenty of space for a relaxed evening (one is a patio outdoors). Executive Chef Jose M. Valines creates high-end seafood entrées, house-made pasta, risottos, and offers prime steaks. For the cheese and charcuterie boards, the kitchen sources ingredients from the farms, purveyors, and foragers nearby and seafood comes from trusted sources in Maine and Boston. Pazos works diligently with his staff to discover wines and local beers that work with the offerings. I enjoyed the freshest pan-roasted halibut over potatoes and vegetables with beurre blanc at SoHo. The service was outstanding, and I'll be back.