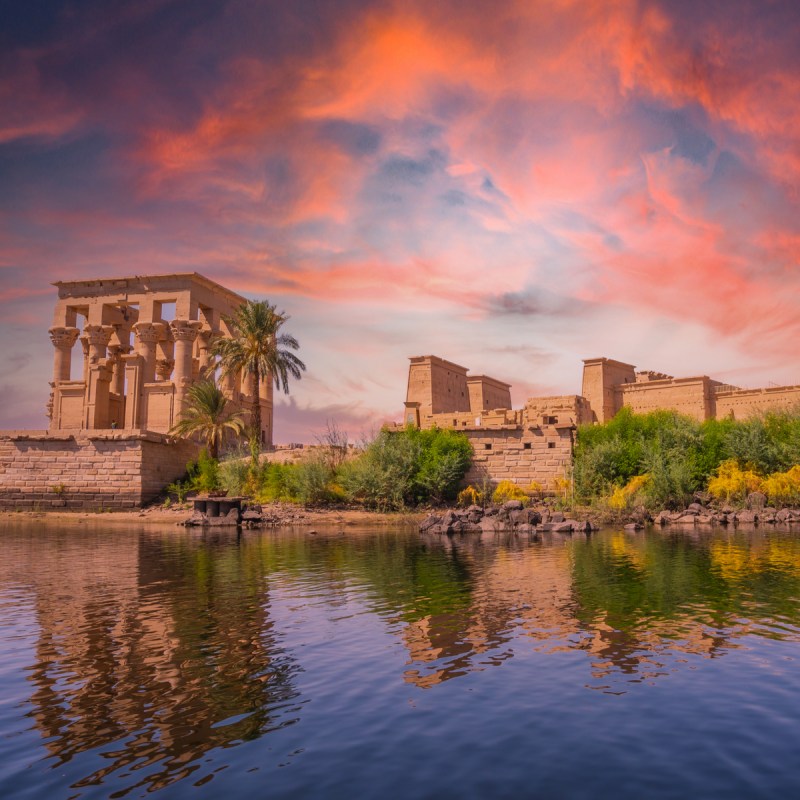 Okay, I might as well admit straight away that I am not a dedicated cruise person. Yet I am utterly intrigued by the popularity cruises enjoy around the globe. I love the idea of waking up somewhere new every morning, going out for the day, and then moving on at night. Maybe with the odd day to enjoy whatever is happening onboard.
So, here I have collected a few cruises that not only scratch that itch of going somewhere new and spectacular nearly every day, but also allows for having a lot of fun on the ship itself, surrounded by like-minded people.
Some of these cruises sound so good that I want to book myself in right now, while others, maybe not so much. We all get a buzz out of something different, and I wanted to celebrate exactly that with this eclectic roundup.
Which one sparks your interest?
1. Cruise Norway
Let's start with one spectacular cruise that is definitely on my bucket list. Setting off in late August for 66 days, this cruise travels from Montreal, Canada, with a detour to the Arctic, down along past Greenland, eastern Canada, through the Caribbean and the Panama Canal, and finally threading its way down western South America. Then, from the southernmost point, the ship heads down to the islands of Antarctica before sailing back to the mainland and flying you back to Santiago de Chile.
This ship was built as an exploration ship, not a luxury cruise liner, so you will have to channel your inner explorer, although it is very comfortable. There are regular lectures and scientists on board to explain what you see along the way. Plus, there are plenty of activities to not get bored. Not just one for the bucket list, but also to be earmarked for when you win the lottery, as you can only get the price for this cruise upon request.
Pro Tip: Most Antarctic cruises are expensive and long simply because of the distance covered, but there are some shorter and less eye-opening-priced options.
2. Meow Meow Cruise
From penguins to pussycats. This Meow Cruise is a bit of an odd one. In 2024, there is a 4-day cruise out of Florida, and in 2025, they are taking you all the way to Alaska. And it is themed for cat lovers — but minus actual cats. Cat lovers come together, enjoy meetups, quizzes on cats, kitty scavenger hunts, and get a kitty goodie bag, but can only cuddle the odd kitty when on land. Still, the cruise certainly brings together like-minded people, and is affordable, with nice cabins and plenty of activities.
Pro Tip: More of a dog person? Try the Corgi Cruise, back for bookings in 2024.
3. Christmas Market Cruise
Europe in winter is simply lovely and a visit around Christmas time is fun when the atmospheric markets are in full swing. This 12-day cruise, on a river cruise ship accommodating around 160 passengers, takes you from Zurich, Switzerland, to Amsterdam, Netherlands, via famous Christmas market cities such as Strasbourg, France, and Cologne, Germany. Four countries, 5-star service (including your own butler), plenty of Christmas Markets and cheer, including regular helpings of roasted chestnuts and mulled wine. Sounds like a perfect Christmas getaway to me.
Pro Tip: Slightly pushed for time? There is an 8-day itinerary of the same cruise available, cutting out Lucerne, Bern, and Montreux, though.
4. Culinary Cruise
I love the idea of not only stepping off a cruise brimming with impressions of an exciting destination but also fitted out with some new useful skills. Holland America Line cruises offer a selection of shore excursions curated by Food & Wine, that offer anything from market visits to cooking lessons and wine tastings. From learning how to prepare ceviche in Curacao, or making a traditional pizza in Naples, to shopping for and then cooking up a perfect Pad Thai in Bangkok, you'll bring home a skill that will keep reminding you of your destination.
Pro Tip: Not all of the cruises are available right now, but there are still plenty of closer-to-home itineraries available.
5. Bare Necessities Cruise
You have probably heard of bareboating, i.e., chartering a boat without a crew, but this is another kind of bare cruising. Bare everything, in this case. If you like skinny dipping and then some, this might just be for you. Sailing for 2 weeks through the Caribbean, in 2024, or on a slightly different path in 2025, there is even a cruise planned to take you from Australia to the island nation of Vanuatu. And all with some 200 like-minded, and just as naked guests, plus 106 (hopefully dressed) crew. I am guessing you'll have to bring some clothes for shore excursions.
Pro Tip: Gay and prefer to vacation sans clothing? Gay Sail offers a wide variety of bare essentials cruises.
6. Nile River Cruise
Want to see the wonders of Egypt, cruise the Nile, but also want a bit of something special? Try the SS Sudan, the very steamship Agatha Christie wrote Murder on the Nile on, and on which the various film versions, with Peter Ustinov, Kenneth Branagh, and the TV Poirot David Suchet, were filmed. Over six days, you'll sail from Luxor to Aswan, seeing the Valley of the Kings, Karnak, Philae, and many more ancient sites along the way, and all in utter luxury with only a few other passengers staying in the ship's plush 23 cabins and suites. You can sail down the Nile, or up the Nile, and there are 5-day and 6-day itineraries.
Pro Tip: To round off the experience, book yourself into the historic Old Cataract Hotel in Aswan, which was also a favorite of Agatha Christie's.
7. Knitting Cruise
Pack your knitting needles and sail off for 2 weeks around the beautiful Mediterranean on a knitting cruise. Setting off from Athens, you will sail through the Greek Islands to Israel and Cyprus, all the while stopping off to buy local wool and learn about regional techniques and patterns. Accompanied by knitting experts, you'll enjoy lectures and hands-on practice, in the company of other enthusiasts, and come home not with a store-bought local woolen jumper but one you've worked on yourself.
Pro Tip: Not a knitter but like to crochet, bead, or needlepoint? There are plenty of so-called Craft Cruises which offer many itineraries around the globe, whichever route or hobby takes your fancy.
8. Star Trek Cruise
Not quite the Starship Enterprise, but the closest thing to it down here on earth is the Star Trek Cruise from Florida to Aruba and Curacao. Many of the cast members of the various Star Trek reincarnations, such as Brent Spiner, Will Wheaton, and Johnathan Frakes, will be on board, while the dedicated Trekkie passengers don their favorite costumes and have a (laser) blast for an entire week. From nightly screenings to celebrity interactions, scavenger hunts to trivia quizzes, everything is Star Trek-themed on this cruise.
Pro Tip: If you are more Star Wars than Star Trek and a week is too long for you to be in costume, then try the 2-day-long Galactic Starcruiser that is currently booked out, but the website hints that there may be extra spaces coming up.
9. Broadway Cruise
Are you a dedicated theater lover, enjoy seeing stage shows, or even treading the boards yourself? Then the Broadway Cruise is for you. Setting off from Miami to Key West and Grand Cayman, this is not so much a destination-filled cruise, rather, it's a floating workshop. There are countless famous names from stage and screen, such as Christian Borle and Kerry Butler, on board to participate in shows, solo performances, workshops, and other stage-related events. But there are also fun activities such as karaoke, theme nights, and yoga, should you have over-performed.
Pro Tip: Even if you are setting off from Miami, there are still plenty of Broadway shows you can catch before or after your cruise.
10. Southern Australia Cruise
There are countless cruises that sail into Sydney, Melbourne, up to Cairns along the Great Barrier Reef, or the Kimberley Coast, but very few allow you to explore the delights of the Australian south coast. On this 10-night luxury cruise, you will set off and return to Adelaide, sail around exclusive locations such as Kangaroo Island and Flinders Island, and see unique wildlife along the way. As an added bonus, you will be able to enjoy the Australian summer, when it is winter in the northern hemisphere.
Pro Tip: Make sure you invest in decent binoculars and a good lens for your camera, as you will get up close and personal with kangaroos, seals, penguins, and a plethora of other Australian critters.
Themed cruises are popular vacation choices: