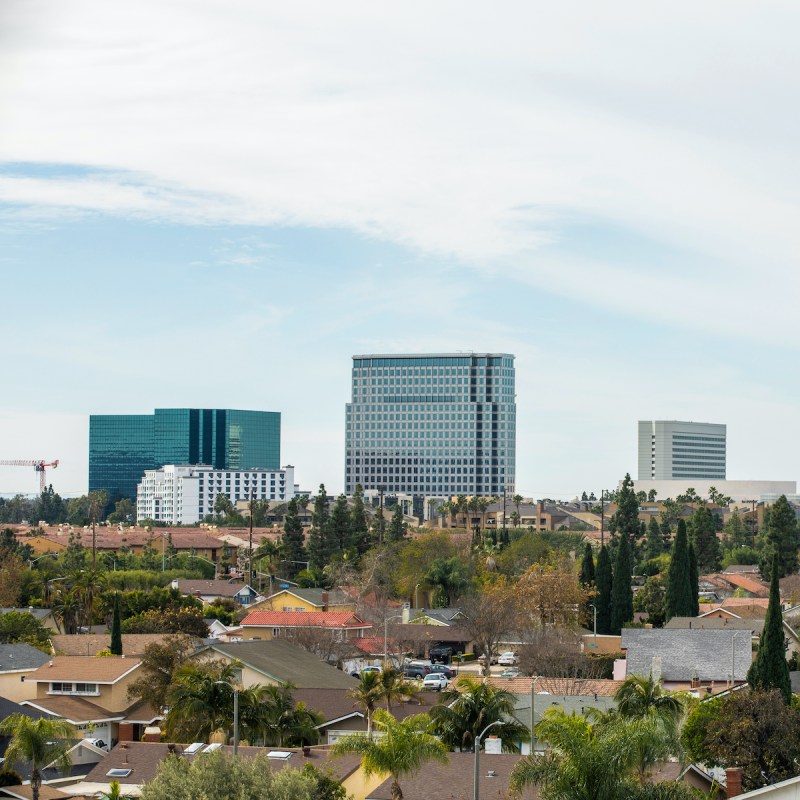 Costa Mesa, California, in the middle of coastal Orange County, is an internationally acclaimed theater and arts district. Known as the City of the Arts, Costa Mesa lies 40 miles south of Los Angeles and 86 miles north of San Diego. One mile from the Pacific Ocean, Costa Mesa is minutes from the water and countless beach activities.
John Wayne Airport (SNA) borders Costa Mesa on the northeast and makes flying into town for your amazing weekend a breeze. The airport is centrally located in the county and offers international flights as well as flights within the United States, to Canada, and Mexico.
Take advantage of nearly 300 days of sunshine every year in the Southern California Mediterranean climate and choose from an array of outdoor activities.
Here's how to spend an amazing weekend in Costa Mesa that will fit any budget. From free art walks to small-business shopping and cost-effective lodging to luxury accommodations, world-class shopping, and theater performances.
While I was hosted at some of these venues, all opinions are my own.
Things To Do In Costa Mesa
Here is an amazing dose of culture, subculture, outdoor experiences, and dining for things to do in Costa Mesa, California.
SoCo And The OC Mix
An amazing way to begin your Saturday is to visit SoCo and the OC Mix. The SoCo Farmers Market, held every Saturday, is rated one of the best farmers' markets in Orange County. When I'm there, I like to get some freshly baked bread and spread a little hummus on it or get some other artisan treat from the gourmet food trucks. I also get ideas from the boutique shops and maybe try a new handcrafted cheese or curated wine.
South Coast Plaza
When I go to South Coast Plaza, it's usually to update an electronic device or try a new restaurant. I always enjoy people watching and designer window shopping. With 250 luxury and contemporary boutiques and 30 restaurants, it's a world-class shopping and dining experience that is first on my list.
Pro Tip: Park on the east side of the shopping center near the Unity Bridge. This pedestrian bridge connects Town Center and South Coast Plaza and provides easy access to the east entrance of South Coast Plaza and a safe crossing to the Art Walk around Segerstrom Center.
Segerstrom Center For The Arts
Segerstrom Center for the Arts began as a lima bean farm owned by the Swedish immigrant Segerstrom family. The Segerstrom's became prominent developers in Orange County and have made Costa Mesa one of the finest venues for the world's performing arts and visual art installations.
Art Walk And Murals
Stunning public artworks are on display throughout the city and many within walking distance. You can find more than 20 free public art pieces on display with a free audio tour that you can listen to on your phone.
My favorite art installation in Costa Mesa is the California Scenario, also known as Noguchi Garden. It's been recognized as the most vital publicly accessible outdoor sculpture oasis in Southern California.
Pro Tip: Noguchi Garden is open free to the public from 8 am to midnight. Convenient parking is right next door for a fee.
The LAB Anti-Mall And The Camp
With a name that screams support the "little American business," (LAB), The LAB Anti-Mall and The Camp is a quirky destination in Costa Mesa.
At first, The LAB Anti-Mall seemed too avant-garde for a baby boomer like me. However, the destination has depth, interest, and intrigue. Every time I return, I find something new that touches my soul.
Many options for refreshments, unique shops, and healthy food abound at The Camp just across the street.
Pro Tip: Parking can be a challenge on the weekend. Look for parking on side streets or consider taking a rideshare to this destination.
Costa Mesa Country Club
If a day outside on a golf course is your idea of fun, the Costa Mesa Country Club with two municipal golf courses is the place for you. A driving range, private teaching area, sand bunkers, and chipping and pitching greens will help you improve all parts of your game. I like the putting green at the entrance.
Parks in Costa Mesa
More than 30 city parks are easily accessible throughout the City of Costa Mesa. One of my favorites is TeWinkle Park. I enjoy watching kids feeding the Canadian geese while I wait for the timed fountains to start.
The OC Fair And Event Center
The OC Fair & Event Center is the home of the annual Orange County Fair — one of the largest fairs in the United States.
The center is also home to Centennial Farm, a working farm for educating youth about agriculture and farming. This is my favorite exhibit. I can't resist the pigs, sheep, and baby goats.
The Pacific Amphitheatre, also located on the Center grounds, presents world-famous acts in their concert lineups.
Best Restaurants In Costa Mesa
Some of the Best Restaurants in Costa Mesa are hidden gems or award-winning local hotspots.
Shuck Oyster Bar
If you think all oysters taste the same, a visit to Shuck Oyster Bar will convince you otherwise. Perched on the barstool, I had a lesson in how to shuck an oyster after I made my selection from the giant menu attached to the wall. After the oysters were served on ice with tiny bowls of minced shallots, shaved horseradish, and a spicy red sauce, I decided to leave the shucking to the experts.
On other visits, I enjoyed the remarkable grilled octopus and scrumptious mussels in broth. The food is curated and delicious.
Memphis Café and Bar
Memphis Café and Bar is a popular eatery specializing in comfort, food, and community for 25 years. The menu features Southern homestyle cooking with seasonal locally sourced specials.
My favorite meal is the chicken and waffles (savory and sweet) with unlimited mimosas for a weekend brunch, which is its specialty, along with excellent service and friendly staff.
Pro Tip: Park on the street or in the Memphis parking lot only. Not at The LAB Anti-Mall.
Toast Kitchen + Bakery
Toast Kitchen + Bakery is famous for its dunch, donations, and dedication to comfort food with a twist. The menu is geared towards foodies, families, vegetarians, vegans, and gluten-free eaters — most with an Asian twist. Ten percent of the profits go to local charities.
Recently, I enjoyed the breakfast sandwich that included millionaire's bacon, sliced avocado, cheesy scrambled eggs, whipped chive cream cheese, hash browns, and everything bagel. To make the experience complete, the place served The Chingon — a classic margarita with a mango pineapple chili popsicle. Colorful and spicy!
The Hall Global Eatery
The Hall Global Eatery offers upscale Mediterranean meals served on distinctive plates in a setting with tiled walls reflecting the motif. Build your meal from proteins, starches, sides, and sauces. The kabobs were my favorite, with three different dipping sauces — hummus, oil and vinegar, and Tzatziki sauce.
Separate rooms entertain sports enthusiasts with big-screen TVs: the patisserie for pastries and families, and the lounge for cocktails served next to two-story windows overlooking the courtyard.
Best Hotels In Costa Mesa
The best hotels in Costa Mesa are convenient to the airport and range from luxury accommodations to mid-range or budget lodging for families needing to prepare some of their meals.
Avenue of the Arts Costa Mesa
Avenue of the Arts Costa Mesa is a boutique, avant-garde luxury hotel a short distance from Segerstrom Performing Arts Center. The hotel serves business travelers during the week, families on the weekends, and theatergoers during the performance season.
The portico entrance is breathtaking in deep aubergine hues and draperies tied back at the corners. The astonishing chandelier and zebra-striped settees outside the front door make an elegant statement upon your arrival. More elegant touches throughout the property make this an amazing weekend in Costa Mesa.
The Junior Suite with a lake view is my room of choice. It is spacious and elegant.
The Ayres Hotel Costa Mesa/Newport Beach
The Ayres Hotel Costa Mesa/Newport Beach is convenient to John Wayne Airport and is on the border with Newport Beach.
The cozy lobby offers several conversation areas with couches and easy chairs. Nautical themed with ship models enclosed in glass cases is repeated in the artwork on the walls in the guestrooms.
The guestrooms are furnished with dark wood headboards, tables, and chairs. The recent renovations are sophisticated, as are the draperies, blackout curtains, and sheers to assure sleeping comfort no matter what time of day or night.
Residence Inn
The Residence Inn Costa Mesa is perfect for long or short-term stays and is a cost-effective way to have an amazing weekend in Costa Mesa. These efficiency apartments offer a full kitchen with table and chairs, cookware, flatware, and dishes for homemade meals. A grocery shopping service is available.
Barbecue grills in the outside courtyard make a great outdoor gathering place. The courtyard is close to the pool, laundry room, gym, and common room with many dining tables. Each building is two-story with outside stairway access. There are no elevators.
Pro Tip: Create your amazing weekend in Costa Mesa, California, with any budget, with the kiddos or without. These recommendations give you options all over the city to experience the real Costa Mesa, City of the Arts.
Orange County has a few interesting cities that offer a great weekend getaway:
How To Have A Fabulous Weekend Getaway In Newport Beach, California
The Perfect Weekend Getaway To Dana Point, California
Restaurants In Newport Beach, California Perfect For Outdoor Dining