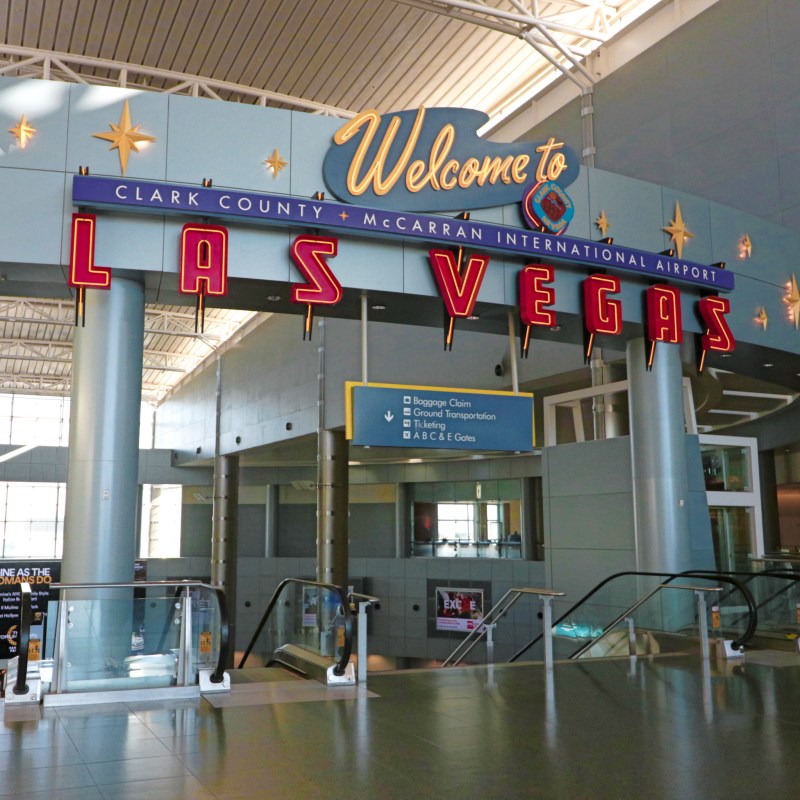 Visitors to Las Vegas anticipating the glitz and glamour the city has to offer will soon be arriving at a renamed airport.
Clark County Commissioners voted unanimously this week to change the name of McCarran International Airport to honor a longtime Nevada Senator. Harry Reid International Airport will become the name over the coming months as branding and official paperwork are changed.
"It is with humility that I express my appreciation for the recognition today," Reid said in a statement on Twitter. "I would like to express my deep gratitude to Commissioner (Tick) Segerblom, the entire Clark County Commission, and the many others who have played a part in this renaming."
There have been calls to rename the airport for several years to remove Patrick McCarran's name, who represented Nevada in the Senate from 1933 to 1954. McCarran expressed many anti-immigrant and anti-Semitic views, critics claimed.
Reid retired in 2016 after spending 30 years in the Senate, including stints as majority and minority leader for the Democrats.
"Las Vegas' main airport should be named for a champion of values important to Nevada, a champion of Nevada," Jason Gray, director of governmental affairs for MGM Resorts, told commissioners during testimony on the name change.
MGM Resorts, the largest employer in Nevada, was one of several companies and influencers pushing for the name change. MGM CEO Bill Hornbuckle said McCarran's name should not be the first one visitors see when they arrive in Nevada.
McCarran International Airport is the nation's eighth busiest airport, with approximately 51 million passengers passing through each year.
The name change will cost approximately $2 million, primarily for branding and other associated costs. But commissioners said the entire price tag will be covered through private donations and not taxpayer money.
Stephen Cloobeck, the founder of Diamond Resorts International, has already pledged $1 million toward the effort.
It will take the Federal Aviation Administration several months to get all the documentation for the official change to take effect. The airport already uses LAS as its official code, so there will be no confusion there.
How long it will take local residents and tourists to start using the new name is another question.
Related Articles: