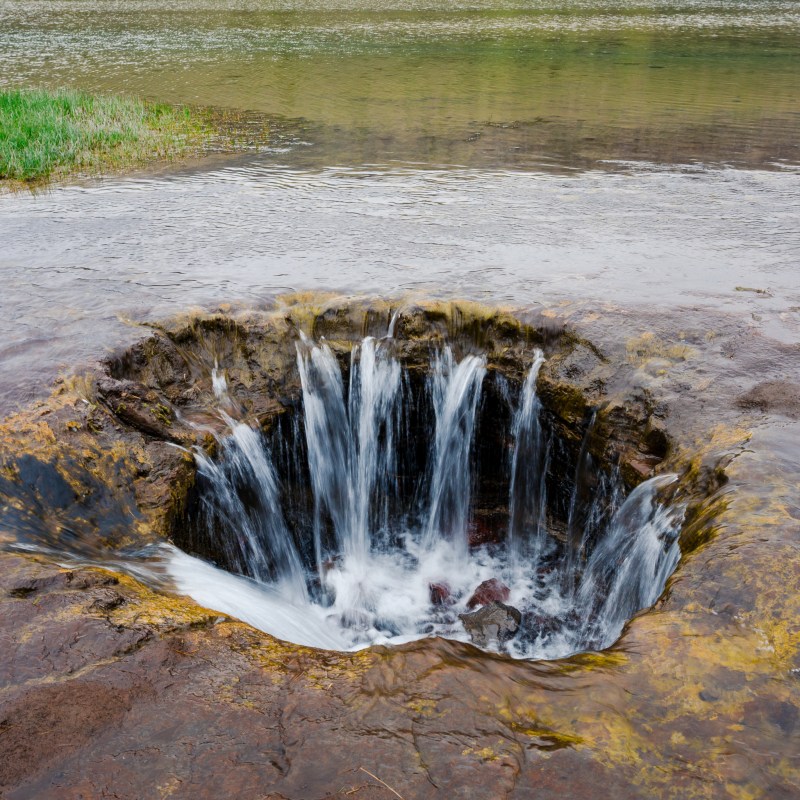 There are actually two Lost Lakes in Oregon. Both are amazing to visit, but only one literally becomes "lost" every spring by simply disappearing. Yes, you read that right, this Lost Lake vanishes each spring, and now we think we know why.
The Lost Lake, located in the Mount Hood National Forest, is a beautiful, active site that offers a number of outdoor activities including camping, hiking, biking, and fishing. It is often mistaken for the other Lost Lake site, disappointing thousands of visitors each year, who come seeking the mysterious disappearing lake, so make sure you don't make the same mistake.
The Lost Lake you are looking for is located in the Willamette National Forest in central Oregon off U.S. Highway 20 near the small town of Sisters and the popular Hoodoo ski area. As winter peaks, Lost Lake and its contributing streams flow nicely and the lake is full. Full, because the amount of water filling the lake is exceeding the rate that it is draining. By spring, as the snowmelt decreases, the lake will begin to drain down a 7-foot-wide hole.
"The hole has been there for as long as anyone can remember," Jude McHugh, a spokeswoman for the Willamette National Forest, told The Bulletin Newspaper. "It is a result of an open lava tube, a unique geographic feature found around the region."
Geologists say the tube was created as a result of volcanic activity around 12,000 years ago. It formed sort of a slow drain. McHugh says where the water goes remains a mystery, but geologists believe the water seeps into the porous subsurface, refilling the aquifer that feeds the springs throughout the Cascades.
Visitors have two options to visit and enjoy Lost Lake. There are multiple lodging options around the National Forest, but Lost Lake Campground is a great way to soak up the entire area and visit the lake. Check their website before you travel, as closures are common due to the weather.
Park officials say to practice caution while visiting, especially near the drainage area. They say the hole is not stable. They also ask that people refrain from trying to plug the hole.
In the interview with The Bulletin, spokeswoman McHugh said U.S. Forest Service members have reported many "unauthorized" efforts by the public to fill the hole, using car parts, engines, and other debris to attempt to stop the flow.
"If anyone was ever successful at plugging it, which we're not sure they could do, it would just result in the lake flooding, and the road. It's an important part of how the road was designed," said McHugh.
Related Articles: