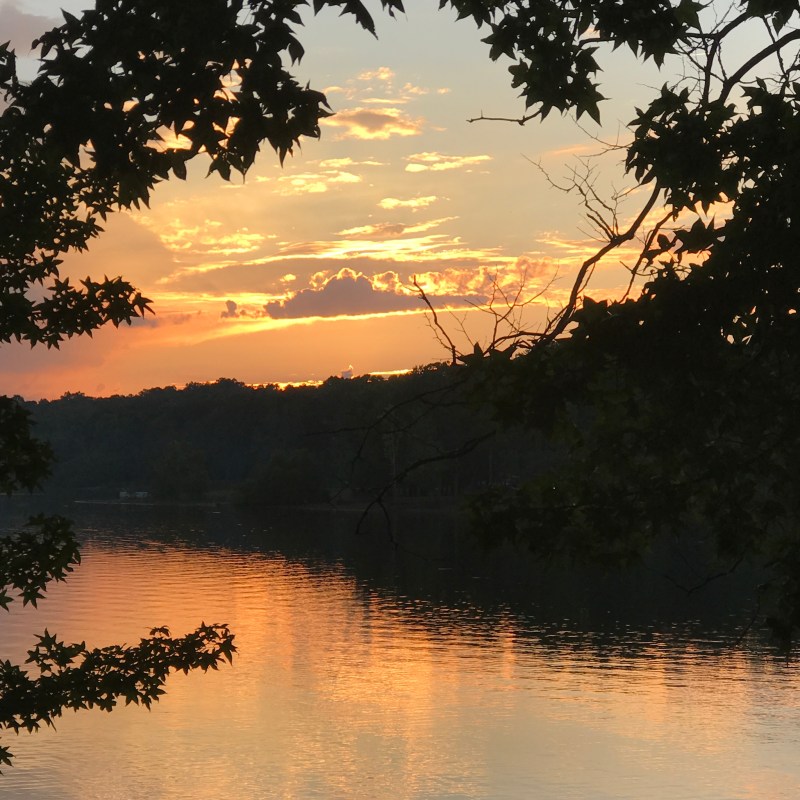 The North Carolina Division of Parks and Recreation's mission is to get people outside to enjoy the natural beauty and resources that the state is so known for. Their state parks system began in 1916 with the preservation of the summit of Mount Mitchell; it was the first state park in the Southeast and among the first in the nation. There are now 41 North Carolina state parks throughout three different regions: the Coastal Plain, the Piedmont, and the Appalachian Mountains.
The parks are diverse in nature, but each one is naturally wonderful and scenic. Across the state, you'll find beaches, lakes, swamps, sand dunes, rock formations, rivers, streams, and waterfalls.
North Carolina's parks offer a host of activities for the outdoor enthusiast, including hiking, camping, boating, fishing, nature study, and environmental education. Each park offers free interpretive programs by rangers on a regular basis.
It doesn't matter if you hike, walk, bike, swim, or ride. There's something out there for you to enjoy and experience. Here are my picks for some of the most fabulous state parks in the North Carolina Piedmont region.
1. Kerr Lake State Recreation Area, Henderson
Kerr Lake is located in central North Carolina, right on the Virginia border. It consists of seven individual parks that surround the 50,000-acre, man-made lake. Kerr Lake State Recreation Area is all about the water, and there's a lot of it.
Boating of all kinds is enjoyed year-round. Prevailing winds offer ideal conditions for sailing enthusiasts. Along with two private marinas to serve boaters, each recreation area around the lake has one or more public boat launching ramps.
Kerr Lake is one of the best fishing lakes in the eastern United States. Fish from a boat, the shoreline, or from one of two fishing piers. An extensive boat ramp facility is suitable for fishing tournaments.
Camping at Kerr Lake is a fantastic experience. There are more than 600 campsites scattered throughout the park's 3,376 acres of wooded shoreline. Many campsites are right on the water's edge. Each area has unique amenities, including hook-ups, water, showers, restrooms, dump stations, and accessibility. Be sure to check the campground maps for all information.
Note: Kerr Lake is one of three North Carolina recreation areas that charge for entry in the summer months.
2. Medoc Mountain State Park, Hollister
At Medoc Mountain State Park there are no scenic panoramas, no distant views of majestic snow-covered peaks. As a matter of fact, there isn't even a mountain. The tallest "peak" is only 325 feet above sea level — all that's left of a 350-million-year-old majestic mountain range. What this park does have is a serene environment, an intimate beauty. Tall trees, wide-open grassy meadows, and a lazy, winding creek make up the bulk of the park.
Medoc Mountain State Park is 35 miles northwest of the city of Rocky Mount. If you visit, keep a lookout — "they" say the park is home to Bigfoot.
The park's 2.5-mile creek is considered to be one of the cleanest streams in the region. Anglers and paddlers are drawn to it for that reason. Some of the park's ten miles of hiking trails wander along the creek while others climb several hundred feet to the mountaintop.
There are roughly ten miles of bridle trails for equestrians. The 34-site campground can accommodate RVs as well as tents and trailers. Unlike other parks, Medoc Mountain has primitive campsites in the bridle trail area. Supplies must be brought in on horseback. One site is accessible.
3. William B. Umstead State Park, Raleigh
Located in Wake County 10 miles northwest of downtown Raleigh, William B. Umstead State Park is a close-by and cherished retreat from bustling urban life. The park features an extensive network of hiking, biking, and bridle trails, as well as three man-made lakes that are perfect for fishing.
The park's trailheads can be accessed from both Interstate 40 and U.S. 70. William B. Umstead State Park is one of the few state parks offering trails for bicycling. Both park entrances offer picnic shelters, water, and restrooms.
The northernmost entrance offers camping areas. Group camps, primitive cabins, and the historic Maple Hill Lodge let visitors experience a rustic overnight experience without typical modern camping amenities. Tent camping is available April through October.
The largest lake, Big Lake, offers seasonal canoe and rowboat rentals. Fishing is welcome at all three lakes and connecting tributaries. Anglers will enjoy catching bass, bluegill, and crappie.
4. Falls Lake State Recreation Area, Wake Forest
Falls Lake State Recreation Area, conveniently located between Durham and Wake Forest, is made up of a 12,000-acre reservoir with seven recreation areas around its shoreline. Backpacking, biking, boating, fishing, picnicking, and camping are all popular activities here.
The Falls Lake Trail follows the entire south shore of the lake, traveling over 50 miles. A portion of the North Carolina Mountains-to-Sea State Trail, the trail connects many recreational areas and provides camping stops for backpackers.
There are more than 300 campsites within four access areas. There are five swim beaches in the recreation area. Three have nearby restrooms and changing facilities.
Persons with disabilities will find access to a wide range of recreational opportunities at Falls Lake. Parking lots and restrooms are accessible, as well as a fishing pier, picnic shelters, swimming beaches, and campsites. Park staff can guide you to facilities best suited to your needs.
Note: Falls Lake also charges entry in the summer months.
5. Jordan Lake State Recreation Area, Apex
Jordan Lake State Recreation Area covers a large area and has a ton of activities for outdoor enthusiasts. There are nine access areas scattered around the shoreline of the 14,000-acre reservoir. The beautiful lake, just 30 miles west of downtown Raleigh, is one of the largest summertime homes of our national bird, the bald eagle.
Boating of all kinds is very popular on Jordan Lake. Each access area has boat launching ramps. The most popular area for sailing is Vista Point, while windsurfers enjoy Ebenezer Church. The nearby, privately-owned Crosswinds Boating Center rents kayaks and pontoon boats (seasonal).
The recreation area boasts more than 1,000 campsites and seven swimming beaches. Campsites range from RV sites with hookups to primitive tent camping. All campgrounds have hiking trails (14 miles total) ranging in length and available for campers only.
Persons with disabilities will find access to a wide range of recreational facilities, including accessible picnic shelters, swim beaches, campsites, and courtesy docks. Restrooms are accessible as well.
Note: Jordan Lake charges for entry in the summer months.
6. Raven Rock State Park, Lillington
Raven Rock State Park is a geological goldmine. It sits on the "fall zone," an area where the hard rocks of the foothills give way to softer rocks and sediments of the coastal plains. Through the ages — over 4 million years — flowing waters and swirling winds gradually eroded the land, carving and sculpting Raven Rock. This immense crystalline structure rises 150 feet and stretches for more than a mile along the Cape Fear River.
Near Raleigh (40 miles southwest), Raven Rock's diverse topography along the Cape Fear River makes it a frequent hiking destination for visitors. With 26 miles of trails, hikers can experience the river, falls, rapids, mountain thickets, various creeks, and the massive rock itself.
The camping experience at Raven Rock is exceptional. There are family campsites for RVs, tents, and trailers, plus six rustic camper cabins. For the more adventurous camper, the park offers primitive camping areas for backpackers and paddlers. Supplies must be carried in, but the solitude is worth the effort.
The equestrian area on the river's north bank offers eight miles of bridle trails. There are over six miles of biking trails throughout the park. Fishing and picnicking round out the outdoor activities offered.
7. Weymouth Woods Sandhills Nature Preserve, Southern Pines
Established in 1963, Weymouth Woods Sandhills Nature Preserve is very important in the field of ecology. This area, 35 miles northwest of Fayetteville, was once part of an expansive longleaf pine forest that covered millions of acres in the southeastern U.S. The oldest known living longleaf pine in the world resides here, dating back to 1548.
A network of short, easy trails provides for contemplative walks in an outdoor natural classroom. The forest is a natural theater for birding and viewing wildflowers and wildlife. The towering pines and expanses of wiregrass are home to over 160 species of birds, including the rare red-cockaded woodpecker and more than 500 unique plant species.
Picnicking and restrooms are available near the visitor center which is accessible.
Pro Tips
No admission fees are charged at the North Carolina state parks (with exception of the three recreation areas noted above). Fees for services such as camping, picnic shelter reservations, and equipment rentals are kept as reasonable as possible and may vary from park to park.
The North Carolina state parks system offers an excellent, user-friendly website listing all 41 state parks. All the information needed to plan your visit to any park is available on these pages including fees, hours of operation, maps, fact sheets, amenities, FAQs, accessibility, and reservation information. Be sure to check up-to-the-minute information that might affect your visit. 
Don't miss out on these other fantastic state parks in North Carolina's mountains as well as these great state parks along North Carolina's coast!
While you're outdoors in the Tar Heel State: