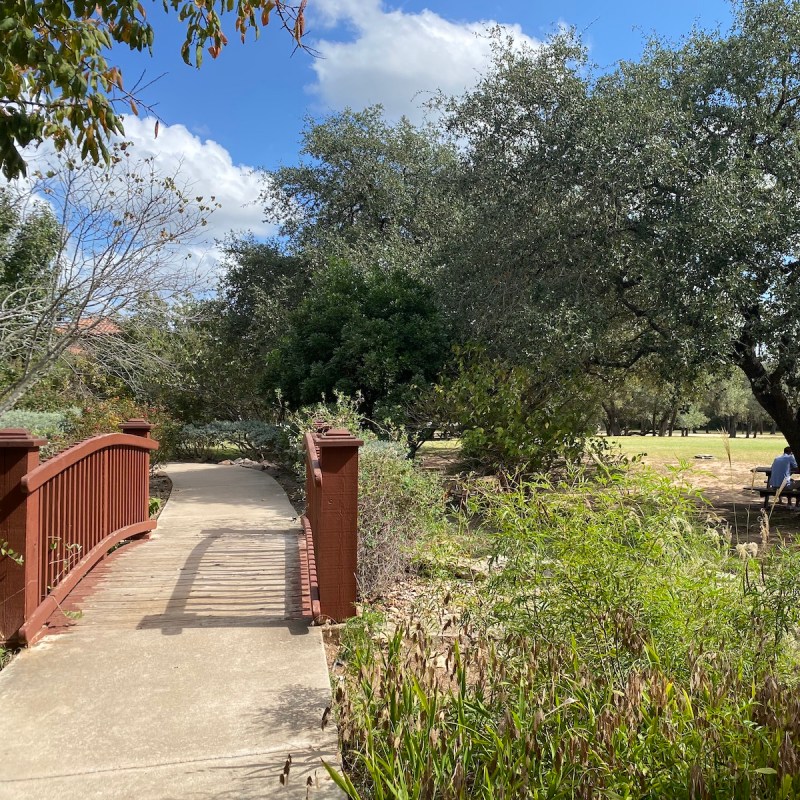 The Texas Hill Country is famous for vast open spaces accented by huge old oak trees and delightful small towns, many of them with a strong German history. Most people visit the Hill Country to enjoy the nature trails, state parks, cool spring-fed rivers, art and culture scenes, and a general feeling of peace that wraps you like a warm blanket on a chilly night.
However, there's a burgeoning wine scene in the Hill Country that is gaining the attention of wine enthusiasts and serious oenophiles. There are over 100 wineries and vineyards in the Hill Country with about half located along Texas Highway 290, also known as Wine Road 290, as well as many other scenic back roads.
I've chosen six wineries to share with you for their gorgeous views, ambiance, and excellent wine made with 100-percent Texas-grown fruit. All wines mentioned are available for purchase online.
Insider Info: You will definitely need a car to visit these wineries or you can book a winery tour. Fredericksburg is a good place to base yourself, just be sure to book accommodations well in advance. Probably the best tip I can give you is don't try to visit more than two wineries per day, especially if you are driving. In fact, the places I've chosen are the kinds of places you'll want to relax in, not rush off to the next place. So relax. You're in Texas now.
1. Bending Branch Winery
Comfort
Located on a winding country road, in the hills around Comfort, Texas, Bending Branch Winery welcomes you to their estate tasting room with panoramic views for miles. It's the kind of view that will soon have you pondering if you should get a little spot in Texas to call your own.
Bending Branch utilizes a number of cutting-edge methods of production such as flash detente and cryo-maceration. Owner Dr. Bob Young, a graduate of the U.C. Davis Winemaker Certification program with a degree in chemistry, likes to say, "Bending Branch aims to produce the best possible wine no matter what grapes are grown." If anyone knows how to coax the best possible showing from wine grapes, Dr. Young does.
Bending Branch has received national recognition for its wines and tasting room experience: Double Gold for the 2019 Tannat Tallent Vineyards at the 2023 San Francisco Wine Chronicle competition and Silver for 2019 Tannat Newsom Vineyards; and Best Texas Winery for 4 years in a row by San Antonio Express-News.
And speaking of Tannat — a highly tannic red wine that thrives in Texas — in the hands of Dr. Young, Tannat becomes approachable. Dare I say even soft?
But be sure to try all of the options on the tasting menu, tannat isn't the only stellar wine being produced by Bending Branch. Although, I admit I am partial to the sparkling rosé of Tannat which tasted like a strawberry Jolly Rancher.
Bending Branch is open for tastings by appointment, or you can pick up a bottle at the estate tasting room.
Wine To Try: 2019 Tannat — all bottlings.
2. Pedernales Cellars
Stonewall
Pedernales Cellars is an estate winery with 154 acres of rolling hills punctuated by live oak trees and stunning views of the Pedernales River Valley.
By focusing from the beginning on grape varieties that do well in Texas, Pedernales Cellars consistently wins national awards and recognition. Their 2020 Grenache, 2019 Valhalla, and 2019 Cariganane all received silver medals at the 2023 San Francisco Chronicle Wine Competition.
They have recently completed updates to the tasting room and are expanding their food offerings to include a full-time food truck on site.
Dogs are welcome as long as they are on a leash; however, they are not allowed inside the tasting room.
Sustainability is an important part of the business and is carried through from the vineyards to the construction of the tasting room to the packaging. Pedernales Cellars was named a Top 10 Winery by National Geographic in 2014.
Pedernales Cellars is located off Highway 290, and is only about 10 minutes from downtown Fredericksburg,
Wine To Try: 2020 Grenache
3. William Chris
Hye
William Chris was founded by Chris Brundrett and Bill (William) Blackmon, who were recently recognized by Wine Enthusiast as "producers redefining American wine." William Chris focuses on low-intervention wine production meaning they let the fruit speak for itself. They specialize in Rhone varieties like mourvedre and grenache, as well as varieties from Spain, France, and Italy.
Located just off Highway 290, the property has 6.5 acres of vineyards, tables spread out under shade trees, and a state-of-the-art facility for wine club members. Picnic lunches are available as well as a variety of tasting experiences by appointment. However, you don't need an appointment to enjoy the vineyard views at an outdoor table with a bottle of wine.
Wine To Try: 2019 Syrah High Cross Vineyard
4. Duchman Winery
Driftwood
Named one of the 20 most picturesque wineries in the United States by HGTV, Duchman Family Winery is a pretty property with an Italian villa-style tasting facility complemented by a grove of oak trees providing plenty of shady picnic spots.
Duchman focuses primarily on Italian varieties like vermentino, sangiovese, and dolcetto.
I was curious to try the wines because of my keen interest in all things Italian, even before I learned of their many awards.
However, the moment I arrived and saw the impressive Tuscan-style building that serves as the tasting room, the extensive lawn scattered with picnic tables, and people spreading out their blankets under the trees, I was hooked.
Duchman Family Winery has won numerous awards and even beat the Italians by winning a Gold medal for their 2018 Vermentino at the San Francisco International Wine Competition. The Aglianico is a red Italian wine with dark-red fruit flavors and bold tannins that pairs well with food. In fact, Duchman is unique in offering a number of food options — many are made fresh on site.
You can order handmade pizzas, cheese, and charcuterie along with picnic boxes that include things like Pimento cheese, pasta salad, or mozzarella sandwiches.
Duchman is open 7 days a week and until 8 p.m. on Fridays and Saturdays, making it a great place for date night. They regularly offer music, trivia, and game nights, and in October, they host movie nights on the lawn.
Wine To Try: 2016 Aglianico Oswald Vineyards
5. Sandy Road Vineyards
Johnson City
One of the most unique tasting experiences I've had recently was with winemaker Regan Sivadon in a treehouse overlooking the vineyards at Sandy Road. Not only is Regan making great wine — that treehouse experience is a winner!
Sandy Road began with a vision of sharing great Texas wines and the serenity the owners experienced while growing up on their grandparents' 100-year-old property.
Regan has been in the wine business for decades and is associate winemaker at Ron Yates and Spicewood. And while he loves his work there, Regan wanted to make a product that he has complete control over, a wine he could put his heart and soul into without limitations.
At Sandy Road the goal is 100 percent Texas wine from Texas fruit, sustainably and responsibly grown. Be sure to try the 2022 Estate GSM Pet Nat wine. It's refreshing and loaded with ripe fruit flavors and pairs perfectly with the treehouse. Read more about Pet Nat wines here.
The Sandy Road Vineyards Estate Sangiovese Rosé is always an award winner as it was in the 2022-2023 San Antonio Rodeo International Wine Competition, along with the 2021 Albarino and the 2019 Estate Sangiovese.
At Sandy Road the focus is on Southern Italian, French, and Spanish varieties and producing wine that reflects the sense of place, hard work, and passion of the owners.
Wine To Try: Sandy Road Vineyards Estate Sangiovese 2021
6. Siboney Cellars
Johnson City
Located just off of Highway 290, aka Wine Road 290, four miles west of Johnson City, the drive up to the new Siboney Cellars tasting room and terrace takes you past a stand of heritage oak trees and recently planted merlot vineyards. Once you arrive at the terrace you can enjoy the views of this gorgeous 52-acre hill country property.
Winemaker Barbara Lecuona is producing award-winning wines from French, Italian, and Spanish grape varieties. Though her first wines were bottled in 2017, the current winery property opened to the public in 2021. The new space includes a barrel room — an elegant room for wine club members — an outdoor terrace, and an indoor tasting room.
Siboney Cellars (pronounced SEE-Bo-Nay) is a love story with a Latin plot, though the grapes are 100% Texas fruit. Owners Barbara and Miguel Lecuona named the winery for the eponymous Cuban love song written by Miguel's great uncle. The winery is an expression of their passion for each other and for winemaking.
Wine To Try: 2020 Malbec Challis Vineyards
More On Texas Hill Country: