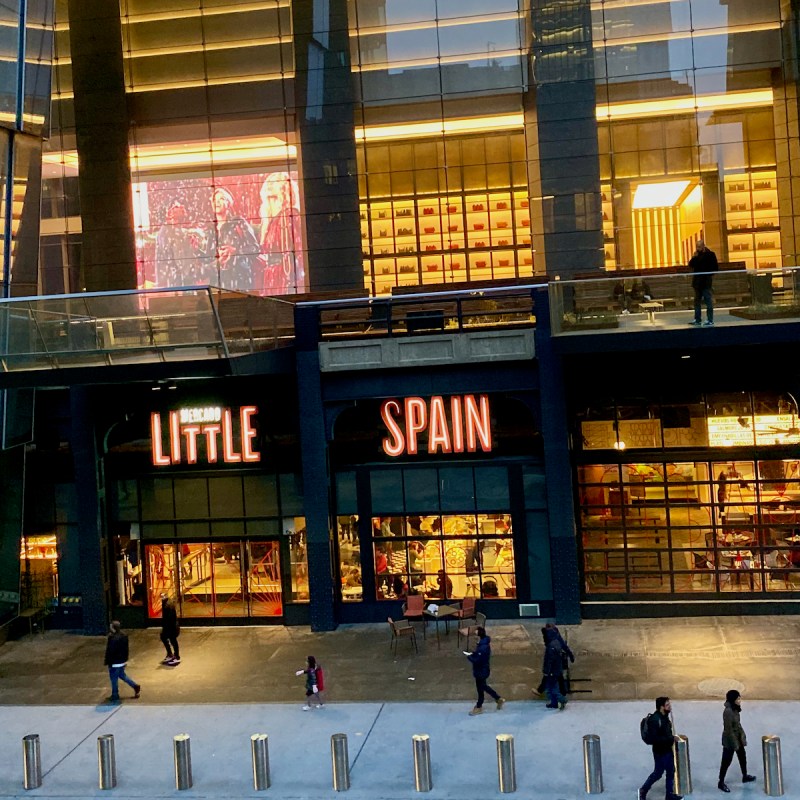 New York is one of the food capitals of the world. Culinary delights — expensive and inexpensive — can be found in every nook and cranny of the city. Some New York specialties are well known. Think Katz's, Balthazar, Carmine's, Momofuku, Sylvia's, or any one of a dozen places. Even the ubiquitous Gray's Papaya and Nathan's hot dog carts are an essential New York experience.
If you want to have an even more local culinary experience, this list is for you. Here are a handful of local favorites from a native New Yorker. Price ranges vary (and "expensive" means something different to New Yorkers than it does to many others). These are the places I love for comfort food or a celebratory meal.
Diners
1. Pearl Diner
Diners are a dying breed in New York City. Unfortunately, many have closed over the past decade. One that remains is the Pearl Diner. Located in the financial district and surrounded by newly constructed high-rise offices, Pearl Street has been serving food since the 1960s. The prices don't seem to have changed much and neither has the decor.
If you are looking for simple, good, and inexpensive diner food and you are in the Financial District or the South Street Seaport, Pearl's is a short walk. You'll find this small, one-story diner on Pearl Street with a familiar Diner sign on the outside. Prices have increased since COVID, but you can still get a sandwich with one egg and bacon for $5.50.
2. Hector's Cafe & Diner
Hector's is an old-school café located near the now-upscale Meatpacking District and the High Line. It is a flash from the past — a New York City diner since 1949. Back then, it served workers from the nearby meat markets. Now, most of the meat markets are gone, but Hector's remains due to a deal with the city that lowers the rent and expires in 2032. Expect formica tables, greasy burgers, and fries — everything that you could want from a diner.
Cuban-Chinese Cuisine
Cuban-Chinese restaurants are very well-known to native New Yorkers , but not so well-known to travelers. Cuban-Chinese cuisine, sometimes called Chino Latino, was created by Chinese immigrants in Cuba in the mid-1880s. After the Cuban revolution, many left the island and made their way to New York. Thankfully, they brought the cuisine with them. Think pork with black beans (but the black beans are Chinese, not Latin) or Chinese pork dishes with plantains. These are old-style Cuban-Chinese restaurants, not the newer fusion (and more expensive) version.
3. Flor De Mayo
Since the late 1980s, we've been going to Flor de Mayo, a pioneer in Cuban-Chinese cuisine located on the Upper West Side. They make excellent Peruvian chicken in addition to Spanish and Chinese dishes. Make sure to check out the signature cocktails, especially the nutcracker. Chicharrones de pollo is one of our favorites.
Pro Tip: La Dinastia is another good choice.
Jewish Cuisine
Many travelers go to Katz's for pastrami sandwiches when they are in New York. And it does have the best pastrami in the city. It also has the longest line in the city — often a 2-hour wait on the weekend. To beat the line, arrive by 11:15 a.m. — there will likely still be a line, but it will be shorter.
For hidden gems on the Lower East Side, try Yonah Schimmel Knish Bakery or Kossar's Bagels & Bialys. Next door, you'll find The Pickle Guys.
4. Yonah Schimmel Knish Bakery
Yonah Schimmel Knish Bakery serves authentic kasha knishes, egg creams, and blintzes. It has been open since the early 1900s and the décor looks like it's never changed. The knishes are still baked in the basement and are brought up via dumbwaiter.
The knishes won't be the square ones you'll see at the hot dog stands. Yonah Schimmel's knishes are round with a thin shell. Traditional varieties are kasha (buckwheat) and potato. There are many other varieties, including spinach, red cabbage, and mushroom, too. And the cherry cheese blintzes are very good. Since COVID, the seating area has been closed. You'll have to take your knishes to go.
By the way, an egg cream has no eggs — it is made with seltzer and chocolate syrup. If you've never tried one, Yonah Schimmel's is the perfect place for a first taste.
Asian Cuisine
Did you know that New York has Chinatowns in Manhattan, Queens, and Brooklyn? Or, that Koreatown is around the corner from Penn Station? Or that Curry Row is on East 6th Street in the East Village? New York is obviously a great place to expand your Asian culinary experiences. Here are some of my favorite New York restaurants known for serving diverse Asian cuisine.
5. Rasa
Rasa in the Village serves some of the best Malaysian food in the city. Malaysian food is one of the original fusion cuisines. It emerged long before fusion became popular and brings together Chinese, Indian, and Malay spices and flavors. If you've never eaten it, your New York trip is the time to do so.
If you like spicy food, try the spicy rendang beef or chili crab, Singapore's national dish. If you prefer noodles, the slightly spicy Drunk Man and the savory glass noodles are excellent choices. Rasa also serves sushi and Thai food. The restaurant is mid-range in terms of price; appetizers run $7 and up while noodles cost $15 and entrees start at $22.
Rasa is a great place to have brunch before or after NYC Pride as it is on the march route.
6. Koreatown
Want to try Korean food? Or maybe you already love it and are in the mood for kimchi or bibimbop? Koreatown is the place to go.
Try Kunjip for its lunch specials, which include side dishes of kimchi, bean sprouts, and purple rice. Come hungry — the servings are large and a great way to experience Korean food. If you haven't had kimchi, it is vegetables (generally cabbage) that have been pickled and fermented. It has a sour and slightly spicy taste. We highly recommend the broiled mackerel lunch special.
Looking for a sweet dessert? Slip into Food Gallery32, where you can find churros, Chinese bubble tea, or even a green tea lava cake!
Or, pop into H-Mart, a Korean grocery store at 38 W. 32nd Street, for some ice cream or crunchy snacks like anchovies fried with peanuts.
Feel like having barbecue at midnight after an event at Madison Square Garden? Check out New Wonjo for their excellent beef and authentic barbecue. The restaurant stays open late — until 4 a.m. on weekdays and 24 hours on weekends.
7. Tasty Hand-Pulled Noodles
Tasty Hand-Pulled Noodles has the best hand-pulled noodles in Chinatown. Hand-pulled noodles are chewy and — surprise! — pulled by hand. You can look into the kitchen and watch them being made. Not much to look at, this tiny restaurant only has a few tables and serves knife-peeled noodles, wide rice noodles, pan-fried noodles, dumplings, and other rice dishes. Stick with the noodles and you won't go wrong. The food is a little greasy but very satisfying. A bowl of noodles costs around $6.
Pizza
You can't go to New York and not try the pizza. Locals all have their favorites. Two places are more off the beaten track are Keste Pizza e Vino and Sal & Carmine.
8. Keste Pizza E Vino
Keste is great for a relaxing sit down lunch with a glass of wine and pizza. The salads are great too–but don't miss out on the pizza. They also have a pizza academy if you want to try your hand at making your own. It's a short walk from the Brooklyn Bridge or the financial district.
9. Sal & Carmine Pizzas
Currently run by Sal's grandson, Sal & Carmines is a little joint with excellent pizza on the Upper West Side. They've been making pizza for more than 60 years. If you are lucky, you'll be able to grab one of the two small tables on the sidewalk. Our two favorites are the margherita and the Sicilian slices.
There are so many hidden gem restaurants in Manhattan that it is hard to narrow them down to these few. Try some of these and spend time discovering more on your own!
Big Apple bound? New Yorkers reveal what travelers need to know about transportation in the city, plus 25 things to expect when visiting New York City for the first time.
10. Burger Joint
Going to the Burger Joint in the exclusive Thompson Central Park Hotel (formerly the Parker Meridien) always brings a smile to my face. A suite in the Parker Meridien will cost you $1,000+ a night. A burger at the Burger Joint will run you just about $10. When you walk into the well-appointed lobby, you'll see a heavy, long curtain. Behind the curtain is the Burger Joint. And we mean joint. Picture wood paneling with carved initials and vinyl seating.
This secret spot is known to New Yorkers and can have a line at lunchtime. There are no reservations. The burgers, fries, and milkshakes are all very good. And the brownies are to die for. A simple meal of burgers, fries, a beer, and a brownie will cost you less than $25. And, you get to eat behind the curtain.
11. Mercado Little Spain
Hudson Yards is the most exciting new neighborhood in Manhattan. The climb to the top of the Vessel — a unique structural landmark — will afford you a very interesting view of the city and New Jersey. After all that climbing, you'll be hungry, and if none of the restaurants inside Hudson Yards are calling out to you, you can take the stairs going down to street level. Look for Mercado Little Spain. You'll be happy that you did.
Created by internationally recognized chef Jose Andres, Mercado Little Spain is an upscale Spanish food market. It has everything from amazing grilled foods at Lena to seafood at Mar to pork sausage (and everything else) at the Spanish Diner. If you are looking for lighter fare or something snackable, the empanadas are unique and delectable.
12. Beard Papa's
If you've never tried a cream puff from Beard Papa's, you are missing out. Beard Papa's cream puffs have the perfect crust with a luscious cream filling. There are three locations in New York (Flushing, Midtown, and the Upper West Side), and a cream puff from any one of them will make the perfect afternoon treat.