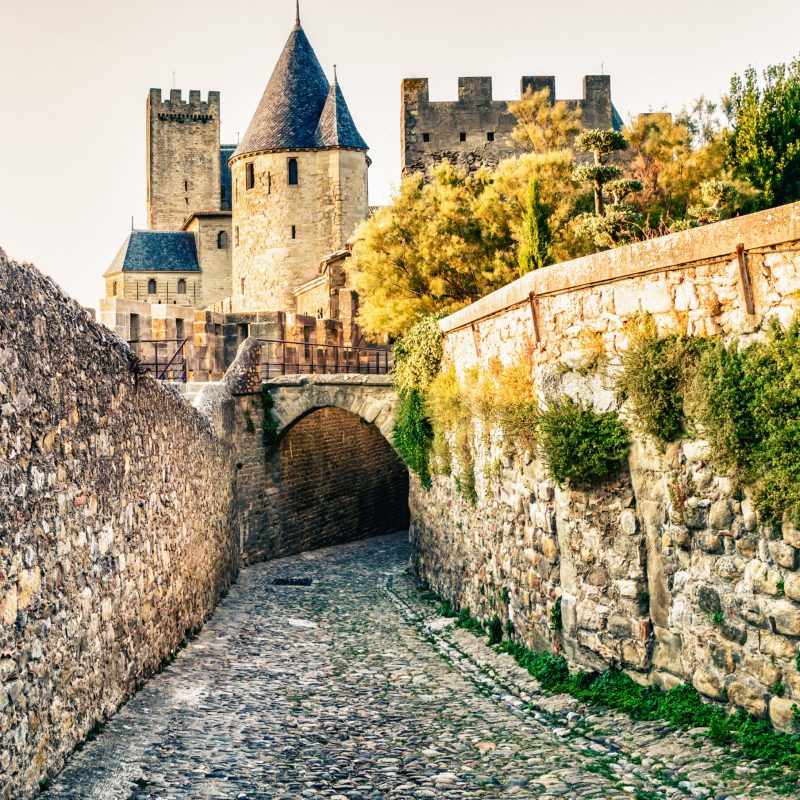 Imagine being able to step into the past and experience a living history that you can see, feel, smell, and touch. Well, you don't have to imagine — there are places in the world where time seems to have stopped completely, allowing visitors to discover what life was like in an earlier age.
If you want to experience something truly unique, these eight travel destinations need to be on your bucket list!
1. Volterra, Tuscany, Italy
Visit the walled city of Volterra for a glimpse of what life was like in ancient Italy, when the sprawling Etruscan civilization flourished in the region that is now Tuscany. Home to a host of ruins, including the remains of the impressive city walls, Volterra is a charming town steeped in history. In addition to Etruscan ruins, you can also explore several Roman structures that are still partially standing. The Roman Theater, Porta Diana, and Porta dell'Arco are all fantastically preserved remnants of an earlier time.
Visit Volterra during the spring or summer months by flying into Pisa International Airport and hopping on a bus or train. The trip from Pisa to Volterra takes roughly 1 hour and 30 minutes.
2. Solvang, California
Solvang is a slice of Denmark in the Santa Ynez Valley. The town is a living celebration of California's Danish heritage, and it's full of Danish architecture and fabulous museums, like the Elverhøj Museum of History & Art. Vino enthusiasts will love the thriving wine culture of Solvang, and you can enjoy a glass or two of California's finest on your visit.
The most ideal months to visit Solvang are May, June, and October. During these months, the weather in Solvang is generally temperate and dry. December brings cooler temperatures and more precipitation, but it is a great opportunity to take part in the annual Julefest celebration for Christmas.
To get to Solvang, fly into the Santa Barbara Airport and hop on an Amtrak train. The 50-minute journey through California's gorgeous wine country might just be one of the highlights of your trip!
3. Mackinac Island, Michigan
Americana comes alive on tiny Mackinac Island. Things move a touch slower in this car-free oasis that shuns chain restaurants and hotels in favor of local shops and beloved haunts. Fort Mackinac dominates the small island, a relic from the Revolutionary War and a crucial outpost for colonial resistance. During the summer months, Mackinac Island is a fantastic place to step back in time, experience small-town America, and catch a brilliant sunset!
Visit Mackinac Island by flying into the Pellston Regional Airport and taking a shuttle to the ferry. Shuttles run frequently from the airport to the island.
4. Carcassonne, France
If you want to get a real feel for what medieval life was like, you must visit Carcassonne. This delightful town in southern France was an important military location during ancient times, and it remained strategically relevant in the medieval era, when Château Comtal was built. Today, visitors to Carcassonne can take a tour of the chateau and La Cité, the ancient restored city itself.
Visit this piece of French history between March and May, when you can explore the exterior of La Cité. The summer months are generally too hot. Fly into the Toulouse-Blagnac Airport and hop on a train. You'll get a chance to check out the breathtaking French countryside during your hour-long ride to Carcassonne!
5. Leavenworth, Washington
Ein prosit! Leavenworth is the ultimate homage to Washington's Bavarian heritage. This quaint alpine village is nestled high in the Cascade Range and is the perfect home base for anyone looking to explore Washington's wine country. Alternatively, you can stay put in Leavenworth and enjoy some spectacular schnitzel and hefeweizen on historic Front Street. The best time to visit Leavenworth is undoubtedly during Oktoberfest, when the locals put on a party that rivals Munich's.
Getting to Leavenworth is easy. Simply fly into Pangborn Memorial Airport in Wenatchee, Washington, and grab an Uber, Lyft, or taxi to the Bavarian city of your dreams. It's only 30 minutes away. Use this tool to see which mode of transportation is the cheapest on the day you arrive.
6. Kizhi Island, Russia
It's always the 15th century on Russia's Kizhi Island, home to one of the most impressive UNESCO heritage sites in the world, Kizhi Pogost. This wooden church showcases expert carpentry and attention to detail. Visitors to this off-the-beaten-path island can also marvel at settlements from centuries before that are similarly well preserved.
Visit Kizhi Island during the spring or summer to avoid the harsh Russian winter. Kizhi Island sits in the middle of Lake Onega, and you can catch a local boat there from Petrozavodsk.
7. Cody, Wyoming
For a taste of the true Wild West, you need to visit Cody, Wyoming. You'll be transported back to the frontier days and get to soak in the scenic majesty of Yellowstone National Park at the same time. Cody is an outdoor enthusiast's dream and is at its best in the spring and fall. Summers in Cody can be stifling and highly uncomfortable.
The Buffalo Bill Center of the West is a group of museums that are in a class of their own. Learn about the Wild West and the colorful cast of characters who called it home, including William F. Cody, or Buffalo Bill, for whom the town was named.
Getting to Cody is fairly easy. You can fly right into the town at the Yellowstone International Airport. From there, downtown Cody is a mere few minutes away.
8. Tombstone, Arizona
If Cody sounds intriguing, you should add Tombstone to your bucket list as well. Tombstone is the most famous frontier town, and its reputation is well deserved. It is reported to be swarming with ghostly residents, many of whom lost their lives in the harsh rough-and-tumble reality of the Wild West. Visit the Tombstone Courthouse State Historic Park, and don't miss the Bird Cage Theater, where many pioneers met their maker.
Tombstone is an oven during the height of summer, so plan your visit for the spring or fall. You can get there by flying into the Tucson International Airport and taking a bus or car to the historic town.
If you are a history buff, explorer, or simply want to visit a place where the past is alive and well, you'll love these eight destinations.