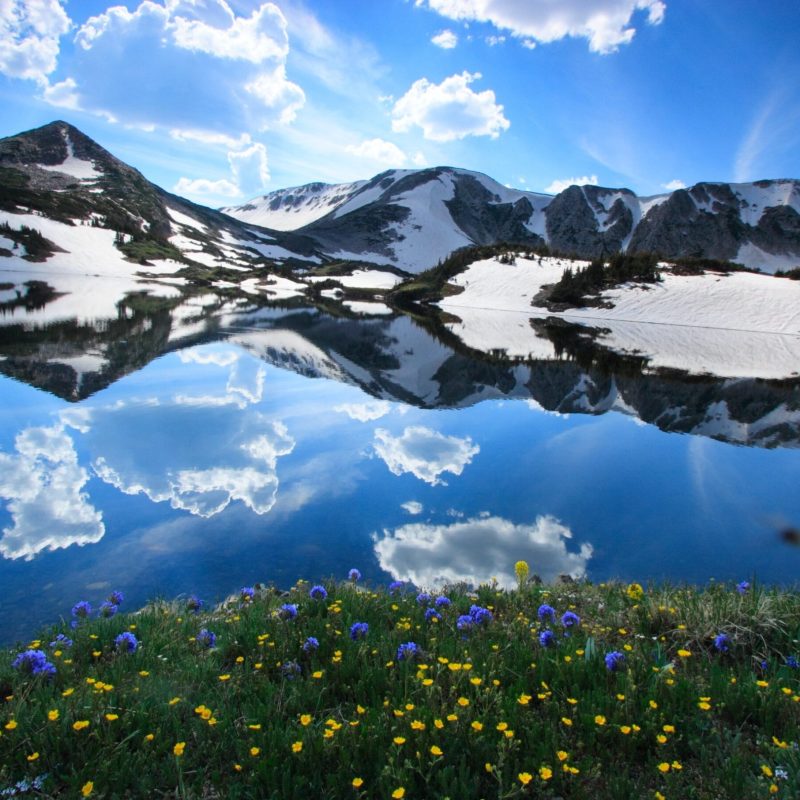 Dude ranches and horseback riding are fine wild west thrills, but venture south of the famous National Parks to connect more deeply with the land and spirit of Wyoming's Pioneers. You'll have the roads to yourself and skip the crowds too.
Here are 7 things you can do to connect with the truly untamed spirit of Wyoming.
1. Get oriented in Casper
The National Historic Trails Interpretive Center sits on the bluff above the city. In earlier times, pioneers could stand at the museum site and study the plains stretching east beyond the North Platte River. Today the waterway winds through a busy downtown.
Try your hand at pulling a cart as many did in an effort to cross the country and establish a homestead. Lift a pioneer-style backpack and ride a virtual covered wagon across the wild river. There are dioramas that spring to life with full-scale models and short films that document the travails of the settlers as well as their triumphs.
The enterprising spirit of business rode behind wagon trains leaving the east coast with empty coaches. They gathered cast-off goods — pot-bellied stoves, clothing, even hundreds of pounds of bacon in one instance. All was offered for sale at outposts like South Pass City at the base of the Rocky Mountains.
2. Fly tying
Hunting was a big part of surviving in the new territory. Today you can connect with nature in a gentler sense by making a fishing lure and sipping Wyoming wine in an Ugly Bug Fly Tying Class. Where knowing a bit about fish behavior and entomology is helpful, beginners will be guided through the techniques and can ask questions. Everyone goes home with their own lures. Classes are held in the spring and summer months. Interested in fishing? Trips and instructions are available as well. Contact the shop for details.
3. Snowy Range breakfast
Have breakfast at the base of Snowy Range in the Mountain View Hotel, a 1907 railroad stop. This Centennial, Wyoming cafe roasts their own coffee and serves a fortifying menu for hikers and skiers. There are six rooms available upstairs with comforting amenities and astounding mountain views. They're open year round and you can check local conditions on the website webcam.
4. Hike Medicine Bow
The trails outside Laramie are some of the highest in the region but relatively easy to hike and find. While hiking at or above 10,000 feet can be challenging, every step is full of views of mountain peaks, crystal clear lakes, and rock formations. Trails and parking lots close in winter but you can get there on your own following a free trail guide from Just Trails or join a small tour group with the Laramie based Hike Like a Woman.
5. Attend a pow wow
Feel the drum beats; admire the beaded regalia and fancy dances. Stories abound in Wyoming about the help that Shoshone and Arapaho Indians gave the pioneers venturing west through their lands. Today those tribes continue to welcome visitors. Pow Wow Season runs from May to September with three major gatherings in July, June and September. Admission is free and there are all kinds of vendors including food from Fry Bread and Indian Stew to Indian Tacos.
6. Ghost town: South Pass City
You can explore a true gold mining ghost town — South Pass City. After thousands of pioneers crossed the continent and through the mountains on their way west, gold was discovered nearby and the city was established in 1867. The surviving downtown buildings and tours of the massive Carrissa mine are available through the summer to Labor Day in September.
7. The Equality State
You can also tour the Cheyenne Capitol Project and discover the Suffragette spirit behind Wyoming's status as the Equality State.
South Pass City became famous for a reason other than mining. It has the distinction of naming the first woman ever appointed to public office. Esther Hobart Morris presided over several dozen cases before moving to Cheyenne where she helped the Territory become a State and pass the bill that made Wyoming the first government in the world to guarantee women the right to vote. The Capitol buildings are being renovated for the Women Suffragette 100th Anniversary in 2020.
Until then you can connect with Esther Morris' passion and meet other women who empowered the Equality State inside the Wyoming House for Historic Women in Laramie and the Wyoming State Museum in Cheyenne.
Wyoming is rich in beauty and history far beyond the wonders of Yellowstone and Grand Tetons National Parks. Those who fly in and out of Jackson Hole have wonderful vacations but miss on connecting more deeply with the spirit of the people and land. Hire a car or rev up the RV for a ride rich with panoramic views of ranch lands, cottonwood-lined creeks and rolling hills. Keep an eye out for wildlife as antelope and deer jump across highways freely and if you're lucky, elk will pass near.