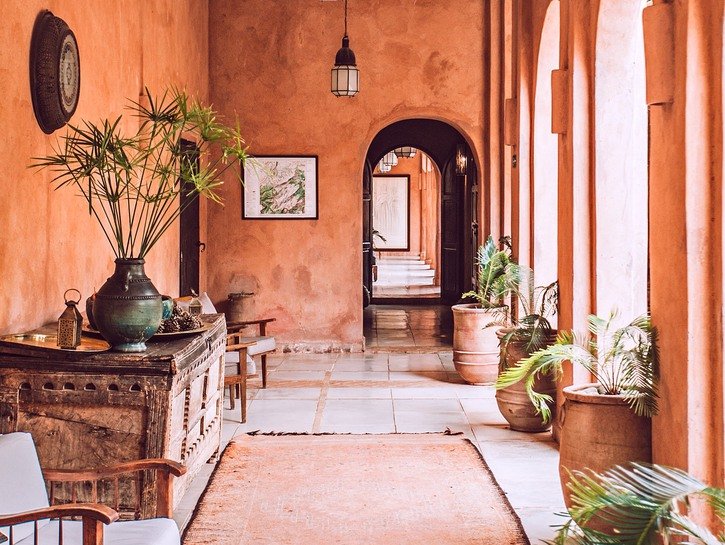 Traveling doesn't have to break the bank. With a little effort, you can stay for free, keep out of debt, and have an experience unlike any other. These travel tips might just change your life if you pursue them.
1. Write Hotel Reviews
If you do a lot of traveling — and you have some spare time on your hands — writing hotel reviews for various websites can pay off big time. Popular travel sites such as Trivago will sometimes hold promotions where you can get paid for writing a review of a hotel you have recently visited. Although this is a good deal, they usually pay you monthly for each review, and you still have to purchase your own accommodations. This doesn't usually add up to much, and they don't always offer this incentive.
Getting paid cash per review may be the way to go if you are looking to earn enough income to pay for a room. The website Nanovor will pay you $10 for each approved review you submit, which can add up fast if travel is a major part of your life. All you have to do is follow their editorial guidelines and submit a review to claim your cash. You don't have to be a published author to write a valid review. Simply submit 500-700 words containing one outbound link and you're on your way to paying for future accommodations. Doing a few in your spare time can lead to a free night at your favorite hotel.
2. Home Exchange
Looking to get the true experience of a local while visiting a different state or country? Home swapping is a great way to spend zero on accommodations while allowing someone to stay in your home while you are away. Made popular in the 1950's when people were trying to find an affordable way to take a vacation, home exchanges involve you staying in someone's house while they stay in yours. There is no money exchanged between the two parties, making it a free stay for everyone involved.
The website Home Exchange is a great place to start. Although there is a fee to sign up, this website allows you to easily list your home as well as access all of the information you need to learn about potential swaps. With listings in endless major cities around the globe, Home Exchange is definitely a great option to save money on your next trip.
3. Go Aboard
If sailing the open sea is right up your alley, you may want to consider helping on a boat or yacht in exchange for a free stay. Those who own mega yachts always need people with certain skillsets to help around the boat with chores and repairs, and cruise ships are constantly hiring staff to help with guests and other tasks. These ships usually travel to tropical locales, making this option even more appealing to those looking to get their toes in the sand.
Boarding a boat can be a spectacular adventure in itself, and spending little to nothing when it comes to accommodations is a terrific perk. Time to set sail and take a fabulous trip on a budget — just make sure to come prepared in case of sea sickness!
4. Give Back And Volunteer
Travel in the name of volunteering has never been more popular. There are a wide variety of expensive mission trips available across the world, but you don't have to sacrifice your life savings to make a difference. Corporations such as WWOOFing offer you the chance to volunteer your time and services in exchange for a free place to stay.
You don't have to opt for participating in organic farming; there are other options such as cooking or even teaching English. The opportunities are endless, and you don't even have to worry about paying for a hotel. Some programs even cover your meals, making it a serious win-win. Helping others can be insanely affordable, and you are guaranteed to make life-changing memories.
5. Use Those Travel Rewards
Although you have to spend money to earn money when it comes to travel points and rewards, this type of incentive can be extremely beneficial over time — especially if you like to take vacations often. Many large hotels offer reward programs, guaranteeing you room upgrades and freebies when you choose to stay a certain number of times yearly.
Always sign up for hotel rewards to ensure that you never miss out on a discounted or free stay — the squeaky traveler always gets the deal! If you tend to stay at smaller hotels don't fret: many of these chains also offer frequent guests some sort of incentive. You will never know unless you ask. Make sure to inquire before you book your next trip.
Planning your next trip doesn't have to involve massive credit card debt or diving into your hard-earned savings. Using one of these five travel tricks can allow you to take a vacation you will never forget without worrying about spending too much cash on a hotel stay. Bon, voyage!