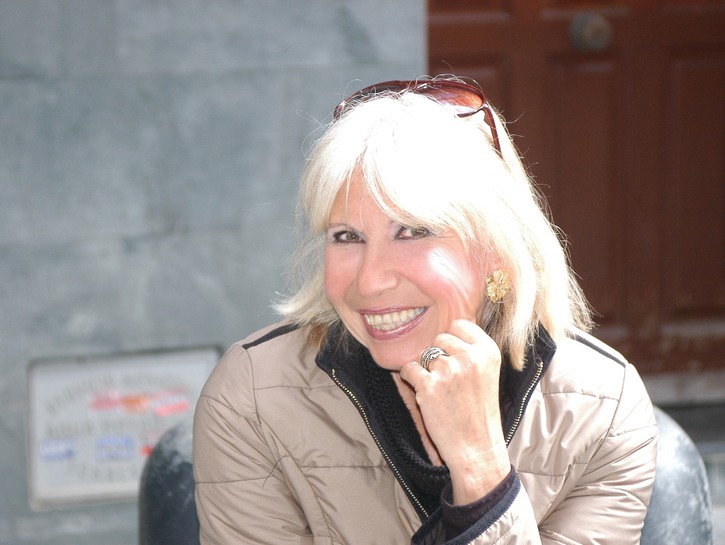 For the past ten years or so, blogger and traveler Inka Piegsa Quischotte has been documenting her adventures over at her site GlamourGranny Travels. She took the time to answer some of our questions about her interests and opinions as a world traveler. Check out the full Q&A below.
TA: Tell us a little about yourself and your business.
Inka: After many years as an attorney, I turned travel writer, novelist, and photographer some 10 years ago. I love — and write about — luxury and solo travel mostly to places where the sun shines. I love the sea, the desert, museums, and ancient history. I have lived in London, Miami, and Istanbul for several years each and now make my home on Spain's Costa Blanca.
TA: How many years have you been traveling and what got you hooked?
Inka: Basically all my life. My parents took me on many trips as a young girl; travel is for me a way of life.
TA: Do you specialize in a particular type of travel?
Inka: Luxury travel, solo travel, and exploring destinations and activities suitable for older women.
TA: What is the best vacation you've ever taken?
Inka: A six month trip across Africa from Algiers to Cape Town by Landrover.
TA: What's one place you've always wanted to visit?
Inka: Las Vegas.
TA: What's one thing you ALWAYS pack when you travel?
Inka: Books.
TA: If you could only give a traveler one piece of advice, what would it be?
Inka: Be daring!
TA: What are some of your favorite travel blogs and communities?
Inka: Europe Up Close, GoNOMAD, WildJunket, Monkeys and Mountains, and Tripatini.
TA: What would be your #1 recommendation for a place to travel in 2019?
Inka: Turkey.
TA: What are the top 3 websites you use for research/inspiration when planning a trip?
Inka: Wikipedia, Tripatini, and Booking.com.
TA: Do you have any good airport or flight hacks for people traveling by plane?
Inka: I always get aisle seats. That way I can get up and move around without having to climb over other people.
TA: Is there something you think most travelers worry too much about?
Inka: Whether they have packed enough. I travel as light as possible.
TA: What's a travel scam travelers should be wary of?
Inka: Taxi drivers the world over.
TA: Which country has surprisingly good food?
Inka: Not really surprising, but food in Turkey is just fabulous. For vegetarians and everybody else
TA: What was the most romantic place you ever visited with a partner?
Inka: Timbuktu. Sadly, you can't visit there anymore.
TA: What is the most beautiful and affordable city you've ever visited?
Inka: Petra. Amman is very affordable.
TA: Which underrated destination deserves to be more famous?
Inka: Galicia in Spain. Such a great variety of places to see.
Learn more about Inka's work:
Visit her website here:
Follow her on Twitter here.
Find her on Facebook here.
See her photos on Instagram here.