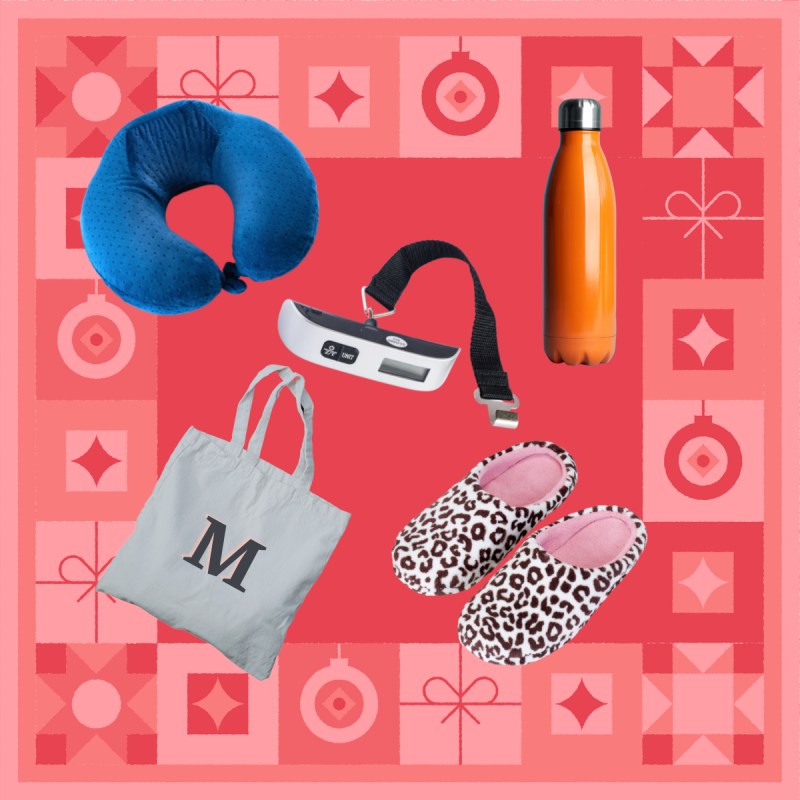 The holidays are almost here. Do you need a gift for a traveler in your life? If so, my elves and I have been clicking through Amazon's pages, looking for little treasures travelers will be delighted to receive and use over and over.
Many of our gems are great stocking stuffers that even non-travelers will like. I think the personalized tote bag would be ideal for a teacher. How about a monogrammed water bottle for the coach? The standout luggage tags will be appreciated by anyone carrying a pack, computer bag, or briefcase.
Check out this list; I bet you can do much of your holiday shopping in one session from the comfort of your PJs and slippers. Best of all, they are $20 or less!
Personalized Gifts
Travel Toiletries
Comfortable Travel Accessories
Packing Helpers
Other Helpful Travel Accessories
More Amazon Shopping Resources
Why Fill Traveler's Stockings From Amazon?
Let's face it, it is the easiest way to shop without starting the car, not to mention a selection of gifts for all interests and budgets.
Your purchase and personal information are safe. Amazon handles all payments to third-party sellers through its secure transaction system.
Your purchases can be shipped directly to the recipient; if you are a Prime member, shipping is free on some products.
And lastly, if you can't decide what your traveler might like, an Amazon Gift Card will make anyone happy.
Happy holidays, everyone. May your stocking be filled with plane tickets, train tickets, and hotel reservations!
To continue your holiday shopping, check out: