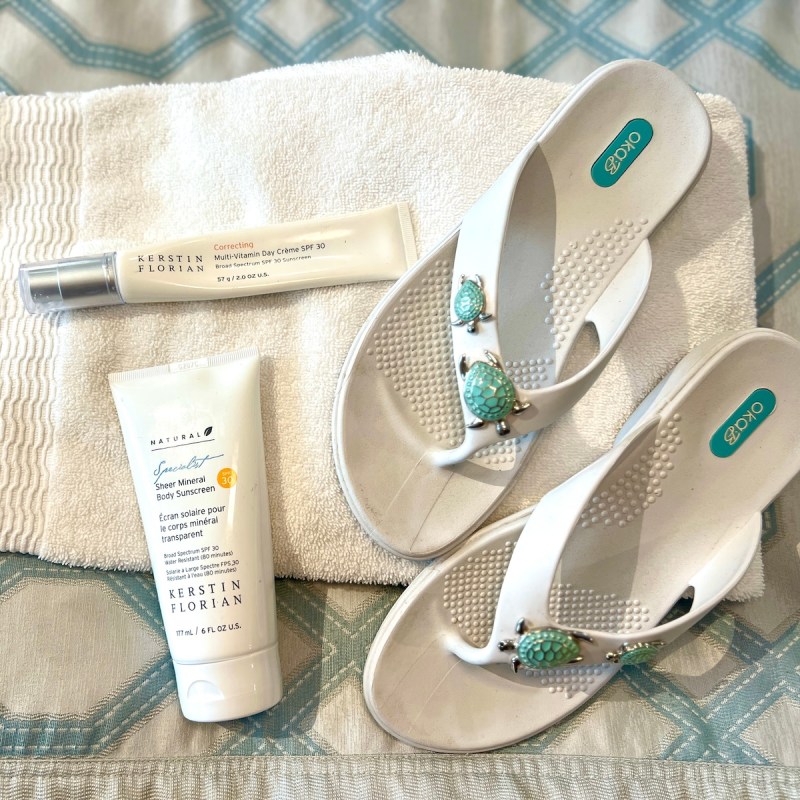 The holidays are upon us and it's time for "What do you want for Christmas?" It is a harder question as we get older because we already have what we want. I spent the past few weeks researching and testing the products on this list. Each is unique, innovative, and perfect for the traveler on your shopping list, or your own Christmas list. I love everything on this list and have purchased several items for gifts or added to my own Christmas List.
I received samples of many of these products to test and tried each of them on one of my many trips. All opinions are my own.
8 Gifts Aspiring Travel Writers Would Love For Christmas
1. STNKY Washable Laundry Bag
A laundry bag as a gift? I know what you are thinking, but these STNKY Bags are amazing, complete with a unique internal wash net. Put your dirty clothes in the bag and zip to lock in the germs and smells. No more touching sweaty socks. When it is laundry time, unzip the bottom of the bag and let the wash net fall out. The bags are washer and dryer safe. Just wash your clothes at the recommended temperature. For travelers, these bags keep your suitcase and clean clothes fresh. When washing, the bag holds everything together so users won't lose any socks or other small clothing items. They come in a variety of sizes. I used the XL on longer trips, but the standard is perfect for gym clothes or weekend getaways.
I tested the XL bag on a recent cruise. There are straps I used to hang the bag and it was very convenient to add my dirty laundry. The Discovery Princess had a laundromat for guests to use on each floor. I loved it when I washed my clothes, they stayed in the bag. The net bag popped out from the bottom and my clothes were clean. I was concerned they wouldn't get enough water and detergent through the bag, but that wasn't the case. The unique design with the interior net bag makes all the difference when using public laundry facilities and is a perfect gift for people who love to travel.
NOMATIC
You can buy me anything from NOMATIC for Christmas. I absolutely love their products. The quality is outstanding with rugged construction, durable materials, and innovative features. The products have lifetime warranties. Here are two items I am currently traveling with.
2. NOMATIC Navigator Tech Organizer
Finally, all my cables and plugs for the numerous electronics I travel with are corralled in a durable, water-resistant tech bag. The NOMATIC Navigator Tech Organizer is so well designed with numerous zipper pockets, pen slots, elastic holders, and a deep pocket that holds my power bank and my laptop power cables.
I was amazed by how much this organizer held. My computer power cords, a hand-held light, cables for my phone, adapters, and a Fitbit charger all had a place inside the tech organizer. When packing everything back up, I could easily tell if I forgot a cable because each piece had a place in the bag.
3. NOMATIC Packing Cubes
The NOMATIC Packing Cubes are pricey but well worth it. Mine have traveled all over the world with me and still look brand new. I always pack a lot and jam so much in these that I can barely zip it shut, putting pressure on the zippers. They have held up, though. The mesh allows air to escape for maximum compression. I have one of each size and use all three on a trip. On my recent cruise, the cubes gave me more space in my suitcase. I also liked that it kept smaller items together. I just unzipped the bag but kept underwear and socks in the cube and it made it easier to find what I needed.
4. Wanderfull HydroDouble Crossbody Bag
This is my new favorite purse for travel. I ordered the Island Navy Matte HydroDouble Crossbody Bag and it is a good neutral color when you only want to bring one purse. What makes this bag unique is its innovative neoprene sleeve in the interior for water bottles, wine bottles, and reusable coffee cups. The waterproof pocket protects the interior of the purse and everything in it. I find a water bottle a must when exploring and it is so nice not to have to hold it. For forgetful people like me, it keeps me from losing my bottle.
The jazzy design uses a puffer-coat fabric that is lightweight while still being durable. There is plenty of space for everything including side pockets and is a great gift in my opinion. I love the 2-inch-wide strap that spreads the weight on your shoulder for more comfort. Interchangeable adjustable straps are also available for purchase to customize your style. 
It was a huge success when I tested it on a cruise and I received many compliments on it. It was the perfect bag for shore excursions and held everything I needed. I loved the cross-body strap, which made the purse hands-free and useful when shopping. The two zipped front pockets are easy to access. I used one for my passport when going through security.
5. Forager Eco Travel Kit
Bee Inspired Goods is a company producing a variety of products handmade in the United States; many utilizing beeswax or honey coming from bees. I usually have more time in the evening when traveling alone. It is a perfect opportunity to put on a face mask or other time-consuming, self-beauty treatment. The Forager Eco Travel Kit is a trio of beauty products in a nice 2-ounce bag. My favorite of the three is the Peace of Mind Honey Body Butter. This thick moisturizing paste was so effective on my dry skin that I ordered a full size for home. Also included is Peace of Mind Body Scrub and the soothing Lavender Calming Mask. The three come packaged in a reusable muslin bag.
The Peace of Mind Honey Body Butter really came in handy on my trip as it was extremely arid making my skin very dry. This product was so soothing to my skin and helped keep in the moisture. I find this gift very useful as a travel writer, because my skin needs extra moisture when traveling and this product lasts most of the day. 
Pro Tip: Use right after a shower when skin is still damp to give an extra moisture boost.
Keristin Florian
I love this brand and have tried many of their products. Keristin Florian uses advanced technologies with high-quality ingredients that really do deliver dramatic results. I saw a difference after just one use of the skin care routine. The skin care collection is pricey, which is why it is on my Christmas list, but it really does work.
6. Sun Collection
I love the texture of these two sun protection products. The Sheer Mineral Body Sunscreen SPF 30 uses a 100-percent non-nano zinc oxide which somehow doesn't leave that chalky white haze on your skin. It is reef-friendly and a natural formula. It also kept my skin nice and hydrated. The Correcting Multi-Vitamin Day Crème SPF 30 is a great daily moisturizer but with enough sunscreen power to handle a day at the pool or beach. This hydrating crème is lightweight but still feels emollient. My face feels plump and protected after using it.
7. Holiday Kits
Keristin Florian has a variety of Holiday Kits for 2023. On my list is the Skincare Starter Kit and the Bath and Body Starter Kit. Both come in a travel bag with TSA-approved travel sizes. Enjoy a wellness and spa experience when you travel. I love the brand's Natural Rehydrating Neroli Water with a nice orange blossom fragrance. It is included in both kits and is the perfect size to carry in your purse. A spritz of the water is refreshing and the scent can counteract some of the unpleasant odors you encounter when traveling.
8. Boomstick Trio By Cindy Joseph
I recently tried these products and put more on my Christmas list. The Boomstick Trio By Cindy Joseph is the basic kit. If you are on social media, you've probably seen the products demonstrated. Designed for aging skin, these tubes contain a super emollient formula that makes aging skin glow. Ingredients include beeswax, royal jelly, and vitamin E. I have gotten so many compliments on my skin since I started using them.
Boomstick Color is magical because it works with all skin tones and can replace blush, lipstick, and bronzer. Boomstick Glo adds needed moisture to skin and gives it a fresh look. The Boomstick Glimmer adds a bit of shimmer but is not too shiny. It looks natural on older skin. I use it mostly as an eyeshadow. I was so impressed with these products that I've added more from their line to my Christmas list. They just came out with Boomstick Nude Rose, which is a color stick that I think will look great with my skin tone.