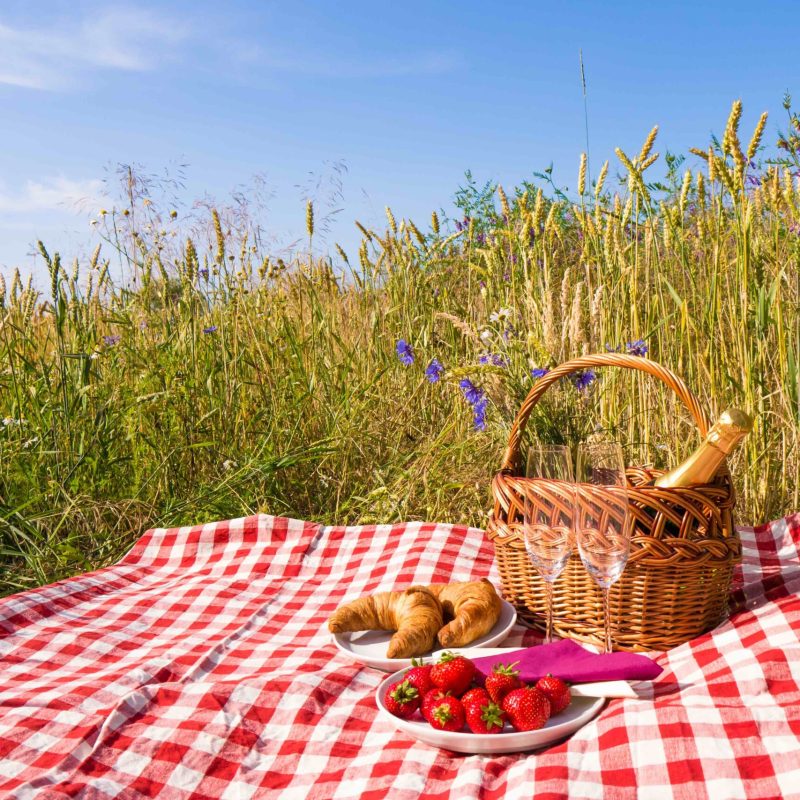 I've always loved a picnic, but it was during the COVID lockdowns that I really started to love them. It was also around this time that I started to take my picnics a lot more seriously. No more stuffing some hastily grabbed sandwiches in a bag and heading out, now I plan my picnics and make sure I have foods I love in there. I also insist on a proper picnic basket and a good quality blanket.
Having a good rustic basket and a blanket makes the experience feel cozier and more special. But it's not just about creating an atmosphere for the picnic. The blanket is so important because no one wants to sit on soggy sand or damp grass. No one wants to be uncomfortable when out enjoying a picnic. A good picnic blanket also looks really good and sets the scene for your picnic, especially if you'll be taking photos.
Buy Now
This blanket feels so soft, it's no surprise to find out it's made with 70 percent recycled wool. There's a waterproof backing on the blanket so you can set it down anywhere without having to worry about any dampness on the ground. Apart from its softness and practicality, what I really love about this blanket is how portable it is. You can buy a picnic carrier to go with the blanket, which is a strap that fits around the blanket once it's rolled up, with a handle for carrying.
You can sling it over your shoulder and take it anywhere. You can even get initials embroidered onto the blanket. It's washable in the machine on a wool or delicate cycle, and it doesn't lose any of its brightness or color. The waterproof backing on the blanket means you can use it on any kind of ground, including the beach, but it's so soft and warm you can also turn it over and lay it over your knees or wrap it around you.
The blanket comes in a variety of colors, all in a plaid design that reflects the Scottish landscapes the blankets are made in. But perhaps the biggest plus when buying a blanket from The Tartan Blanket Company is the knowledge you're buying from a sustainable company. From the recycled materials to biodegradable packaging, The Tartan Blanket Company is dedicated to doing their bit for the future of the planet.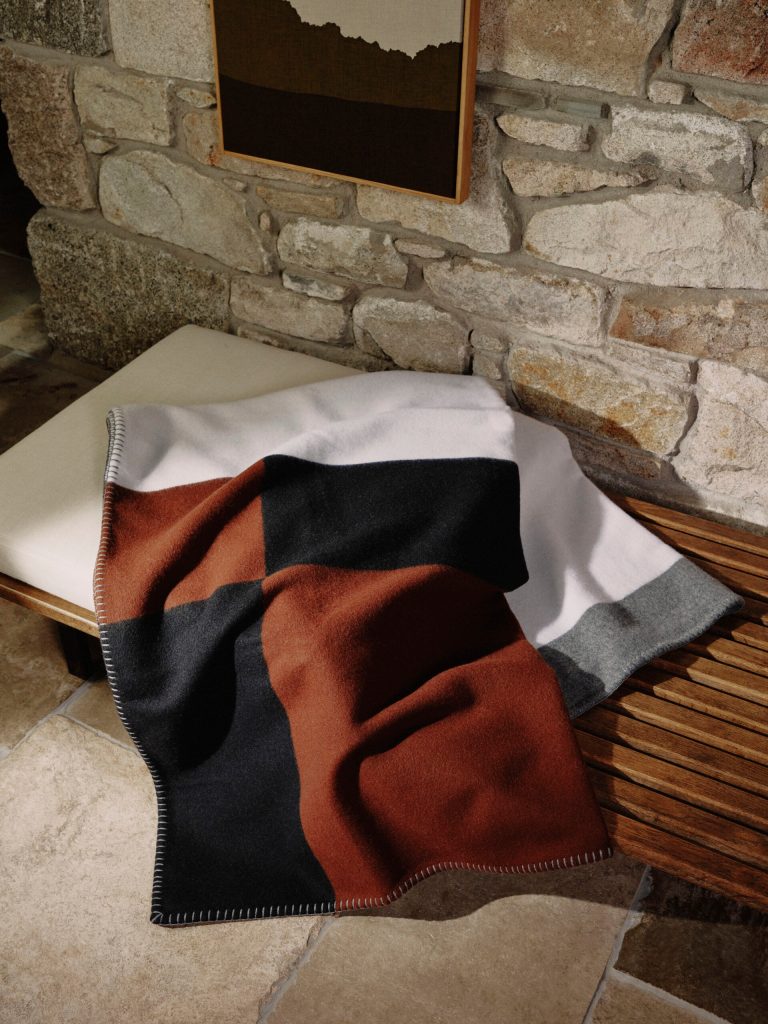 Buy Now
A traditional lambswool cashmere blanket, the Valatzu blanket from Begg x Co is a blanket that takes you back to how we used to picnic, only a bit more luxurious. This one isn't waterproof and if it feels like it's too good to put on the ground and sit on, I hear you!
It's a soft cozy blanket that's lovely to wrap yourself up in around a barbecue or on the sofa at home, but as I said, I like my picnics to be special affairs these days. With that in mind, I would lay this one down on some soft grass and sit on it. After all, a blanket is meant to be used, and this one feels so lovely and soft to sit on. There's no better way to enjoy a picnic than with the soft thick luxury of a good blanket as your base.
The traditional stitching around the edge of the blanket gives it the authenticity of old durable and usable blankets, which this certainly is. The colors are muted tones, which reflect the landscape around the small-scale factory they are produced in. The large squares of chocolate brown, black, and white represent the earth, the dark nights, and the white skies of a cold day. These blankets are made in Scotland and are shipped for free anywhere in the world.
Buy Now
If you want to travel with your own personal blanket, want to picnic solo, or just like having your own sitting space, the original puffy blanket from Rumpl is the ideal traveling partner. It's completely waterproof, so you don't need to worry about where you place it and the blanket can deal with any drink spills or food drops from your picnic. Everything just wipes right off. This original waterproof blanket feels more like a sleeping bag than a traditional blanket, which means it's still great for wrapping around you, especially if you're camping, as it has the technology to keep you nice and warm.
It has a ripstop shell and insulation that reminds me of a quilted outdoor jacket. It also comes in a sherpa version, which is soft flannel on one side and sherpa fleece on the other. This makes a lovely cozy blanket that can be used for picnics and for wrapping yourself up. They both come with carry straps or duffels so they are really easy to carry around while you're traveling. These are very durable blankets that can withstand any kind of weather and any kind of traveling. They are also the most colorful of all the blankets featured, and if you like an accessory with some character, this one is for you.
You can get this blanket in a simple blue or green color, but you can also get it in meandering colors of pink, orange, and purple. The blanket is even available with picture scenes on it, like the Grand Canyon, Joshua Tree, The Rocky Mountains, Yellowstone, and coverings of bright flowers. The sherpa versions do also have some interesting bright designs, but most of them are either plaid or plain colors.
Buy Now
This range of fringed throws from Dii Homestore comes in a variety of colors and patterns, but the blankets are essentially all the same in their design and function ability. These blankets look great, are stylish, and can be used in a range of different ways. They're also great to have rolled up in the bottom of a travel bag for when you need them.
They're lightweight and easy to carry around, but they're not waterproof, so they don't work well on any damp ground. They're ideal on dry ground when you just want something to sit on to enjoy a picnic on a warm day. You can easily sit two people together on this blanket, or one adult and two children, and they also work well as a throw and to wrap around yourself in the evenings or when it's cold.
They're very reasonably priced and make a good budget alternative to the more expensive luxury throws, but bear in mind that at 100 percent cotton, they are not the warm fleecy kind of blanket you'd like to cozy up in. This is a functional blanket that folds down into a compact bundle for traveling and can be used as a good ground blanket for picnics. The fringing element of these blankets isn't for everyone, but I like the character it brings to an otherwise simple picnic blanket.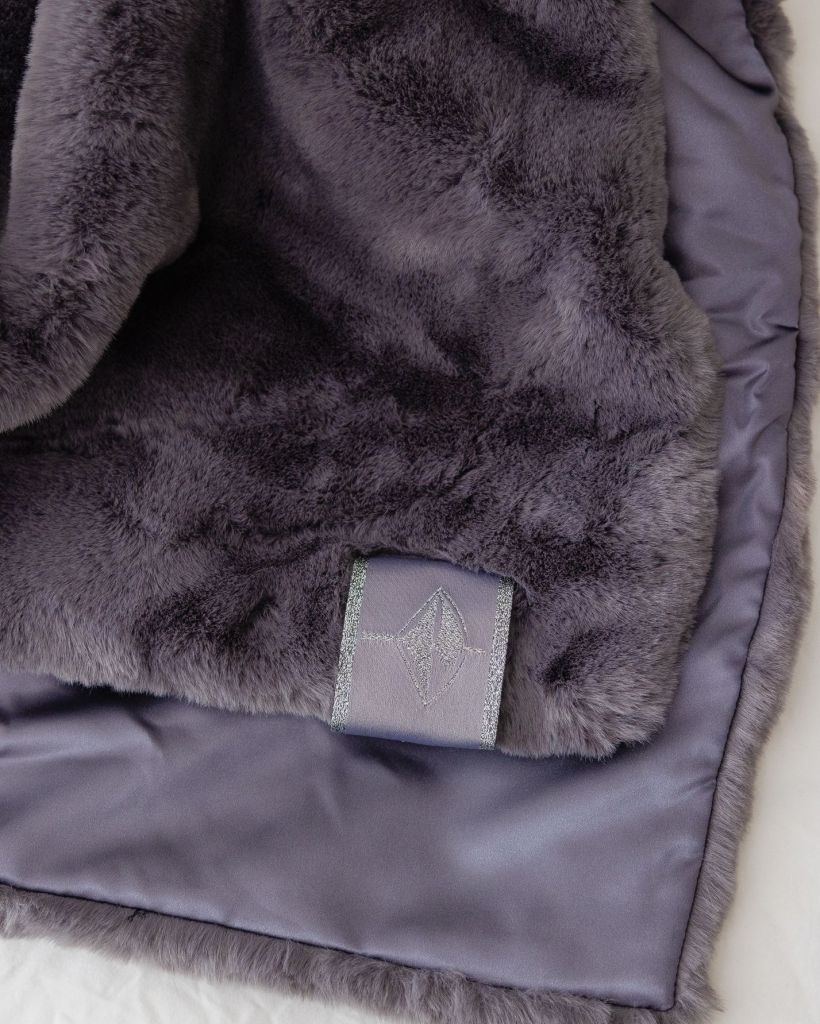 Buy Now
I love how luxurious this blanket from Pretty Rugged Gear feels. It has faux fur on one side, that's so soft and cozy you can wrap it around you and use it as a warm blanket while you watch TV on the sofa or while sitting around a fire pit, but it also has a waterproof backing which is perfect for picnicking. It's a very versatile blanket, but I love how soft it feels to sit on while enjoying a picnic.
It's gorgeous to run your fingers through while enjoying the outdoors and it really does feel sumptuous. It's large enough for four people to sit on comfortably and it comes in a waterproof duffle that makes it very portable and always protected from the elements. This is the largest blanket on the list and also the softest, but if you're thinking that might make it delicate, you'd be wrong.
You can do just about anything with this blanket and it remains intact, it remains soft and cozy, and it remains just as it was when you bought it. It's machine washable, so you can spill food on it and get it a bit muddy and it comes up like new when washed. The blanket comes in a range of colors: brown, white, lavender, blue, and mink, all warm tones that fit perfectly with the feel of the fabric.
Now that you've selected your blanket, here are some suggestions for picnic snacks: