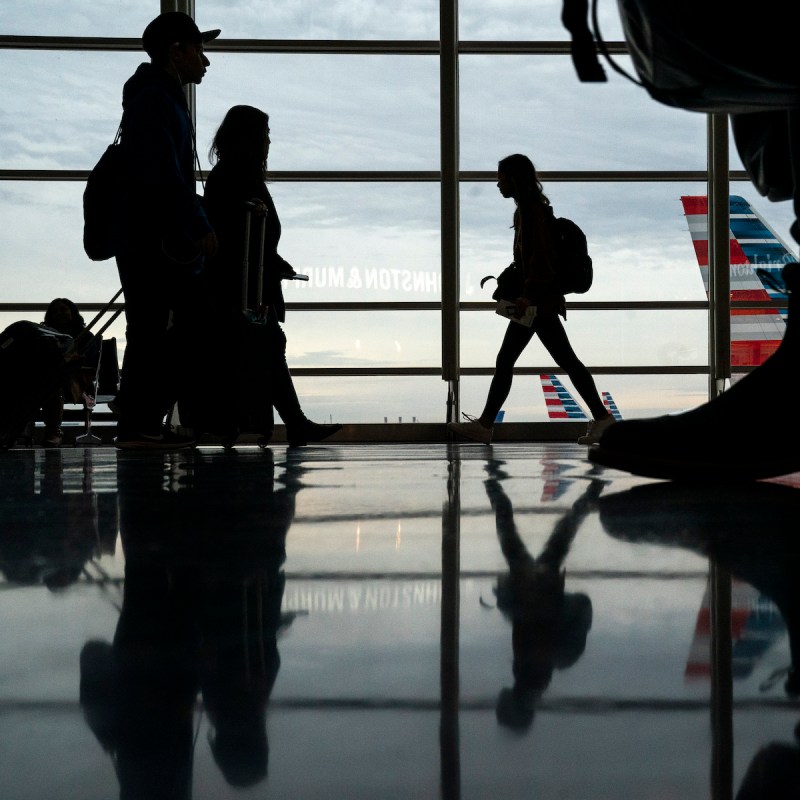 As a record number of Americans hit the road this week for the Thanksgiving holiday, they may encounter not-so-great traveling weather.
In a four-day forecast, the National Weather Service reported on Monday that two storm systems are expected to impact the country with rain, thunderstorms, and snow.
Leading up to Thanksgiving, the NWS expects heavy rain and strong thunderstorms to spread across the East Coast from the lower Mississippi Valley to the mid-Atlantic region.
On Tuesday and Wednesday, a wintry mix is possible across New England and the Northeast, and heavy snow is possible in the higher elevation areas of New Hampshire and Maine.
Lastly, people in the northern Rockies should expect moderate to heavy snow by Thanksgiving day, and then by Friday, the snowfall could shift into the central Rockies and central High Plains.
Although there have not been any flight cancellations reported because of the weather, the Federal Aviation Administration said it has implemented policies to minimize delays, which include prioritizing commercial flights over private business flights.
During the holiday travel period — Nov. 17 to 28 — the Transportation Security Administration expects to screen a record number of travelers, an estimated 30 million, at airports across the country.
Then, another 49.13 million people, a 1.7% increase from last year, are expected to travel more than 50 miles by car this week, according to a report by the American Automobile Association (AAA). The organization also expects another 1.55 million to travel by bus or train. 
Whether you're planning to fly or drive, experts recommend planning and packing ahead of time and leaving your house early.