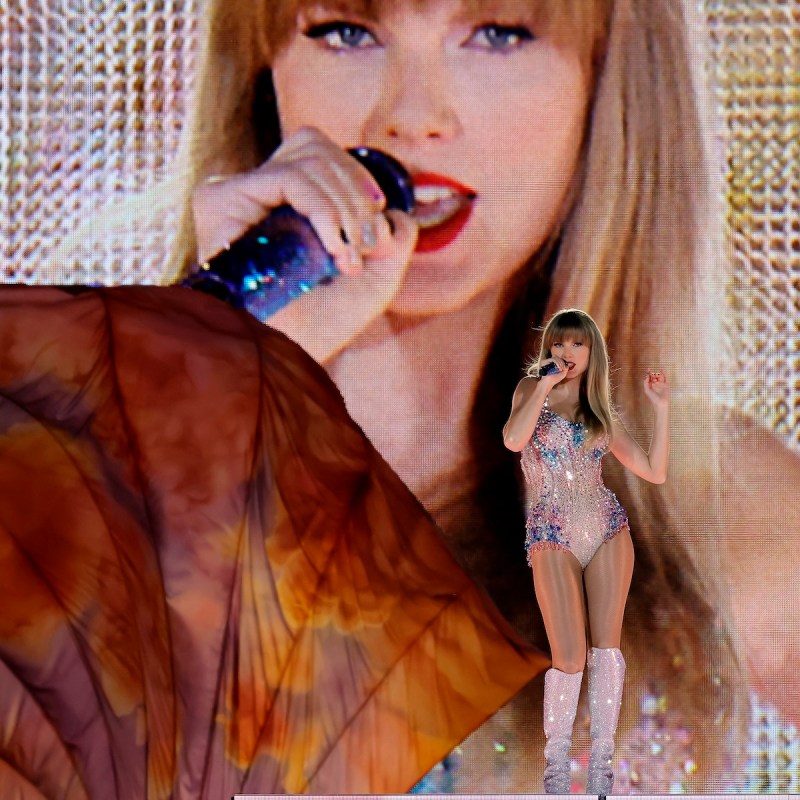 The Eras Tour is setting sail. In the fall of 2024, the Taylor Swift Cruise will leave Miami for a 4-day Swifty party out at sea. The fan-sponsored event is in partnership with Royal Caribbean and Marvelous Mouse Travels.
According to Forbes, there is already a waitlist to book. Fans shouldn't expect to see the world-famous pop superstar aboard the cruise, as Royal Caribbean and Marvelous Mouse Travels say they are "not endorsed or affiliated with TASRM [publishing] or Taylor Swift."
The Details
The event, which will leave port on October 21, 2024–the day after the Eras Tour wraps up–will have Taylor Swift-themed events as well as premium experiences. The starting cost for the cruise was reported to be $1,573 by CNBC. This cost includes a double room as well as the cost of food and non-alcoholic drink. For premium experiences, there will be additional costs and fees that you can add to your stay.
The event is being called "In My Cruise Era," and will feature a variety of Taylor Swift-themed events including a welcome cocktail party, friendship bracelet trading sessions, themed karaoke and dance parties, Taylor Swift Trivia, and nightly eras tour outfit themes. As an event for fans, Marvelous Mouse suggests bringing your friends and family along. If you don't have anyone to go with, never fear, you can add a post to Marvelous Mouse's website to look for someone to room with aboard the ship.
Swifties, The Economy, And Climate Change
Taylor Swift has had a large impact on the world this year alone. Pumping 5.7 billion dollars into the economy, according to the Washington Post. Fans were paying for travel, hotels, and concert tickets, leading to this boom. The Illinois governor even said that Swift reinvigorated their tourism industry. But is a Taylor Swift cruise a good idea?
As climate change continues to impact our day-to-day lives, it's important to recognize the effects that cruises have on the environment. Though the cruise industry is working to offset their impacts, there is still a lot of work to be done. In an article from Forbes, contributors note that Generation Z and Millennials are the most concerned about the impacts of climate change. That being said, there is limited discourse amongst her fans regarding her carbon emissions.
We all saw the photos of Taylor Swift in New York with her girl squad during the Eras Tour, and we all remember when the report came out that Swift had the most carbon emissions from her private jet out of any other celebrity in the world, according to Yard. Though Taylor Swift is affiliated with this event, it begs the question of whether or not her fans are willing to put aside their morals to experience this massive Taylor Swift event, even if she isn't going to be there.