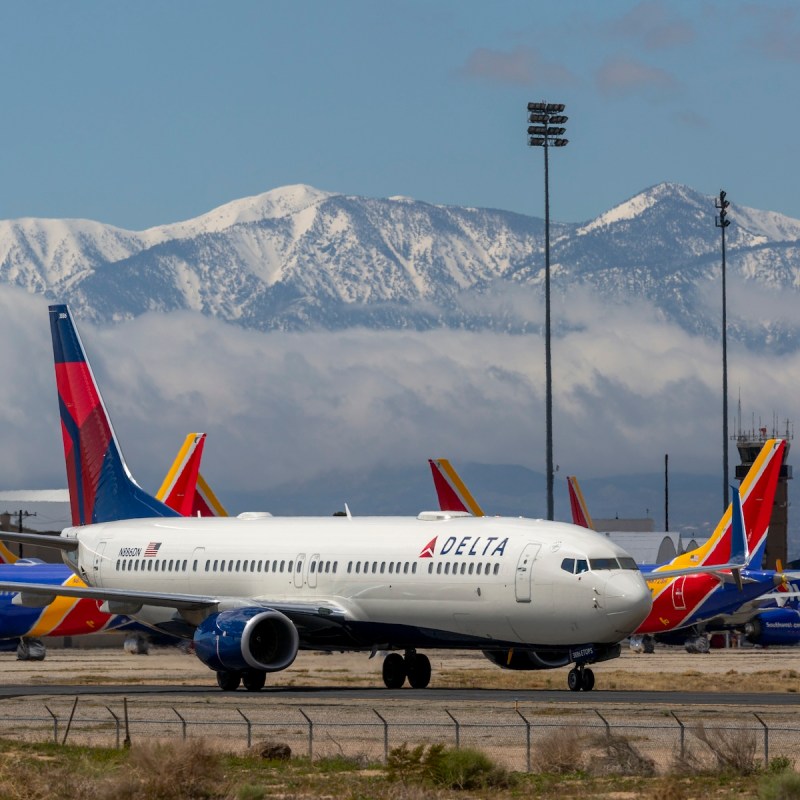 With Thanksgiving and the holiday season fast approaching, travelers have their sights set on spending time with family and friends, and away from work. But with Christmas festivities starting to kick off worldwide, everyone — travelers and businesses alike — is getting ready for the end-of-the-year celebration.
Amidst the incoming holiday rush, it's important to stay in touch with the goings-on around the world. Read on to learn about this past week's travel news and what to look forward to this holiday season.
"Miracle On The Hudson" On The Move
On January 15, 2009, Charlotte-bound flight 1549 departed from LaGuardia Airport in New York City. But shortly after its take off, due to an encounter with Canada geese, the Airbus A320's engines failed and Captain Chesley "Sully" Sullenberger III assisted in landing the aircraft safely in the Hudson River. Only five people were injured and there were zero deaths.
Since the incident, deemed the "Miracle on the Hudson," the aircraft that landed in the river has been fittingly housed at the Sullenberger Aviation Museum. The museum has now begun a process to relocate all 40 of its commercial, civil, and military aircraft to its 35,000-square-foot gallery next to the Charlotte Douglas International Airport.
"The move marks a key next step in the museum's transformation and comes on the heels of another recent milestone for the Smithsonian affiliate, whose name honors the pilot of that heroic flight, Capt. C.B. "Sully" Sullenberger," said the museum in a press release. "Last month, the museum unveiled its new logo and visual identity honoring its reimagined mission to inspire, educate, and elevate the next generation of innovators."
Delta Opens Retail Store
In person — at JFK International Airport only — or online, take a flight through Delta Air Lines' brand new Window Seat Shop. As a way to give back to small businesses and offer travelers an easier chance to gain Delta SkyMiles, the shop is selling soap stone carvings from Brazil, beauty products from South Africa, and even opportunities to attend in-person events, like Knick's tickets at Madison Square Garden.
"Our SkyMiles members' loyalty means everything to us, and experiences like these are representative of what our members can continue to expect from us," said Delta Chief Marketing Officer Alicia Tillman. "We want them to feel the same excitement we feel when we're able to give them the opportunity to have new experiences, whether that's taking them directly to an adventure in a new location or bringing the best products from some of our top destinations to inspire future adventures directly to them."
Offering highly coveted Medallion Qualification Dollars (MQDs) just in time for the holidays, those who purchase products from the shop will be able to aim for 2025 Medallion Status without even getting on a flight.
Iceland Preparing For Volcanic Eruption
After the Icelandic Meteorological Office (IMO) announced an increase in seismic activity on the Reykjanes Peninsula, the "Land of Ice and Fire" began a mass evacuation of the small village of Grindavik.
"This is one of the biggest evacuations we've ever had," said Aslaug Yngvadottir Tulinius, a member of the Icelandic Red Cross, according to Yahoo News. "It's a huge incident. It has a great effect on all Icelanders."
Since November 10, constant earthquakes and other seismic activity have driven the people of Grindavik away from their homes. The evacuation is due to the activity's risk of triggering an eruption of the Fagradalsfjall volcano.
"In just 12 hours, from midnight to midday on Tuesday, the affected area experienced over 700 earthquakes as a result of magma moving underneath the Earth's surface," said Niamh Cavanagh from Yahoo News. "The largest measured at a 3.8 magnitude; however, the majority were considered to be micro-earthquakes."
Grindavik currently remains a "ghost town" as the IMO continues to monitor the area's activity.