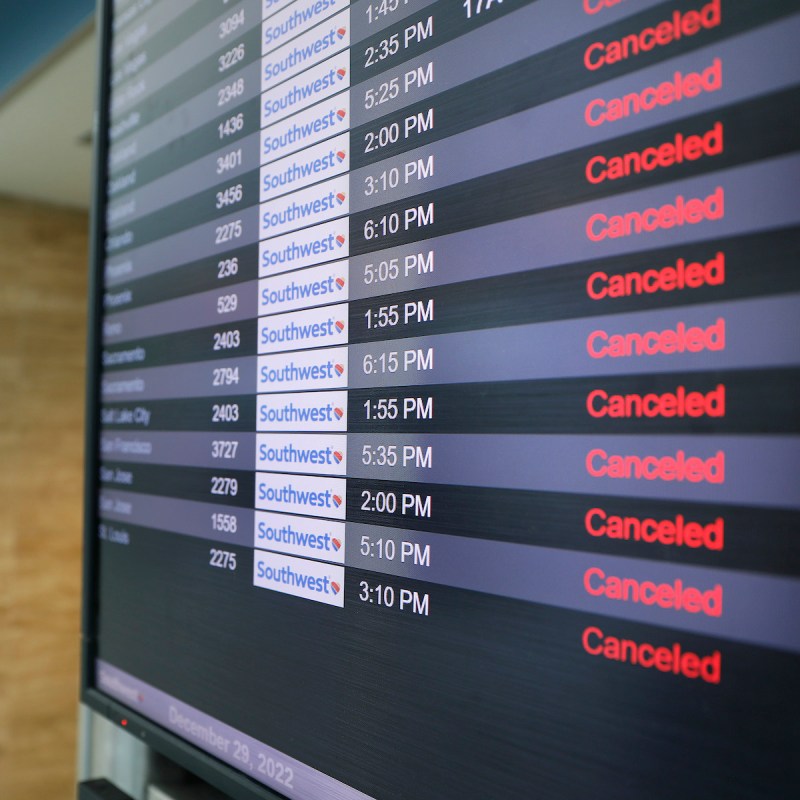 Federal regulators told Southwest Airlines that a "civil penalty is warranted" for the "wide-scale operational disruption" last December that resulted in the cancellation of nearly 17,000 flights, according to the airline's quarterly financial filing published on Monday. 
Southwest warned investors that it may face a fine as well as monetary damages and other costs because the Department of Transportation concluded last week that the airline "failed to provide adequate customer service assistance, prompt flight status notifications, and proper and prompt refunds" during the incident. The company added that it is unable to estimate a range for the possible financial loss.
According to the filing, Southwest's struggle to reorganize operations following Winter Storm Elliot snowballed during the peak travel period. From December 21 to 31, 2022, more than 16,700 flights were disrupted. In response, the airline spent an additional $55 million to correct the issue. The money paid overtime to employees on the ground and went back to customers via Southwest's rewards program. 
Initial investigations into the incident identified a host of issues, including outdated computer software and logistical systems. In response, Southwest launched a series of operational improvements, upgrades, and investments, according to past statements. 
In addition to the launch of formal investigations by the federal government, Southwest also faced multiple class action lawsuits in which plaintiffs argued the cancellations forced them to pay out-of-pocket for things like rental cars, lost baggage, hotels, etc.