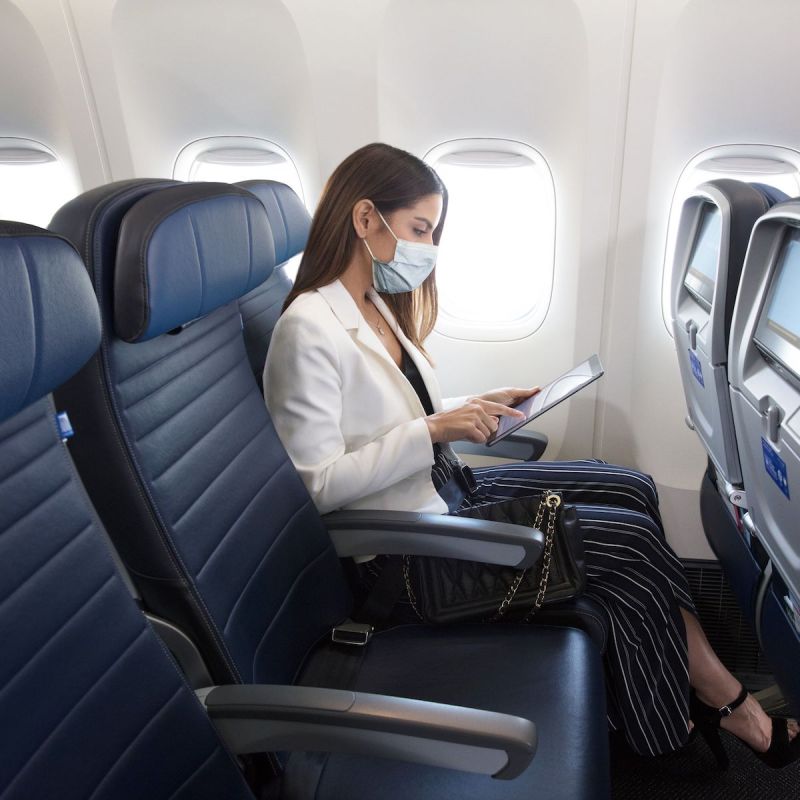 Later this month, United Airlines will implement a new boarding procedure that allows economy passengers with window seats to board first.
According to an internal memo shared with TravelAwaits, United will introduce the process dubbed WILMA — an acronym meaning Window, Middle, and Aisle — to all domestic and most international fights beginning on Oct. 26, 2023.
As the name implies, passengers with window seats will board first, followed by middle seats, and then those with aisle seats will complete the process. However, the policy only applies to economy passengers (groups four to six) as pre-boarding procedures for premium and priority groups will remain the same.
In the memo, the Chicago-based company explained that the WILMA method was tested at four domestic stations and one hub and found that it improved boarding times by two minutes.