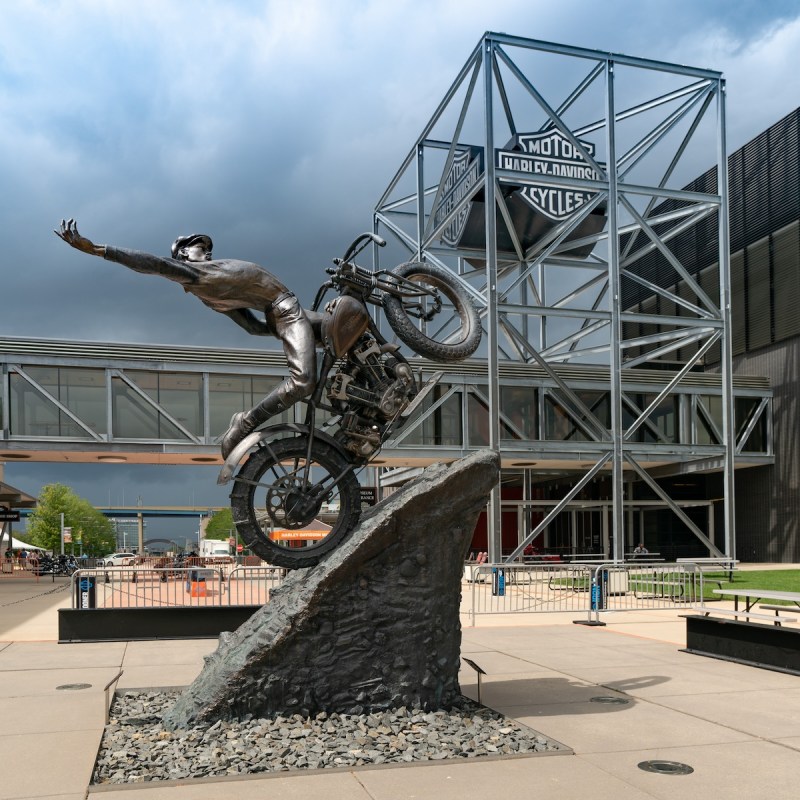 When it comes to America's greatest traditions, Veterans Day is one that is rooted in pride and patriotism, allowing us to dedicate an entire day to honoring those who have served in the United States military. Another American tradition — with its inception coming multiple decades before Veterans Day — lives with Harley-Davidson and its storied motorcycle history.
"Harley-Davidson, celebrating its 120th year in 2023, has a storied and legendary history with the U.S. military, dating back more than a century," Harley-Davidson told TravelAwaits in a press release. "Harley-Davidson has always been on the front lines — right next to the troops."
Did you know, according to Harley-Davidson, that "the first American to enter Germany after World War I did so on a Harley-Davidson motorcycle?"
Veterans Day and Harley-Davidson indeed go hand in hand when it comes to celebrating the red, white, and blue. And now, the iconic motorcycle brand is inviting you to celebrate the national holiday at the Harley-Davidson Museum in Milwaukee.
Veterans Day Celebration At The Harley-Davidson Museum
As part of the Harley-Davidson Museum's "Veterans Appreciation Weekend" — from Friday, November 10 to Sunday, November 12 — all active military members, veterans, and their families will be offered free admission to the museum with a free meal at its MOTOR Bar & Restaurant.
During the weekend, there will be "Gallery Talks" from 11 a.m.–2 p.m. each day at the museum. Veterans and military members will also receive 20 percent discounts at the Harley-Davidson Shop.
Know Before You Go
In order to take advantage of the museum's Veterans Day deals, you'll need a valid military or veteran ID. Free of charge, military members and veterans are allowed to bring one additional adult and up to four children under the age of 18.
The offer is for in-person ticket purchases to the Harley-Davidson Museum from November 10–12, 2023.
"For more than a century, Harley-Davidson has been on the front lines of freedom along with our heroic service men and women," says Harley-Davidson. "We hope you can make plans to join us as we try to say, Thank you!"