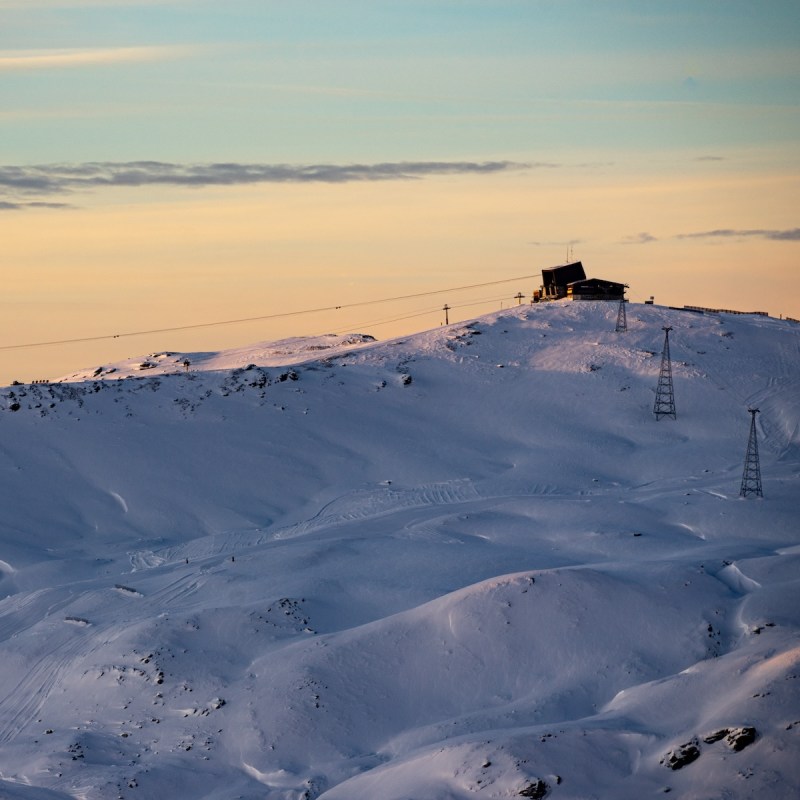 While a European ski break might sound like a vacation for the jet-set or Olympic-class skiers, European slopes are surprisingly approachable, and many cater to newbies. If your plan this winter is to hit the slopes in Europe and you're looking for resorts just right for beginners and families, here are three picturesque, family-friendly European spots worth checking out.
Whether you are combining a European ski trip with exploring Europe off the slopes, or the focus of your trip is snow, snow, and more snow, here's where beginners and families can have a blast. I've been researching European ski resorts with a "families-welcome" vibe to visit with my teens and here's what comes to the top of my list.
1. Lakeland, Finland
If you want a European experience that will cause your friends and family to wow over your vacation pictures, choose skiing in Finland's Lakeland region. Finland is a clean, beautiful country with dazzling winter snowscapes. Lakeland is 200 miles from Helsinki and easy to reach by car, bus, or train. The long ski season, December through May, is a big reason to go. Finland is a delight to visit any time of year; the people are warm and friendly and English is widely spoken.
Lakeland's ski region is perfect for families or beginning skiers and snowboarders. The most family-friendly resort is the Himos Ski Resort, which has 17 lifts, 26 slopes, and eight designated green (easy) slopes. There's also a designated family-fun area with smaller, gentler slopes and added benefits and discounts for kids under 7 years old. Ski school is available for all ages, both individually and in groups.
Himot Lomat has a range of lodging options, from basic, functional hotel rooms sleeping two–four people to luxury villas with amenities like private saunas and hot tubs. There are four onsite restaurants plus food delivery services.
2. Bayern, Germany
If skiing in the Bavarian Forest sounds like a dream family ski vacation, Großer Arber is the place to be. Großer Arber, which translates to "Great Maple," is the highest point in the Bavarian Forest. The region around Großer Arber is referred to as "Aberland," which covers nearly 400 square miles. Located about 120 miles from Munich, you can reach the slopes in 2–4 hours by car, bus, or train.
Family and beginner-friendly lifts to try are Thurnhof and the Sonnenhang. There are 12 ski schools in Große Arber, with five in the children's ski area. The middle section of the mountain up to the slopes beneath the peak has more challenging runs. These are great if you have a mixed group and your more experienced skiers want to break off and experience a higher level of adrenaline.
Bodenmais is the largest resort in the area and is perfect for families. A wide variety of accommodations are available, from regular hotel rooms to chalets. Lodging designated with a brown or gold squirrel emblem means the accommodation is family-friendly, with amenities such as children's bedding and cutlery and kid-safe play spaces. Various kids' programs are available if adults want to hit the slopes without them. Shuttle service to the slopes is included with a stay here.
Arber has over 70 miles of slopes and six lifts for skiing and snowboarding. The ski season lasts from December–March. Non-ski winter options include winter hiking paths, skating, curling, a floodlit toboggan run, and more.
3. Laax, Switzerland
Although you may recognize Saint Moritz as the place to ski in Switzerland, quieter Laax in southern Switzerland is another choice for families, beginners, and anyone who appreciates freestyle skiing. Laax is 88 miles from Zurich and 141 from Milan, making it an easy connection for international visitors. Laax is supported by train from either city. There's also a shuttle into Laax from the Zurich airport.
The Rocks Resort in Laax is the most family-friendly resort in the area. This 206-room hotel features apartments that have plenty of room for families to spread out and is located right next to the Laax Gondola, which takes you right to the ski runs. Flims Laax Falera is the best run for beginners, with ski and snowboard instruction for both kids and adults available.
There are apartments with full kitchens available for rent, plus double hotel rooms perfect for twosomes. The Rocks Resort has restaurants, bars, and shops.
Laax has 140 miles of slopes, 28 lifts, and five snow parks. The ski season runs from November through mid-April. Off the slopes, enjoy an indoor pool, sauna, and gym, as well as a small, thriving art scene.
Skiing In Europe Is For Everyone
Getting to Europe takes longer and costs more than going to Colorado or New England, but the slopes welcome all levels of skiers. Explore a new destination and enjoy the glorious winter weather. Your vacation memories and epic pictures will make the trip worth it.