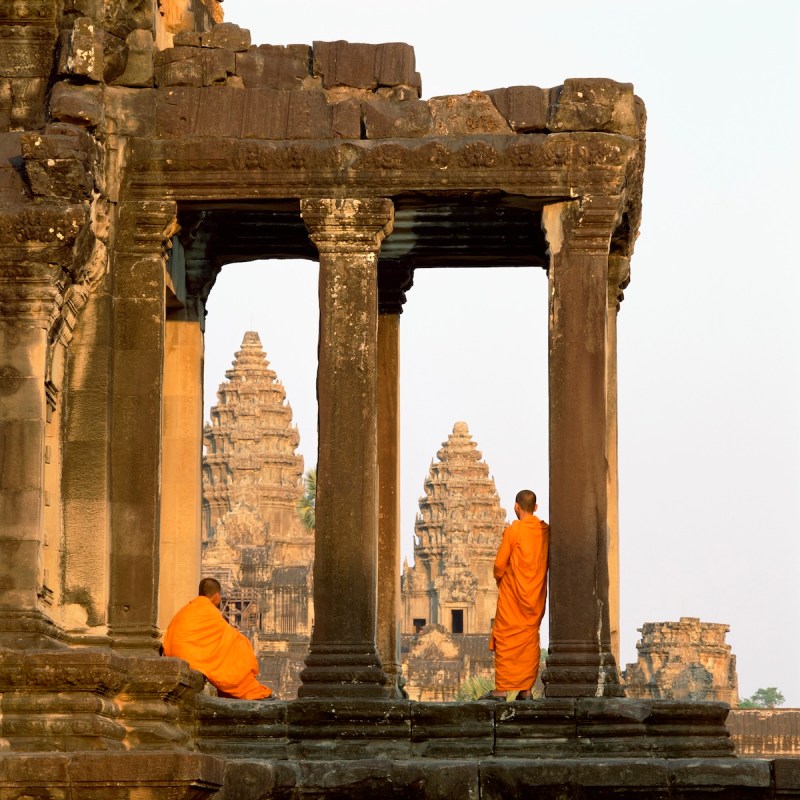 Cambodia has recently risen as one of the premier travel destinations in Asia. With its crown jewel of Angkor Wat at the forefront — an archaeological park of temple ruins dedicated to the Buddhist religion — visitors are adding Siem Reap, Cambodia, to their Asian adventure itineraries.
To complement Angkor Wat, a UNESCO World Heritage Site, the country opened its newest "4E" airport just last week, and it's called the Siem Reap-Angkor International Airport (SAI). Taking over for the Siem Reap International Airport (REP), SAI is classified as a 4E airport because "it can accommodate larger commercial planes, including many of those used on global long-haul routes," according to CNN.
Let's take a closer look at the 3-year project that led to the newer and larger Cambodia airport. From China's involvement to the brand-new tourism opportunities it presents, here's what the new structure means for the visitors and people of Cambodia and Siem Reap.
Just about 35 miles away from Siem Reap Airport, SAI is now set to take over incoming flights to Cambodia. Making it easier for visitors with hopes of seeing Angkor Wat, the new airport is just over a 10-minute drive from the ancient structure.
"The new airport, funded by China as part of its Belt and Road Initiative at a cost of about $1.1 billion, was designed to initially handle 7 million passengers a year — 2 million more than REP," continues CNN.
The new airport is really just an expansion of what was already in Siem Reap. With the help of funding from China, Cambodia is looking to also expand its tourism to pre-COVID numbers.
"Recent data released by Cambodia's Ministry of Tourism reveals the country received 3.5 million international tourists in the first 8 months of 2023," says CNN. "That's an increase of 250.8 percent over the same period last year, but a decrease of 19.7 percent over 2019, before the country closed its borders because of the pandemic."
As of right now, but expanding in the near future, eight Asian airlines are flying out of SAI:
AirAsia
Bangkok Airways
Singapore Airlines
Cambodia Angkor Air
China Eastern
Lao Airlines
Air Busan
China Southern
While its first flights were held in just the past few weeks, Siem Reap-Angkor International will certainly have plans to expand operations in the future. And while the airport's website is scarce in future information regarding airport shopping and dining amenities, it has taken the first step in becoming a major hub in southeastern Asia.