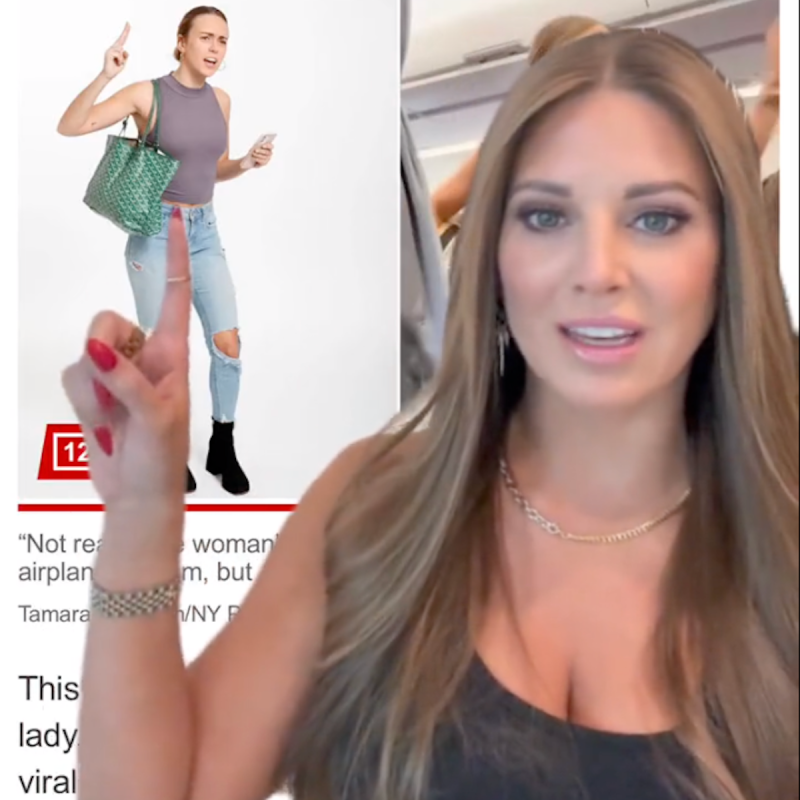 Tiffany Gomas, the woman who infamously delayed an American Airlines flight earlier this year, announced giving away first-class tickets to flights for the best "crazy plane lady" costume.
Gomas made the announcement on her social media platforms on Friday in response to a New York Post article about "viral news Halloween costume ideas" in which her image was on the cover.
"Once again, New York Post came for me, so I'm coming for you. Let's have a little fun with it," Gomas said. "I want to see your best rendition of this fit and then I will choose three of my favorite look-alikes and then we will all choose a winner."
She added that the winner will receive two domestic first-class tickets on Delta or United or priority passes on Southwest. Those who want to participate need to post images of their costume on social media with the hashtag #TMFINR by October 31. Winners will be announced on November 4.
It's unclear if the airlines partnered with Gomas or even her motivation behind the giveaway. She didn't go into greater detail in the announcement.
Gomas was the subject of a viral video that emerged in July showing her onboard an American Airlines flight from Dallas to its destination in Florida yelling about a "not real" person in the back of the plane. Then, she warned that everyone on the plane would die and abruptly exited the flight. The outburst reportedly delayed the flight by five hours for several reasons, including security having to rescreen every passenger onboard the flight.
Following the incident, more details began to emerge. Gomas was reportedly upset with family members she was traveling with and accused them of stealing her Airpods, but details about what caused the outburst and who the "not real" person is are unclear. After leaving the flight, police attempted to interview her, but she refused to cooperate and officers ticketed her for criminal trespass.  
However, it wasn't immediately known that Gomas was the woman in the video until about a month later when it was revealed in a news report that she was a 38-year-old marketing executive from Dallas, Texas. Days later, Gomas identified herself as the woman in the video and issued a public apology. 
Although she didn't address the incident directly, she said she takes "full accountability" for her actions and added that she hopes to use the experience "to do a little bit of good in the world."