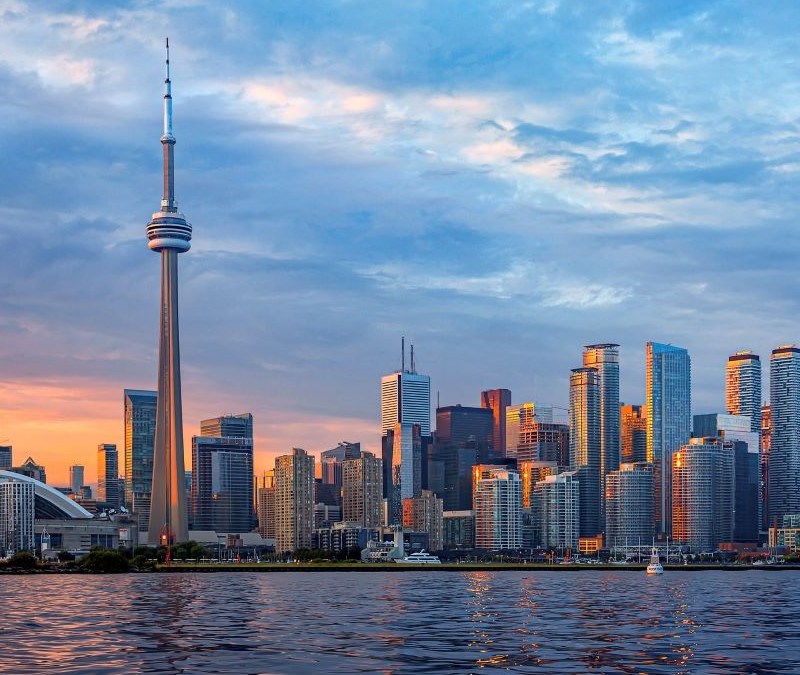 Toronto, Canada's largest city, is a bustling multicultural destination known for attractions such as the CN Tower, Ripley's Aquarium of Canada, the Royal Ontario Museum, Casa Loma, and the Gibraltar Point Beach Lighthouse (the oldest lighthouse on the Great Lakes), plus Maple Leafs hockey and Blue Jays baseball.
With the rising awareness of celiac disease (an autoimmune condition in which the ingestion of gluten, a protein found in wheat, rye, barley, and their hybrids, leads to damage in the small intestine) and gluten intolerance, or non-celiac gluten-sensitivity (a non-autoimmune condition in which gluten consumption causes sickness after eating), finding a good meal between taking in the sights has never been easier. (A happy fact for the roughly 1% of Americans with celiac and 6% with gluten intolerance.)
If you're on a gluten-free diet, here are some of the top restaurants that are reported to have gluten-free menus or options in or near downtown Toronto. (Remember to always alert your server to any dietary restrictions. Some of the venues listed here may not be safe for those with celiac or who are sensitive to cross-contamination. Be sure to call the restaurant ahead of time with any concerns.)
Gluten-free restaurants in downtown Toronto
3471A Yonge Street, North York, Toronto, Ontario, M4N 2L9, Canada
rizglutenfree.com
1-416-322-6789
This 100% gluten-free Asian kitchen features an extensive menu, with must-have items ranging from egg rolls to crispy beef and Peking duck. An establishment in the gluten-free community since 2007, the restaurant is a GFFP (Gluten-Free Food Program) Approved Restaurant.
792 Dundas Street W, Toronto, Ontario, M6J 1V1, Canada
almondbutterfly.com
1-416-862-2030
The flagship location, this restaurant and cafe features brunch, lunch, dinner, cocktails, beer, wine, happy hour specials, and more. All items are gluten-free, and vegan options are available. The bistro has multiple locations.
88 Queens Quay West, Toronto, Ontario, M5J 0B6, Canada
impactkitchen.ca
1-416-306-1986, ext. 4
Featuring various locations throughout Toronto, this restaurant boasts a fully gluten-free menu including "Paleo to vegan options." Founded in 2015, it is the creation of former personal trainer and nutrition expert, Josh Broun, and Frank Toskan (who co-founded M·A·C Cosmetics).
83 Critchely Lane (back of 100 Bloor Street West), Toronto, Ontario, M5S 3L7, Canada
kupfertandkim.com
1-416-925-1222
Another dining establishment with multiple locations in the downtown Toronto area, Kupfert & Kim describes itself as "wheatless and meatless." The menu features items that are plant-based and naturally gluten free, and many are also organic.
835 Bloor Street West, Toronto, Ontario, M6G 1M1, Canada
tapigotapioca.com
1-416-533-8274
This authentic Brazilian restaurant specializes in crepes made from tapioca, a starch made from the naturally gluten-free cassava root. A "beloved Brazilian street food," the tapioca is used as a main ingredient in the recipes, which also include vegetarian, vegan, and plant-based options.
2 Follis Avenue, Toronto, Ontario, M6G 1S3, Canada
elpocho.ca
1-416-551-8131
Located a few kilometers outside the core of downtown Toronto, this fully gluten-free restaurant is worth the trip (just a few minutes on the subway). Aside from the beer, all the items on the menu are reported to be free of gluten. (Because the establishment is not specifically advertised as gluten free, be sure to confirm with your server that your selections are appropriate.)
244 Augusta Avenue, Toronto, Ontario, M5T2L7, Canada
bunners.ca
1-647-350-2975
Advertised as Toronto's "premier gluten-free and vegan bakery," their twist on traditional baked goods includes treats such as cakes, muffins, cupcakes, and sticky cinnamon buns. There is no seating, but that makes these snacks perfect for an on-the-go indulgence.
Toronto's gluten-free delights: savor and explore
There's a lot to like for gluten-free visitors in Toronto. Bon appétit, and happy travels!
Disclaimer of Medical Advice: This information does not constitute medical advice or recommendation of any kind, and you should not rely on any information contained in such posts or comments to replace consultations with your qualified healthcare professionals to meet your individual needs.