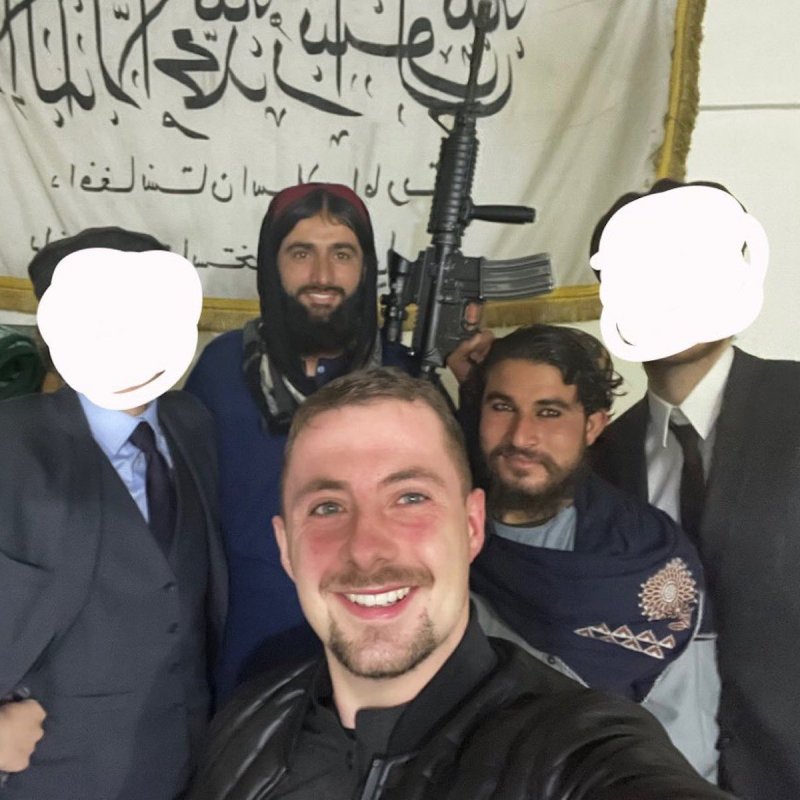 A self-described "famous British explorer" who visits "the most extreme places on Earth" and a UN aid worker were among the four British nationals released from Taliban captivity in Afghanistan earlier this week. 
The identities of two of the four men were released by the Presidium Network, a non-profit that provides humanitarian aid, following an announcement from the United Kingdom's Foreign, Commonwealth & Development Office.
According to reports, all four men were visiting Afghanistan for personal or professional reasons, but specific details about why they were detained are scarce.
The BBC reported that the UN aid worker, 54-year-old Kevin Cornwell, was detained in January while working in Kabul. During his detention, he became seriously ill and developed sepsis multiple times. 
The Presidium Network explained that one of the other men, whose name has not been released, was held captive alongside Cornwell and had also experienced deteriorating health.
The other person identified by name was Miles Routledge, a content creator for the channel Lord Miles.
Routledge describes himself as a "famous British explorer" who visits "the most extreme places on Earth." Since being released, he immediately started sharing about his experiences on the social media website X. 
"8 months in Taliban Intelligence 'custody', best adventure I've had yet! All the previous tweets are true. Best mates with many top commanders after numerous picnics, lovely lads treated me as a guest! I will be returning to Kabul next month," Routledge wrote in a post with a selfie with militants. 
According to the United Nations, the political and religious group known as the Taliban is notorious for human rights abuses. Since taking over the government in 2021, officials have committed 218 extrajudicial killings along with hundreds of kidnappings, torture incidents, and arbitrary arrests. 
Additionally, the British and American governments advise their citizens not to travel to Afghanistan because there's a high risk of violence, crime, terrorism, and kidnappings. 
Motherboard, a Vice News publication, describes Routledge as "not the world's most sympathetic character" as his documented experiences show him going into countries and goading people until he's confronted by local authorities. 
The fourth man has not been identified.