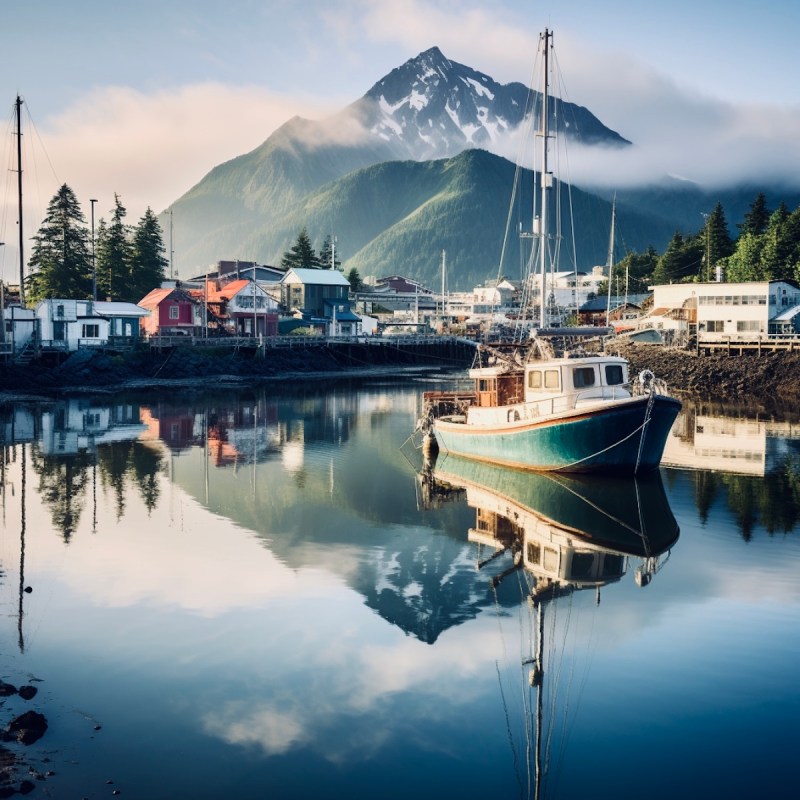 The enduring and irresistible charm of cruise vacations beckons travelers with the tantalizing promise of opulence, impeccable personalized service, and unforgettable journeys. It's a siren's call that tugs at the hearts of those who yearn for seamless exploration and the opportunity to indulge in the world's finest offerings. For seasoned travelers who appreciate the elegance of travel with minimal effort, cruise vacations hold an exalted and cherished place in their voyage of life.
So why do travelers keep returning to these opulent floating resorts? For starters, the allure of discovering new and breathtaking locations is simply irresistible. These cruise lines are your gateway to a world of exotic destinations, whether it's the azure waters of the Mediterranean, the pristine beauty of Alaska's Glacier Bay, or the sun-kissed shores of the Hawaiian Islands. Every voyage promises a fresh adventure, allowing you to wake up in a new and enchanting locale each day.
And then there's the sheer ease of travel that makes these journeys so appealing. Unpack just once and let the ship take you effortlessly from one remarkable destination to another. No airport lines, no baggage claims — just smooth sailing from port to port, making exploration as convenient as it is exciting.
But it's not just about the destinations and the convenience. It's about indulging in a voyage that pampers your every desire. Savor gourmet cuisine in elegant dining rooms. Enjoy Broadway-style shows or live music under the starlit skies. Bask in the warm camaraderie of fellow travelers. It's a journey that embodies the spirit of relaxation and indulgence, curated for those who cherish the finer things in life.
1. Norwegian Cruise Line – Hawaiian Islands: Savoring Paradise In Luxury
If there's a paradise on Earth, it surely must be the Hawaiian Islands, where the vibrant culture, lush landscapes, and stunning seascapes merge into a symphony of beauty. And when it comes to exploring this tropical haven in style, Norwegian Cruise Line stands out as the ultimate choice.
Suite Options As Lavish As The Islands Themselves
From the moment you step onto the ship, you'll be enveloped in the lap of luxury. You also skip the line and wait in a special lounge and board the ship early where you can wait for your stateroom. Norwegian Cruise Line offers spacious suites that make you feel right at home, complete with private balconies to soak in the Hawaiian sunsets and sunrises. These suites are your private sanctuaries, providing the perfect setting for relaxation and rejuvenation. Ours was just behind the bridge, complete with our own butler.
Balcony Bliss With Ocean Views
The Hawaiian Islands are famed for their awe-inspiring beauty and Norwegian Cruise Line ensures you never miss a moment of it. Suite balconies offer front-row seats to the breathtaking Pacific Ocean, where azure waters meet the endless horizon. Sipping your morning coffee or enjoying a romantic dinner on your balcony while being serenaded by the gentle lull of the waves is an experience that transcends words.
Dive Into Hawaiian Culture At Port
Hawaiian culture is rich and Norwegian Cruise Line's itineraries provide ample opportunities for cultural immersion. Ports of call offer you the chance to explore the traditions, music, and dancing of Hawaii. Savor local cuisine, watch hula performances, and learn about the islands' fascinating history as you traverse this Pacific paradise.
2. Royal Caribbean – Mediterranean Cruise: A Luxury Odyssey Through History And Beauty
When it comes to experiencing the pinnacle of luxury aboard Royal Caribbean, its Mediterranean cruise departing from the enchanting city of Barcelona stands out as an unparalleled voyage.
The Thrill Of The Surf Wall
One of the standout features of Royal Caribbean's Mediterranean cruise is the exhilarating onboard surf wall. Whether you're a seasoned surfer or a novice, riding the waves on the ship is an adventure you won't soon forget.
Scenic Beauty And Historical Marvels
The Mediterranean is renowned for its breathtaking scenery and rich historical sites. Royal Caribbean's carefully curated itinerary takes you to some of the most iconic destinations, where you can explore ancient ruins, wander through charming villages, and savor world-class cuisine. From the iconic beauty of the Amalfi Coast to the historical wonders of Athens and Pompeii, each port of call is a journey into the heart of Mediterranean culture.
Santorini: A Gem In The Aegean Sea
Santorini — with its iconic, blue-domed churches, dramatic cliffs, and stunning sunsets — captivates the heart and soul. Stroll through the picturesque streets, sample local wines, and take in the panoramic views that have made Santorini a timeless romantic escape.
3. Holland America – Alaska: Where Adventure And Elegance Meet
Holland America may have a reputation for drawing a more mature crowd, but don't let that deter you from experiencing the sheer magnificence of an Alaska adventure. Their Alaska cruises, including the charming town of Sitka, offer an enchanting blend of natural beauty and cultural enrichment that captivates travelers of all ages.
Thrill-Seeking In Alaska's Wilderness
Alaska is an adventurer's playground. On board, you'll find an array of activities for those seeking an adrenaline rush. In port, there's no shortage of opportunities to connect with the wild heart of Alaska, from guided hikes in lush rainforests to kayaking amidst icebergs.
Enrichment Programs That Spark Curiosity
While you sail through Alaska's pristine waters, you'll have access to a treasure trove of educational experiences. Holland America's enrichment programs offer a deeper understanding of the region's ecology, history, and culture. Engage in enlightening lectures, workshops, and presentations that add layers of meaning to your Alaska journey.
Discovering Sitka's Historical Charms
Sitka, with its rich history and natural beauty, is a port of call that beckons you to explore. Stroll along charming streets lined with historical buildings, visit the impressive St. Michael's Cathedral, and delve into the fascinating history of Russian America. It's a destination where the past comes alive.
Nature And Culture In Harmony
In Alaska, nature and culture coexist harmoniously, creating a unique and enriching experience that transcends generations. Holland America's Alaska cruises bring this blend to life. Immerse yourself in the captivating stories and traditions of the region's Indigenous people and witness the untamed beauty of Alaska's wilderness.
4. Princess Cruises – Alaska's Glacier Bay: A Journey Into Wild Luxury
Among the many lavish voyages offered by Princess Cruises, Alaska's Glacier Bay route — spanning from Vancouver to Ketchikan, Skagway, and Juneau — stands out as an epitome of opulence intertwined with the rugged beauty of the Alaska wilderness. This cruise, known to attract seasoned travelers, promises an adventure where icy landscapes meet the warm embrace of luxury.
Alaska's Unrivaled Natural Wonders
Alaska remains a land of untamed beauty. As you journey through this breathtaking region, you'll be captivated by the towering glaciers, majestic mountains, and abundant wildlife that make Alaska a natural wonder. Princess Cruises ensures you won't miss a moment of this spectacle, offering opportunities to witness whales breaching, eagles soaring, and glaciers calving into the icy waters.
Sustainability As A Core Value
Princess Cruises takes its commitment to sustainability seriously. The cruise line has implemented a range of eco-friendly practices to preserve the pristine environment of Alaska. From shore excursion choices that prioritize conservation to onboard recycling initiatives, passengers can take pride in supporting responsible travel while enjoying the wilderness.
Education Amidst Adventure
The journey through Alaska is not just about awe-inspiring landscapes; it's also a voyage of discovery. Princess Cruises offers a range of educational experiences on board, from naturalist-led talks to cultural presentations. Learn about the unique ecosystems, Indigenous cultures, and rich history of Alaska, enhancing your connection to this captivating land.
Glacier Bay: A Crown Jewel
Glacier Bay is the crown jewel of the route. Princess Cruises ensures that you have ample time to witness the mesmerizing glaciers and ice formations of this UNESCO World Heritage Site. Stand on deck as the ship approaches these colossal ice masses and you'll be left in awe of the sheer power and beauty of nature.
5. Disney Cruise In The Caribbean: Where Luxury Meets Family Magic
While Disney Cruise Lines may be renowned for its family-friendly experiences, there's an often-overlooked aspect that transforms it into a haven of luxury. Set sail on a Disney Cruise to the Caribbean, including a stop at Disney's private island, Castaway Cay. You'll discover that Disney knows how to pamper both adults and children in style.
Family-Friendly Amenities With A Touch Of Class
While Disney Cruise Lines is undoubtedly family-focused, it also boasts a host of family-friendly amenities that cater to every generation. Adults can savor the sophistication of adult-only spaces, children immerse themselves in enchanting activities, and the whole family comes together for unforgettable moments. There's a special kind of nostalgia that comes with Disney Cruise Lines. It's the feeling of reliving cherished childhood memories while creating new ones.
Castaway Cay: A Secluded Paradise
Disney's Castaway Cay is a slice of paradise in the Caribbean. As you step onto this private island, you'll be greeted by pristine beaches, crystal-clear waters, and a tranquil atmosphere. It's a secluded oasis where you can unwind in luxury, whether you choose to bask in the sun or embark on thrilling adventures.