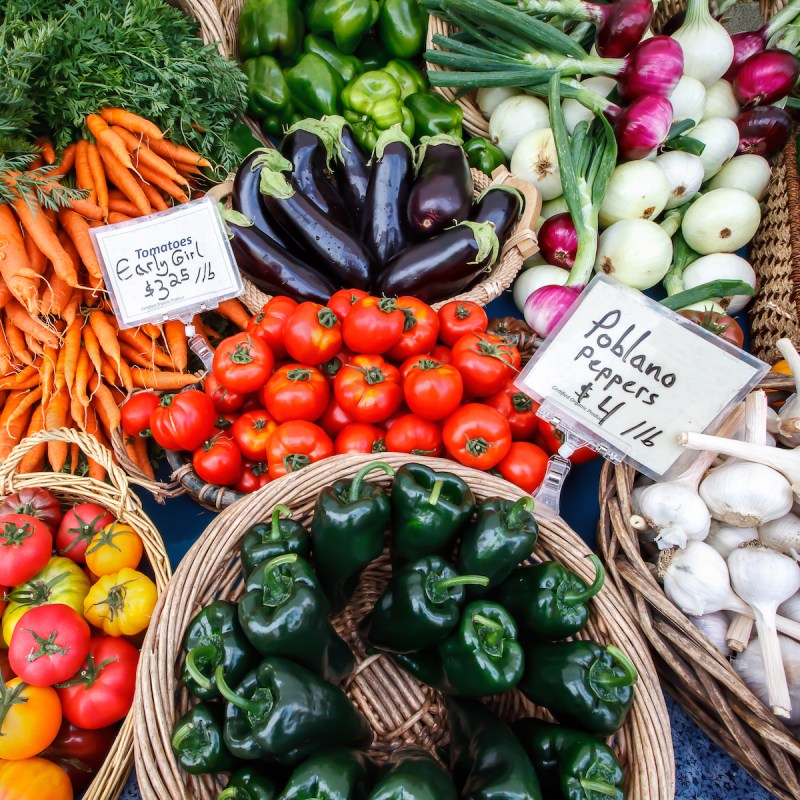 Vegetarian and vegan diets continue to gain popularity.
The challenge for anyone following those diets, however, is that finding meatless options at restaurants and supermarkets can still be difficult. Then again, the good news is that the situation is changing as more establishments begin to offer vegetarian and vegan meals.
Still, the reality is that it's considerably easier to be vegetarian and vegan in some U.S. cities than in others.
Since October 1 is celebrated as World Vegetarian Day and November 1 is World Vegan Day, the staff at personal-finance website WalletHub conducted research to determine the best and least expensive U.S. cities for people following a plant-based diet.
To determine which cities are the most vegetarian and vegan friendly, its staff compared the 100 most populated cities across three key dimensions: Affordability; Diversity, Accessibility & Quality; and Vegetarian Lifestyle, according to 2023's Best Cities for Vegans & Vegetarians. Each of those dimensions was then evaluated using numerous weighted metrics.
So, for instance, each city's affordability was measured by calculating its cost of groceries for vegetarians; availability of affordable, highly-rated restaurants serving vegan and vegetarian options; and the average cost of vegan and vegetarian meals.
Then, the WalletHub staff determined each city's weighted average across all metrics to calculate its overall score.
WalletHub's Key Findings
Interestingly, Irving, Texas, has the highest share of restaurants serving vegetarian options, according to WalletHub. Indeed, nearly 56 percent of its restaurants serve meatless meals.
Meanwhile, Scottsdale, Arizona, has the highest share of restaurants serving vegan options (15 percent), followed by Orlando, Florida.
Finally, San Francisco has the most farmers markets and community-supported agricultural programs per capita, followed by Miami, Florida, and New York City.
Here are the most vegetarian and vegan-friendly cities in the U.S. according to WalletHub.
Portland, Oregon
Los Angeles, California
Orlando, Florida
San Diego, California
Phoenix, Arizona
San Francisco, California
Seattle, Washington
Miami, Florida
Austin, Texas
Oakland, California
How To Become Vegetarian
If you've been thinking about becoming a vegetarian but don't know how to start, Susan Massad, HSD, RD, professor and director of the Didactic Program in Dietetics at Framingham State University, has a few tips.
"A gradual approach generally works best," Massad explains in 2023's Best Cities for Vegans & Vegetarians. "Substitute meat, poultry, and fish entrées with pasta and marinara sauce, vegetarian chili, bean tacos or burritos, or nut butter sandwiches. Vegetable patties can be made with mashed legumes such as lentils, chickpeas, and black beans, or mixed with rolled oats, tofu, or ground flaxseed. They work well as binding agents."
Keep in mind that following a vegetarian or vegan diet means practitioners also need to ensure they get enough of certain essential nutrients, such as vitamin B12 and iron.
"I recommend working with your doctor to have your levels checked and you may consider asking your doctor about taking a supplement as extra insurance," Debbie Fetter, Ph.D., assistant professor at University of California Davis explains. "There are also a lot of plant-based meat options that are designed to mimic the nutrient portfolio found in meat. That could be a useful way of incorporating iron and vitamin B12."
For more about vegetarian and vegan meals, be sure to read our Food and Drink content, including: