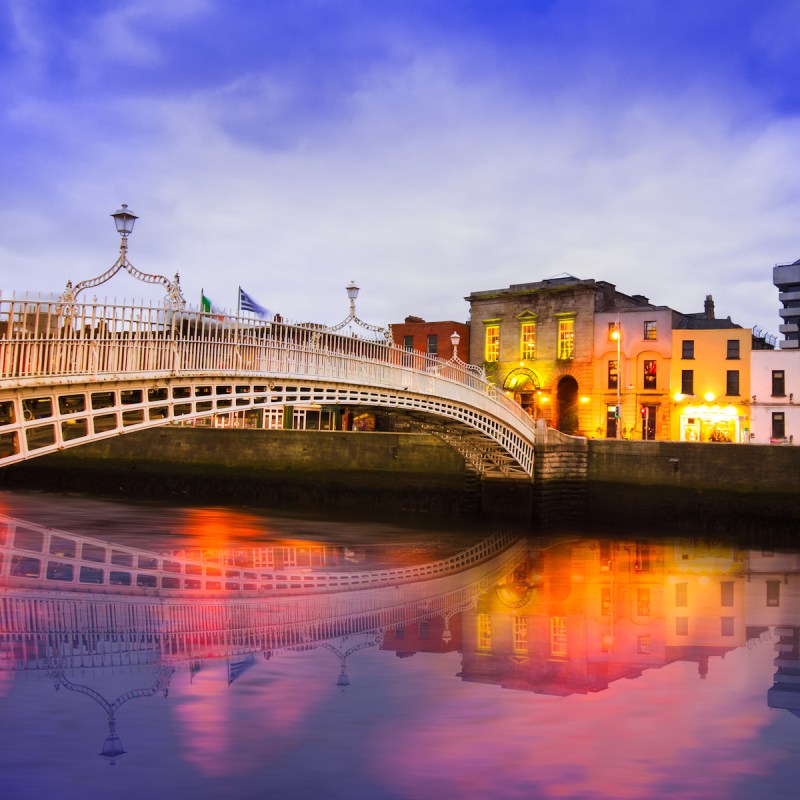 Ireland may generally be one of the safest countries in the world, but Dublin, like other big cities, still has its share of crime.
In fact, the U.S. Embassy in Dublin recently issued a security alert for U.S. citizens traveling there.
"With a number of recent incidents reported in Irish media, the U.S. Embassy in Dublin reminds U.S. citizens to exercise good personal security practices while traveling," the Embassy explains. "Travelers should safeguard valuables, such as credit cards and passports, and refrain from carrying large amounts of cash. The U.S. Embassy Dublin encourages all citizens to be aware of their surroundings, especially when traveling in unfamiliar places, crowded locations, empty streets, or at night."
The security alert was issued just days after Stephen Termini, a U.S. tourist, was kicked and beaten by a group in Dublin on July 19. Termini, who is in "serious [but] stable" condition in a Dublin hospital, has "life changing" injuries, according to The Guardian.
Although Termini has emerged from a coma, doctors don't know if he will lose sight in one eye, according to the Irish Times.
Three teenage boys have been arrested and face charges stemming from the attack.
A Cause For Concern
While Termini's attack is disturbing, it, unfortunately, is not an isolated incident.
Indeed, several other people were also attacked in Dublin last week. One woman was hospitalized after she was assaulted and another man was hospitalized after he was robbed and seriously injured, according to the BBC.
Dublin's Lord Mayor Daithí de Róiste said Dublin is "a safe city in the main" and that some violent incidents always occur in large cities before also admitting that gangs of teenagers are "terrorizing" people on the streets of Dublin, according to the Irish Times.
Taoiseach (Irish Prime Minister) Leo Varadkar said he will meet with Garda (Irish Police) Commissioner Drew Harris to address street crime. He believes part of the problem is that crime increased during the COVID-19 pandemic and remains high.
"We have to fix that because it's a basic entitlement that people should feel safe walking at night in our towns and cities," Varadkar said, the BBC reports. "It will require more gardaí [police officers] and a more visible presence of gardaí on our streets."
How To Stay Safe In Dublin
The U.S. Embassy in Dublin offers several practical tips for U.S. citizens to stay safe while visiting.
First, to help prevent pickpocketing, mugging, and "snatch-and-grab" theft of mobile phones, watches, and jewelry, U.S. citizens should be aware of their environment, and, if possible, avoid walking alone — especially at night, the Embassy explains. They also shouldn't display expensive jewelry and watches or carry large amounts of cash.
It's also important for tourists to not stare at their phones and limit the use of headphones in public so they can pay attention to their surroundings.
Since most reported thefts occur at crowded tourist sites, airports, car rental agencies, major railway stations, or on public buses, trams, and trains, tourists should avoid placing passports, cash, cell phones, or other valuables in the outer pockets of backpacks or purses.
While you're thinking about a trip, be sure to read all our Ireland and Dublin content, including: