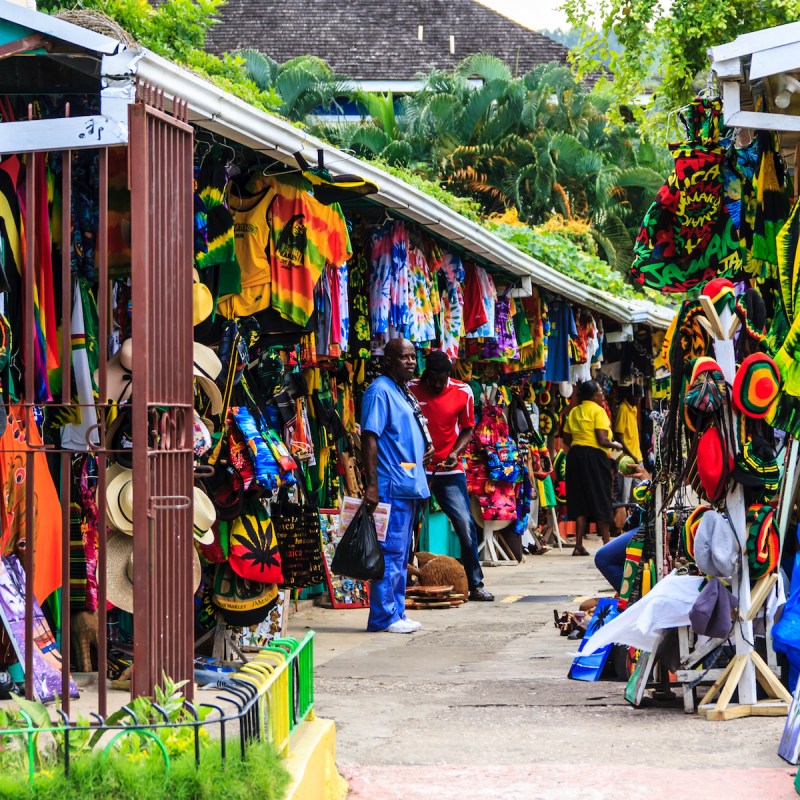 Jamaica is a popular destination for tourists from around the world. After all, it features miles of white sand beaches along with numerous waterfalls and lagoons. Plus, its usually crystal-clear waters also make Jamaica one of the top destinations in the Caribbean for snorkeling.
If you've been thinking about a trip to Jamaica, however, you may want to put those plans on hold.
The U.S. Department of State recently issued a "Level 3: Reconsider Travel" advisory for U.S. citizens planning to travel to Jamaica.
"Reconsider travel to Jamaica due to crime," the State Department explains. "Violent crimes, such as home invasions, armed robberies, sexual assaults, and homicides, are common. Sexual assaults occur frequently, including at all-inclusive resorts."
What Makes The Crime Situation Worse
"The homicide rate reported by the Government of Jamaica has, for several years, been among the highest in the Western Hemisphere," the State Department notes.
While the homicide rate, as well as the number of violent crimes, continues to rise, there is another factor that makes the situation increasingly worse for travelers and their families.
"Local police often do not respond effectively to serious criminal incidents," the State Department continues. "When arrests are made, cases are infrequently prosecuted to a conclusive sentence."
Secondly, families of U.S. citizens who are killed in accidents or homicides in Jamaica frequently wait a year or more for final death certificates to be issued by Jamaican authorities, according to the State Department.
Finally, the State Department also notes that emergency services and hospital care vary throughout Jamaica. Furthermore, "response times and quality of care may vary from U.S. standards," according to the State Department.
Know If You Do Go
If you decide to travel to Jamaica, the State Department offers some important guidance.
First of all, always be aware of your surroundings and "keep a low profile." Secondly, avoid walking or driving at night, taking public buses, and secluded places or situations.
Finally, do not physically resist any robbery attempt, the State Department advises.
STEP
The State Department also recommends enrolling in the Smart Traveler Enrollment Program (STEP).
Enrolling in STEP enables U.S. citizens and nationals traveling and living abroad to register their trip with the nearest U.S. embassy or consulate. That way travelers can receive important information and updates from the embassy about safety conditions in their destination country. Enrolling in STEP also makes it easy for the U.S. Embassy to contact travelers in the event of an emergency, and for family and friends to contact travelers in case of an emergency.
The State Department also recommends preparing a contingency plan for emergency situations, which includes making a note of the telephone number for the U.S. Embassy in Kingston. That number is (876)-702-6000.
Another good idea is to note that the phone number for the State Department's Washington, D.C. office is (888)-407-4747 or (202)-501-4444.
You can find more precautions on the State Department's High-Risk Area Travelers webpage.
Be sure to also read all of our Jamaica content, including: