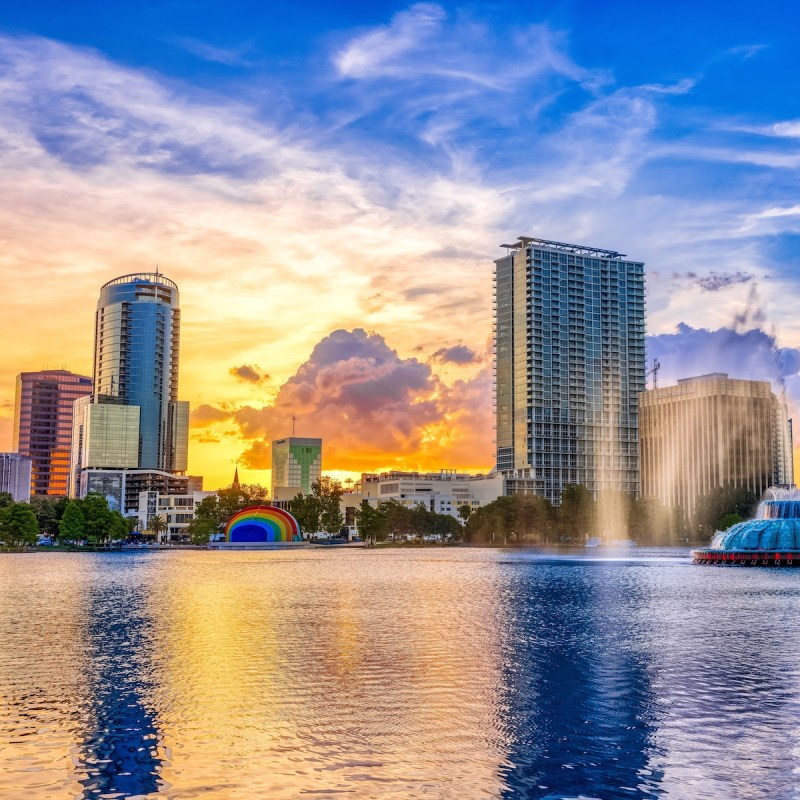 If you're curious about where people will be traveling this summer, or if you just want to know which destinations are popular so you can avoid them, a new report has the information you need to know.
Allianz Partners USA, a travel insurance and assistance company, analyzed more than 1.6 million flight itineraries for travelers who went through the online booking process of airfare and package paths from partners offering Allianz Global Assistance travel insurance. All those itineraries included round-trip flights departing from U.S. airports between this Memorial Day weekend and Labor Day.
The resulting study, Allianz Partners' Top 10 Summer Travel Destinations review, shows that sunny beaches and ocean views are on travelers' minds.
"Claiming their seventh consecutive year atop our summer travel rosters, Orlando, Florida, and Cancún, Mexico, are tried-and-true destinations trusted to deliver some of the most memorable vacations," Daniel Durazo, director of external communications at Allianz Partners USA, said in a statement.
Here's a quick look at the most popular summer destinations according to Allianz Partners USA's research.
Top 10 Domestic Destinations This Summer
Orlando is always a popular destination, regardless of the season. For one thing, it's a jumping-off point for visiting world-famous theme parks such as Walt Disney World. Then again, it's also close to numerous other attractions, including the John F. Kennedy Space Center.
Top 10 International Destinations This Summer
It's no surprise that sunny Cancún continues to top the list of popular international destinations. While Cancún is known for white-sand beaches, turquoise waters, and numerous bars and restaurants, people who are adventurous can also explore the area's nearby jungles and mangrove forests.
Oceanfront beaches also figure prominently as key attractions at many of the other most popular international destinations this summer. The lone exception, however, is London, England.
Here are the top 10 international destinations:
Cancún, Mexico
San Jose del Cabo, Mexico
Punta Cana, Dominican Republic
Oranjestad, Aruba
Montego Bay, Jamaica
Nassau, Bahamas
Puerto Vallarta, Mexico
London, England
Providenciales, Turks & Caicos
Charlotte Amalie, U.S. Virgin Islands
Since they are the most popular destinations this summer, be sure to read all of our Orlando and Cancun content, including: