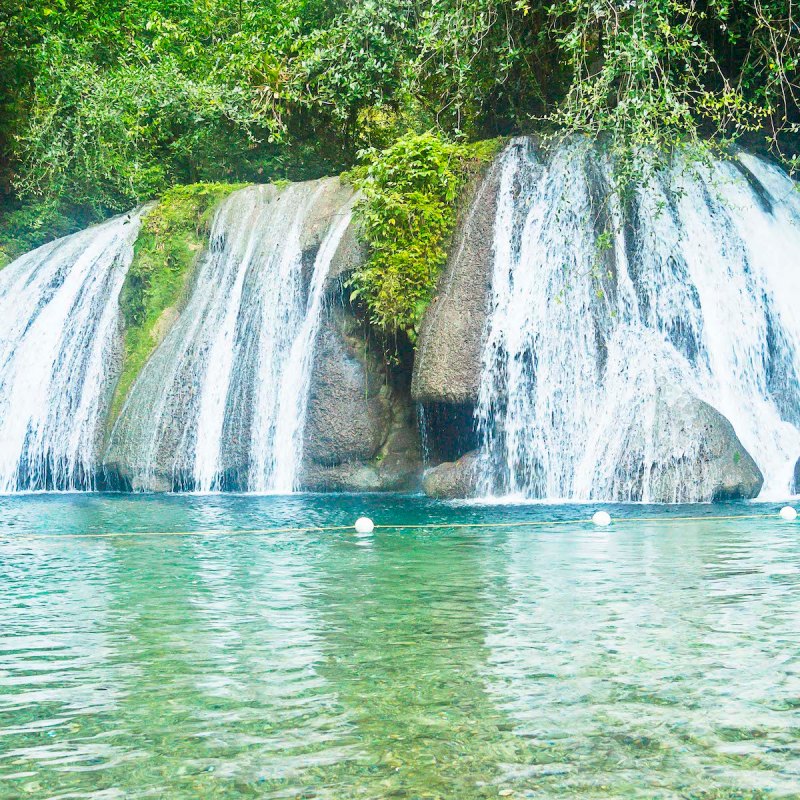 Tourism in Jamaica has been booming ever since the island country removed its pandemic travel restrictions.
Indeed, the number of tourists traveling to Jamaica climbed nearly 100 percent in the first 3 months of this year. That surge in visitors, combined with airport staffing shortages, created long lines and wait times at Sangster International Airport in Montego Bay — the country's main airport.
"For the January to March 2023 period, it is estimated that Jamaica welcomed 1.18 million visitors, which represents growth of 94.4 percent when compared to the same period in 2022," said Edmund Bartlett, Jamaica's minister of tourism, according to Breaking Travel News. "It was the biggest and best winter season Jamaica has ever had in the history of tourism."
Sangster Airport, however, struggled to accommodate the notable influx of travelers.
"The [post-pandemic] recovery has been stronger than anticipated and everybody all over the world is having difficulty with their airports because many of the workers have not come back," Bartlett said, according to the Associated Press.
While it won't immediately solve the problem, the government plans to spend more on technology improvements at the airport while also working to decrease the amount of manual paperwork, Bartlett continues. That initiative includes ending the requirement for all visitors to fill out an entry form upon arriving in Jamaica.
Addressing The Growing Number Of Tourists
Minister Bartlett recently told Jamaica's Parliament that arrivals for 2022 were up by 117 percent when Jamaica welcomed 3.3 million visitors, Breaking Travel News reports.
The Tourism Ministry has plans to draw even more visitors, and consequently increase Jamaica's earnings from those tourists. Specifically, its plans call for drawing 5 million visitors annually by 2025, the Associated Press notes.
Since most tourists use Sangster, Jamaica's $70 million modernization and expansion project already underway at the airport becomes even more important, Prime Minister Andrew Holness explains.
The project includes lengthening the runway, which is expected to be completed in June. Other improvements include expanding the immigration hall and departure lounge, and putting at least 60 self-service kiosks in the airport's check-in area to streamline check-in and reduce passenger processing and waiting times.
"The project will make Jamaica more attractive and make Jamaica more competitive with other countries in the region that have also invested heavily in improving their infrastructure," Holness said.
Not Quite Ready For "Digital Nomads"
If you're able to work from home, regardless of where home is, Jamaica's not quite ready for you, Bartlett explains. That may soon change, however.
"The essence of it, of course, is the building out of the infrastructure that will enable us to tap into this new demographic because digital nomads are characterized by the need for technology, and the 'Internet of Things' will play a great role in their ability to stay in destinations like Jamaica for extended periods," Bartlett told the Jamaica Observer. "What is required for them is high-quality accommodations."
Then again, an eight-story luxury condominium complex being built on the historic Racquet Club property in Montego Bay may help address that issue. The complex, a $1.5-billion project, is being developed by Jamaican real estate development firm Boria Limited.
"The low-density condominium mixed-use development, wrapped in the modern technology and conveniences of the 21st century, is the kind of statement that we want to have made about the new product offering of Destination Jamaica," Bartlett said in a statement.
While you're thinking about it, be sure to read all of our Jamaica content, including: