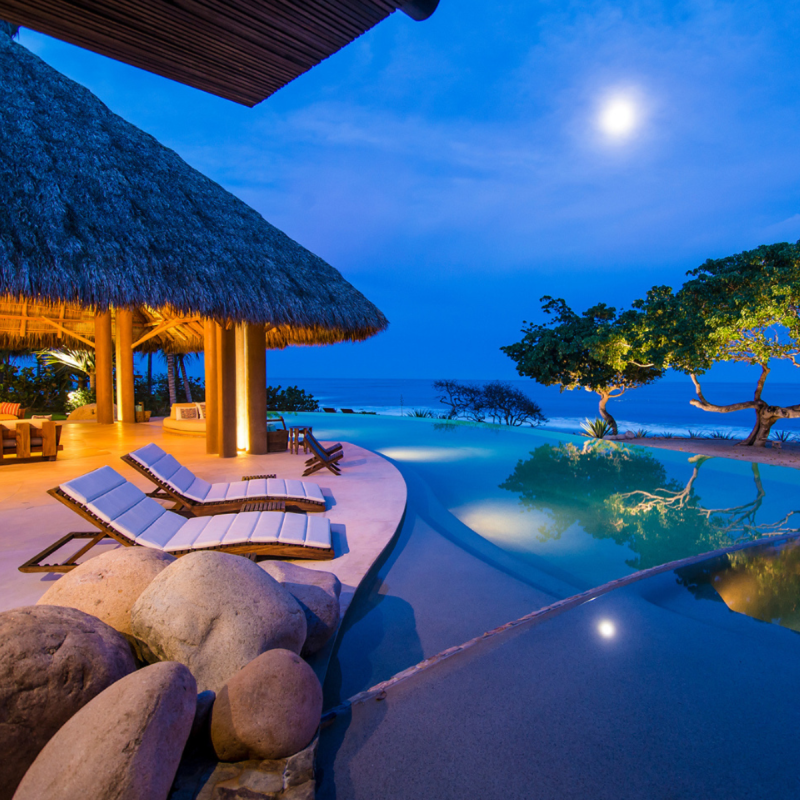 You can get two free airline tickets when you book a stay with Villas of Distinction. You can handpick one of the destinations around the world and save the cost of your flights with any airline.
"It is no secret that airline prices have increased and it's also no secret that we strive to provide our guests with the most value on their villa vacation," said Steve Lassman, vice president of villa product & agency relations for Villas of Distinction. "We don't want airfare to stop anyone from enjoying their luxury villa experience."
For a limited time, those who make a reservation valued at $50,000 or more, from now through March 26, 2023, for travel now through December 31, 2024, will get two free airline tickets.
Villas Of Distinction Promotion
The Villas of Distinction promotion is valid for new bookings only. You'll receive up to a $1,000 reimbursement for flights when you present a flight receipt. You must book a minimum $50,000 villa to apply, which does not include additional services or fees. The airline credit will be applied to your booking once your villa is paid in full and a check will be sent to you within 15 business days of submitting your flight documentation.
The Villas of Distinction promotion is combinable with other offers including up to 25 percent off Grand Cayman villas and free nights in the British Virgin Islands, St. Martin, and South Carolina.
Villas Of Distinction
Villas of Distinction is an award-winning, full-service experience creator with villas in more than 52 destinations around the world including the United States, Canada, the Caribbean, Mexico, Europe, Central America, Africa, Asia, and South Pacific. There are more than 2,500 exclusive escapes including everything from a European vacation at a charming Tuscan farmhouse, to a Caribbean beach vacation, or a glamorous city apartment in the Big Apple to a mountain retreat in Colorado.
Villas of Distinction offers a five-star experience with amenities such as private pools, home theaters, in-villa game rooms, and fitness centers as well as personalized concierge services from the time you select your villa until the time you arrive.
To read other articles about unique luxury resort experiences, check out: