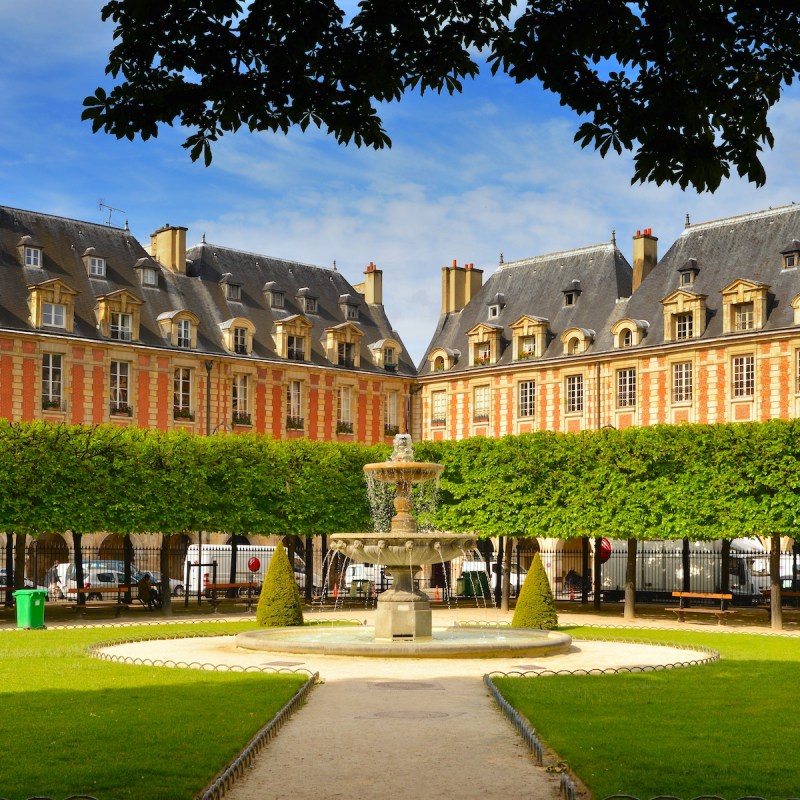 There is no doubt that walking tours are one of the best ways to explore a city, especially Paris, the home of the flâneur. Whether you have visited before, or you are simply looking for something a little different from the typical historic sightseeing tours, Paris offers some interesting alternatives.
Especially when it comes to multifaceted cities such as Paris, there are so many aspects to see and learn about that you will come away much richer in memories and impressions if you ignore the stereotypical sights for a day or two and instead walk around with a local and learn about something completely different.
Here is a selection of superb walking tours, guided by locals, and tapping into various interests. Be they fashion, literature, or history. In no particular order, but with excellent options, I am sure there is something for all interests.
1. Luxury Vintage Fashion Tours
For Fashionistas Who Like A Bargain
Kasia Dietz is a New Yorker who has called Paris home for many years, and as a handbag designer working in Paris, knows the ins and outs of the buzzing Parisian fashion scene. Apart from luxury fashion and designer walking tours, she also does one that appeals very much to me: A Luxury Vintage Tour. If you are a fashionista, or simply love classy clothes, there is nothing better than the luxury label boutiques of Paris.
However, who can afford a brand-new Chanel jacket or bag, or, sometimes more to the point, who necessarily likes the current season's offerings? Enter Kasia with her address book of vintage resale outlets where you can snag a designer bargain or two, at affordable — or at least less eye-watering — prices. She will tell you the history of the labels, the current fashion gossip, and a bit of history and insider knowledge of her adopted home along the way. She can also tailor your tour to your interests.
Pro Tip: Ask Kasia about her Bespoke Beauty Tour and learn more about famous perfume houses such as Guerlain and Fragonard in Paris and the sought-after French beauty brands found in Parisian pharmacies.
2. Entrée To Black Paris Tour
As in the rest of the world, the history of Paris is intertwined with black history and culture, but most visitors are simply not aware of the details, and where to find out more. Enter Dr. Monique Y. Wells, originally from Texas but a nearly 30-year resident of Paris, and founder of Entrée to Black. She leads walking groups through parts of Paris, such as the lovely Luxembourg Gardens, detailing some of the black history centered in the area, from Alexandre Dumas, author of the Count of Monte Cristo and The Three Musketeers, whom many do not know to be of mixed race, and Josephine Baker, the first Black woman inducted into the Pantheon.
Pro Tip: Is one of Paris' scenic cemeteries on your to-do list? Entrée to Black also does tours around Pere Lachaise Cemetery, looking at the graves of famous black creatives.
3. Literary Walks With An Author
John Baxter, an Australian expat and author of countless books about his adopted city, has called Paris home for more than 25 years. He has not only made a niche for himself writing books about what he loves best: Walking around Paris, discovering its history and quirkiness, but he also shares his insights on walking tours around his quartier, the 6th arrondissement. The 6th is known as the literary quarter where greats such as Hemingway, the Fitzgeralds, and many others lived, worked, and met. Baxter not only offers various literary tours including one following in Hemingway's footsteps and another digging deeper into the literary and philosophical world of the Left Bank after the occupation but also brings the small groups back to his lovely apartment in the house where Sylvia Beach, who founded the original Shakespeare & Company bookstore in Paris, lived.
Pro Tip: Do you have a book in you that is trying to get out? There is nothing like being inspired by Paris and its long literary history. Baxter also does writing workshops and can help you along.
4. Illuminations Tour
For Christmastime
Paris at Christmastime is simply magical. From the always fabulous decorations in the various department stores, such as the iconic escalators of the Bon Marche or the gigantic Christmas tree in the Galeries Lafayette, to the shop windows of great names, such as Cartier and Louis Vuitton. But decorations are nothing without twinkle lights, which make Christmas, well, Christmas. Enter April in Paris, who does the wonderful Illuminations Tour at Christmas. Marvel at the windows of the department stores, check out the trees on Place Vendome, and be enchanted along Avenue Montaigne. Avenue Montaigne is my favorite street in Paris at Christmas. Add a Seine cruise and a stop at the Christmas Market for a vin chaud, a mulled wine, and experience Paris at its best. At Christmas, at least.
Pro Tip: This walking tour is four hours long — including the vin chaud stop and the cruise – but it does cover a fair bit of ground, so wear comfy shoes. If it is not too cold, remember, this is Paris. There are not only vin chaud stalls at the Christmas market but also always a champagne tent and a glass of bubbles lends itself very much to the season.
5. The Flea Market Tour
For Unique Souvenirs
Going to the Parisian flea and antique markets is, or at least should be, on everybody's to-do list. There is so much to see, beautiful pieces to find, and hopefully, a few bargains to be had, making for great souvenirs, which can grace your home forever. It can also be daunting. The markets at Saint-Ouen in the north of Paris are sprawling with many different sectors and a warren of alleyways. Where to best look for what? Then there is the language. While many vendors speak English, it can be worrying that you might not be getting the best deal possible, if your French is not fluent. Why not book yourself a bespoke tour with an American, but fluent-in-French interior designer, who can advise on the quality of pieces and then even help you haggle for the best price?
Atelier Tours offers small group or private walking tours at the flea market with stops for coffee along the way.
Pro Tip: For another more eclectic and more flea than antique market, try the weekend market at the Porte de Vanves. Take the metro line 13 from an inner city stop such as Champs Elysees Clémenceau to Porte de Vanves and walk down a few yards to Avenue Marc Sangnier. The stalls stretch out from there and you can spend hours browsing. I prefer it to the larger but more famous flea market.
6. Art Nouveau Walking Tour
For Glimpses Of The Belle Epoque Style
When you think of Paris and some of the most iconic sights of the city, the green, organic swirls of the metro stations spring to mind almost immediately. Designed by Hector Guimard, they are as stunning today as they were more than 100 years ago. However, few visitors to Paris know that there are more gems by this architect to be seen in the city, such as the beautiful residential building Castel Beranger. This Art Nouveau Walking Tour will take you through the lovely 16th arrondissement, looking at metro stations, buildings, and many examples of what the French call the Belle Epoque, the beautiful era.
Pro Tip: While you are looking at Castel Beranger, stop for a coffee – or a cocktail — at the cute little Café Cravan, a beautiful example of Hector Guimard's work. If you happen to be there on Wednesday or Saturday mornings, don't miss the Marche President Wilson, which is always brimming with colorful fresh produce.
7. Jewish History Of The Marais Tour
Tour Oldest Synagogue In Paris
The Marais is probably the most visited district of Paris, after Montmartre. The little lanes filled with individual boutiques, cafés, and restaurants are dotted with grand museums, such as the wonderful Carnavalet and Musee Picasso. There are squares such as the Place des Vosges, and the secluded Anne Frank Garden. Historically, the Jewish Quarter of Paris, the Marais is brimming with Jewish history that is so much part of the city, yet often overlooked.
The Jewish History Tour is a three-hour walking tour introducing you to the oldest synagogue in Paris, important sights, and memorials, all the while telling you individual stories of the people in the quartier.
Pro Tip: You stop for lunch at L'As du Falafel. Undoubtedly the best place in Paris for falafel, but also the most popular, and as such very busy. If you are going for a private tour, you could instead of sitting down, opt for takeout and sit down in the hidden-away Jardin du Rosiers Joseph Migneret, just steps away.
For more information on traveling to Paris, check out these articles: