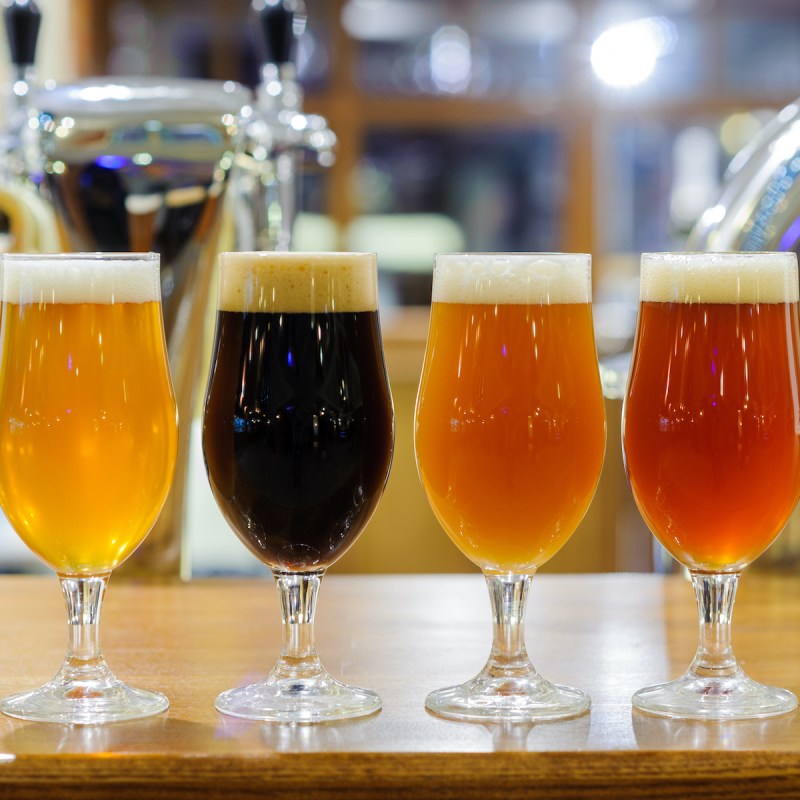 Marriott is looking for one special person who has a taste for beer and a desire to travel.
The company's Four Points by Sheraton brand is currently taking applications for its "chief brew officer," or CBO, an honorary position that comes with a list of perks and what the company has labeled a "beercation."
The winner, along with a guest, will begin the assignment at the Orlando Beer Festival on November 12, then head to two additional cities to explore beer-focused activities.
The contest is meant to highlight Four Points by Sheraton's use of local craft beers on tap at its hotels across the globe.
"We are excited to launch this special experience for our CBO to discover the universal connectors that are travel and great beer," Diane Mayer, a vice president with the company, said in a release.
Mayer said the contest is allowing the company to "celebrate our newest hotels in beloved beer destinations and the lucky winner will get to travel the country while honing their beer-tasting skills."
It begins in Orlando, where the CBO will be asked to pick their favorite brewery at the festival to earn the Four Points stamp of approval.
The winner will then jet off to two destinations of their choosing from a list that includes Boston, Seattle, Chicago, and Charlotte — among others. They will visit local breweries and experience the local craft beers on tap at the hotel.
The CBO will also be awarded a Level Two Cicerone Certification training course to learn more about beer quality and identity by taste, giving a little credibility to their honorary title.
"The Four Points Best Brews program transcends oceans, borders, and languages, allowing guests to kick back, relax, and immerse themselves in each destination by enjoying a cold pint on tap from a local brewery," Mayer said.
The winner will receive VIP tickets to the Orlando Beer Festival and a 3-day, two-night stay at the Four Points by Sheraton Orlando International Drive. They will also get 4-day, three-night stays at two additional properties, as well as round-trip airfare and ground transportation at each location.
The winner must be 21 years or older and must enter by October 18 at a special website where they can share why they deserve the title. Creativity will play a big role in deciding the winner.
For our most recent travel news, check out these articles: