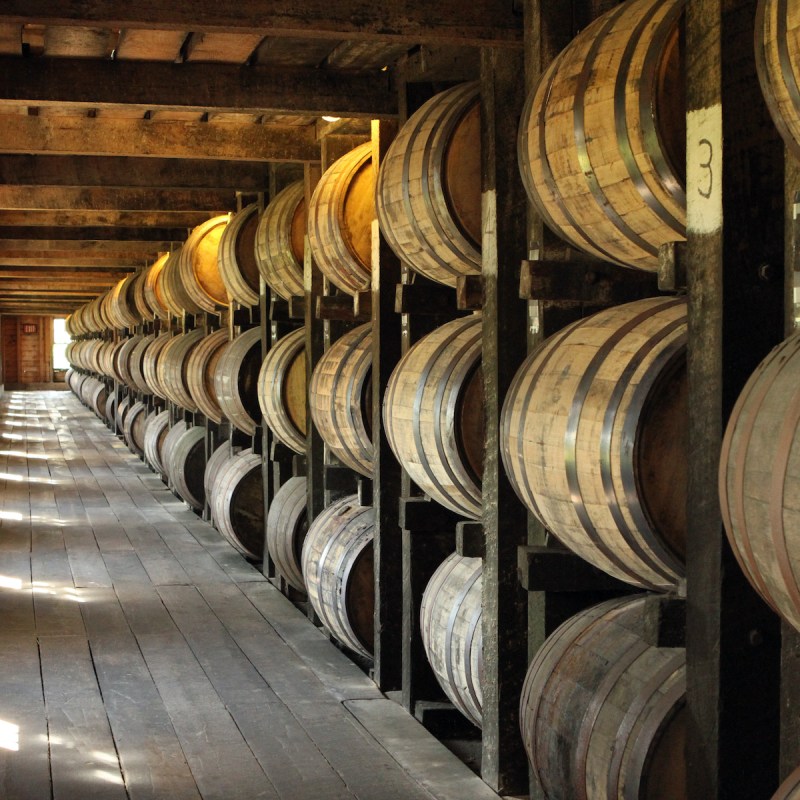 Kentucky is a mecca of sorts for bourbon lovers. After all, nearly all of the world's bourbon is distilled there in 42 distilleries spread out along what's officially known as the Kentucky Bourbon Trail.
To say the Kentucky Bourbon Trail is a popular tourist attraction is an understatement. Indeed, 2022 is expected to set a new record for visits to distilleries, breaking the previous record, which was set in 2019 when 1.7 million people traveled from around the world to visit distilleries, according to the Kentucky Distillers' Association.
The problem, however, is that the record-setting number of visitors is putting a strain on bourbon distilleries. To help ease that congestion, many of the distilleries are now asking people to book their tours well in advance.
To help with that effort, the Kentucky Distillers' Association has launched an advertising and social media campaign known as "Book Now, Bourbon Later" to "increase awareness of the need for visitors to plan their distillery experiences ahead of time to ensure they get the most out of their visit," the association explains.
"The last thing we want is for any bourbon fan to miss out on the experience they want," Mandy Ryan, Kentucky Bourbon Trail experiences director, said. "Since most of our larger brands cannot accommodate walk-in visitors, reservations are the key to a successful Kentucky bourbon adventure."
All About Bourbon
For a whiskey to be classified as a bourbon, it must be made with a minimum of 51 percent corn, then aged in new, charred oak containers, the Kentucky Distillers' Association explains. It then must be stored at no more than 125 proof and bottled at no less than 80 proof.
Amazingly, there are now almost 11 million barrels of bourbon aging in Kentucky.
To put bourbon's popularity in perspective, sales of the spirit pump $9 billion into Kentucky's economy each year. What's more, bourbon distilleries employ more than 22,500 people, with a combined payroll of more than $1.2 billion annually, the association explains.
How To Plan A Trip Along The Kentucky Bourbon Trail
The good news for bourbon lovers is that there are 42 distilleries they can visit in Kentucky!
Plus, there's no right or wrong way to experience the Kentucky Bourbon Trail — you can start or stop anywhere on the route. Furthermore, you can take time to explore as much of Kentucky as you want along the way.
However, there is an official Kentucky Bourbon Trail Welcome Center in the Frazier History Museum in Louisville.
If you are interested in visiting the Kentucky Bourbon Trail, you can find a map here and you can find numerous trip-planning tools here.
For example, you can learn more about individual distilleries here and learn how to plan a route here.
You can even learn how to combine your tour of distilleries with other interests, such as outdoor activities, enjoy bourbon-related classes and workshops, and even learn about hotels and restaurants along the journey here.
Now that you're thinking about a road trip, be sure to read all of our Kentucky content, including: