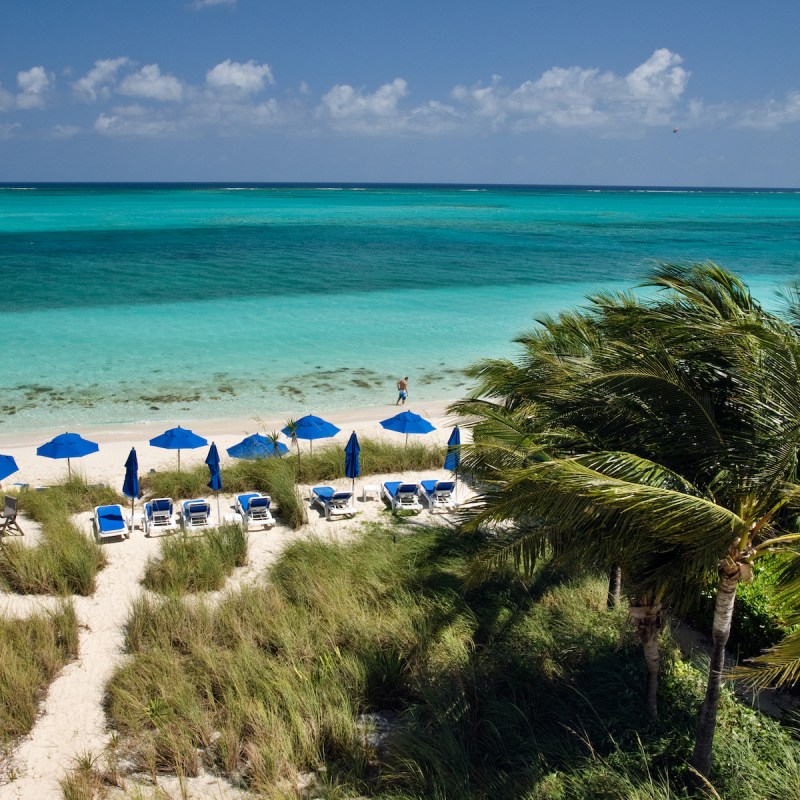 Reducing your carbon footprint while relaxing in paradise. It's now possible at one resort in Turks and Caicos.
Carbon Footprint Calculator
The Ocean Club Resorts on Grace Bay Beach is launching a new carbon footprint calculator as part of a program called Travel with IMPACT. In conjunction with the group Wayaj, the all-suite resort says the tool will allow travelers to calculate their trip's carbon footprint. They can then offset that footprint through various projects including coral reef protection, cleaning up the beach, and environmental education.
"Our team has long stood committed to exploring eco-friendly practices that are both innovative and add value to the overall guest experience," said Ocean Club Resorts Managing Director, Wilbert Mason. "Guests will now have the opportunity to easily support sustainability initiatives for the betterment of the global community."
How It Works
When guests book a stay at the Ocean Club Resorts, they enter details of the trip into the calculator, like the number of guests, number of nights, and transportation. The calculator will then provide numerous volunteer project ideas based on the carbon footprint generated for that particular stay. There's also an option to make a monetary donation to environmental groups to help with research and education.
Green Global Certified
Ocean Club Resorts is the first resort in Turks & Caicos to receive Green Global Certification. To achieve this high certification, the resort has to exemplify sustainable practices and initiatives. Ocean Club Resorts buys locally as much as possible, uses eco-friendly products, implements waste reduction practices, and complies with initiatives for environmental beautification and preservation.
About Ocean Club Resorts
Ocean Club Resorts operate two properties along sought-after Grace Bay in Turks & Caicos: Ocean Club and Ocean Club West. Both properties consist of only suites and guests can play and dine at each resort, regardless of which one they stay at. The resorts offer spa services, multiple dining options, and numerous water activities. Ocean Club Resorts is the winner of numerous travel awards, including one of the top hotels in the Caribbean and top family hotels.
About Wayaj
Wayaj is a global organization that aims to reduce carbon footprints within the hospitality industry. It partners with hotels and travel operators to educate them on sustainable options and helps implement ideas. Wayaj is a leader in sustainability by creating the carbon footprint calculator, as well as other rating and certification programs.
See what locations topped our list of favorite beaches in Turks & Caicos, plus check out the best places to eat and play while you're there!