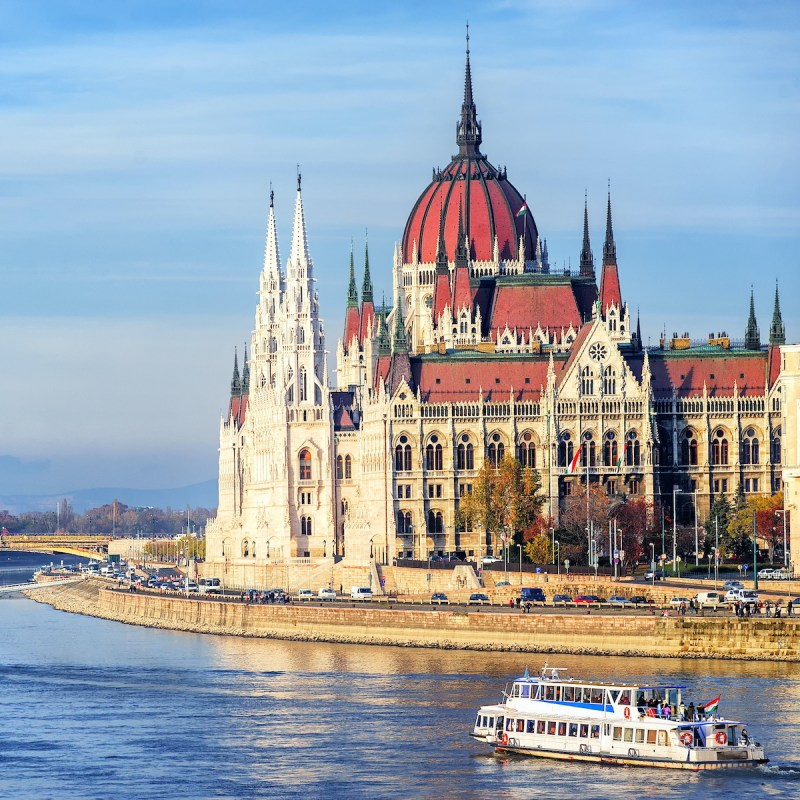 We love Europe all day, every day, but this fall is shaping up as the perfect time to head to the continent to explore. The weather is cooler, there are far fewer crowds, and there's the power of the dollar! For the first time in years, the euro and the U.S. dollar are close to equal, so you'll get much more vacation bang for your buck.
What's more, many leading travel companies are offering deep discounts in Europe right now. It all adds up to big savings, and big opportunities to check off more amazing destinations from your bucket list.
Great Deals On Accommodations
From budget digs to luxe suites with insider surprises and experiences included, there are some terrific places to stay at reduced rates across Europe through the fall.
First, we had some great luck recently booking lovely and budget-friendly accommodations in Italy and Croatia on home-share sites. There are definitely deals to be had.
At Virgin Hotel locations in Glasgow and Edinburgh, if you book two, three, or more nights you can take 20 percent off your total rate. Marriott's got you covered if you're headed across the pond for a family adventure. Select locations across Europe are offering 50 percent off your second room if it's occupied by children 16 and under.
Finally, for a boutique, bespoke experience: champagne lovers take note. The magic of harvest season in France comes alive at the Royal Champagne Hotel & Spa. The property's special harvest package allows guests to learn all about, and of course sample, the best bubbly of the region. You'll get cellar access to Leclerc Briant in Epernay for a special behind-the-scenes tour. Back at the hotel, guests can recharge at the property's sumptuous spa, or take advantage of the dedicated Champagne Concierge. Yes, please!
It's The Perfect Time To Cruise
For many of us, the best — and certainly most relaxing — way to see Europe is from the water. The continent's rivers and seas make excellent cruise itineraries, and some of the best luxe lines have great deals going right now.
Uniworld's Friends and Family sale offers two passengers for one fare pricing across 20 of its all-inclusive European river routes. It's one of the line's best-ever sales. AmaWaterways is celebrating its 20th anniversary and it benefits your budget: on select European cruises, you can choose between 20 percent off your fare or free economy airfare from the U.S. and Canada. Holland America is currently offering a Book Early & Save deal for guests reserving a 2022 or 2023 cruise departure. For a seven-day cruise, guests can expect a booking value of more than $900 per person!
Viking is also running various promotions in Europe, including its Danube Waltz itinerary (Passau to Budapest) and Paris to the Swiss Alps. This deal also includes discounted airfare starting at $599.
Don't delay the chance to stretch your dollar onboard a fabulous ship: all of these cruising deals expire on September 30th.
Tremendous Values On Tours
Tour operators are also offering great deals, with packages allowing you to see more, for less money!
Trafalgar's 10-day European Traveler trip takes travelers from London to Rome with stops in Paris, Lucerne, Venice, and Florence. Booking now saves you $300. You'll have the chance to connect with locals, get a first-hand look at the craft of glass-blowing, and discover the vineyards of Burgundy all in one itinerary!
Another tour operator, Explore Worldwide, is offering bucket-list tours at budget pricing. One standout: a small-group 8-day walking tour of southern Corfu. It will take you down historic roads, beautiful beaches, and through historic villages on the famed Greek island. The experience is priced from just $890.
Finally, Perillo Tours has specialized in planning trips to Italy since 1945. The company's 10-day Vesuvius tour includes Rome, Pompeii, Capri, Sorrento, Florence, and Venice — and is a great way to see many of the country's highlights in a single, incredible trip. Prices start at $3295 through the end of the year.
Pro Tip: Plan ahead. Calculate how much cash you'll want on hand, then call your local bank. They'll likely offer you a better rate than an airport exchange service and you'll skip the pricey ATM fees.
For more travel news, check out these articles: