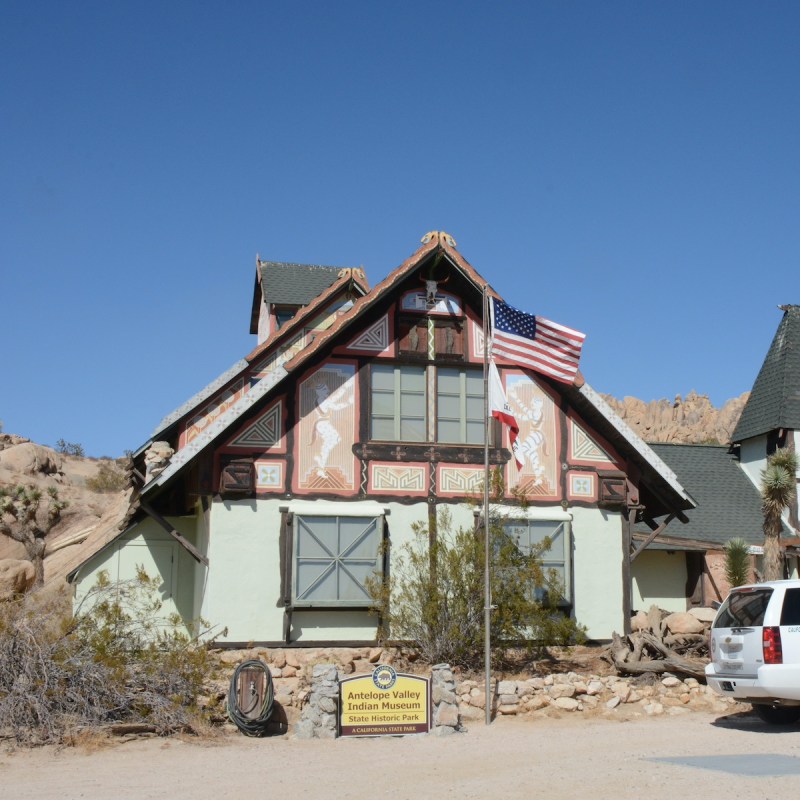 Lancaster, California, is a community of about 170,000 residents. It lies roughly an hour north of the city of Los Angeles. Highlights in its rich history include the nearby discoveries of borax in 1872, gold in 1898, and the area's eminent aviation industry.
There are a couple of conflicting stories about how Lancaster got its name, but both agree that the Southern Pacific Railroad played a central part in the city's growth. Lancaster was incorporated as a city in 1977.
Since then, Lancaster has become internationally known for its colorful wildflower displays at the Antelope Valley California Poppy Reserve and for the annual California Poppy Festival. The city created a buzz when BYD Motors chose Lancaster as the site for its North American electric bus manufacturing plant. The facility is now the largest battery-electric bus manufacturing plant in North America.
With that as a background, let's explore some things to do in the historic city of Lancaster, California, starting from the city center and working our way outward.
1. Discover The BLVD
You'll find The BLVD in the heart of the city. Along its mile-long corridor are shops, restaurants, theaters, and museums. On Thursdays from April through October, you can find and buy local produce at the farmers market. There is a reduced speed limit to encourage more pedestrian traffic in the area. With all there is to see and do, the whole family can easily spend a whole day on The BLVD.
2. Stroll Along The Aerospace Walk Of Honor
The Aerospace Walk of Honor was established in 1990 to recognize test pilots who distinguished themselves in their contributions to aviation. The program ended in 2009 when the 100th honoree was inducted. Chuck Yeager, William J. "Pete" Knight, and Joe Engle are among those venerated.
Begin at Boeing Plaza, where an F-4 Phantom II is mounted above you on a pedestal. Continue walking west along Lancaster Blvd. See if you can spot the plaques, statues, murals, and monuments as you walk the Walk.
3. Take In A Performance At The Lancaster Performing Arts Center
The Lancaster Performing Arts Center, which the locals refer to as LPAC (pronounced "L Pack"), celebrated its 30th season in 2021. It is a beautiful and intimate venue. A seemingly endless collection of local, national, and international talent has graced LPAC's stage. Musical groups, ballet troupes, comedians, acrobats, and more have performed at LPAC. The center holds an Arts for Youth program and hosts many of the Cedar Street Theatre productions.
Right next door is Zelda's 750 West. Serving up light meals, a full bar, and desserts, Zelda's aims to "create an entire evening out for Lancaster Performing Arts Center patrons." They have a series of musical events of their own when LPAC is dark. Check their website for dates and performers.
4. Enjoy Local Beer At Bravery Brewing Company
Bravery Brewing Co. just celebrated 10 years in business. Like most businesses, they were hit hard by the pandemic. But instead of folding, the micro-brewery upped the ante and added in-house pizza to their offering. They have a hit with their pizza, as attested to by many, including KFI's Gary and Shannon, who do occasional live broadcasts from Bravery.
Bravery has a wide selection of unique and consistently good in-house brews. One of their beers, The Gunny, is named after co-founder R. Lee Ermey. You may know him as Gunnery Sergeant Hartman, the tougher-than-nails drill instructor from Full Metal Jacket.
Having your pizza and beer inside is nice, but enjoying them out on the patio is even nicer. On occasion, they will have live music. They also have a tasting room. Not a beer fan? Bravery serves local wines, too.
Pro Tip: The Gunny is classified as a strong ale. A word to the wise: Take their word for it.
5. Enjoy Local Wine At Antelope Valley Winery
The climate in Antelope Valley is surprisingly conducive to growing grapes. You may see a few vineyards as you drive through the area. Stop in at Antelope Valley Winery and sample some of the wines produced by these vineyards. It is a small winery, so you could very well have the whole place almost to yourself if you come on the right day. Nearly all of the wines are produced locally. Be sure to pick up a bottle of their Runway White.
Pro Tip: If available, try the chocolate and wine pairing.
6. Spend A Day At The Antelope Valley Fair And Alfalfa Festival
The Antelope Valley Fair and Alfalfa Festival, or AV Fair for short, is usually held from late summer to early fall. The theme changes each year. This year's theme is "What a Ride!" and will be held from September 23 through October 2. This highly anticipated annual event features carnival rides, art and agricultural events, livestock, motocross, musical and cultural performances, monster truck rallies, a demolition derby, and, of course, fair food. The fair's roots go way back to 1895.
When the AV Fair is not in session, the venue serves as an events center, hosting all types of events year-round such as bridal shows, concerts, conventions, livestock shows, and rodeos.
Pro Tip: Buy your AV Fair tickets early and save on admission and parking.
7. Get In The Groove On The Musical Road
Even the streets of Lancaster groove. Case in point: The Musical Road. Released in 2008, The Musical Road is the first such attraction built in the U.S. It plays music when you drive over it. Overcoming a temporary dead end, The Musical Road has become quite popular. The road's fame has now spread internationally through features in print and television.
If you drive out there, signs will alert you when the musical road begins. Pitch may differ based on tire and vehicle size, but you can definitely hear the song. Can you name that tune? (Spoiler alert: The link contains info about the road and reveals the name of the song playing as you drive over it.) The musical section of the road is very short. To make sure you do not miss it, when you exit State Route 14 (SR 14), head west on Ave G. Get in the far left lane and drive at 55 mph (that's the speed limit).
Pro Tip: Because this is a very short attraction (less than 30 seconds), it is recommended to combine a trip on this road with the activity immediately above. Or, make it a fun detour if you're just passing through Lancaster.
8. Visit the Antelope Valley Indian Museum State Historic Park
Tucked away out in the middle of the desert, you'll find the Antelope Valley Indian Museum State Historic Park. It was built in the 1920s and was constructed on, around, and between boulders of a bluff. Belying its size, the museum houses a huge collection of over 7,500 Native American artifacts. Admission is $3, but kids 12 and under are free. The museum is open Saturdays and Sundays from 11 a.m. to 4 p.m.
Pro Tip: The annual American Indian Celebration is held in October. It is a popular, well-attended event, and probably the best time to learn about the museum and its collection of artifacts.
9. Explore Saddleback Butte State Park
Saddleback Butte State Park sits on a butte, offering great views of the valley below. On clear days, which the Antelope Valley has many of, the views are seemingly endless.
Saddleback Butte has a picnic area and a campground. Hiking and equestrian trails allow you to see more of the area from the higher elevations. Be advised the trails are dirt. Make sure to wear appropriate hiking or riding gear.
Pro Tip: The weather can get extreme, and there is not much protection from the elements. Summer temperatures easily top 100 degrees. Evening temperatures in winter frequently drop below freezing. Dress in layers and bring water if you plan to explore beyond the campground or picnic areas.
These are just a few of the many things to do in historic Lancaster, California. You may discover even more activities to enjoy during your visit.
Best Lancaster Restaurants
Lancaster has many dining options to choose from. From fast food and casual dining to more upscale options, you're sure to find something that will satisfy your appetite. Local favorites like the legendary Crazy Otto's (Their motto: "If you leave hungry, it's your fault."), One Stop Bakery, and Get Fresh Café will get you started. This list of 14 unique restaurants will keep you going.
Where To Stay In Lancaster
TownePlace Suites is convenient to many places in Lancaster and has extended-stay provisions. Located just north of all the action but highly rated is Best Western Plus Desert Poppy Inn. Newly-built Residence Inn by Marriott is right on The BLVD and central to public transportation. Destination Lancaster has more lodging options.
Getting Around Lancaster
Auto
Driving is the most convenient option. Lancaster covers approximately 94 square miles; not exactly a walkable city. The streets are laid out in a grid pattern with lettered streets running east-west, and numbered streets running north-south, so finding your way is not difficult at all.
Rail
Southern California's commuter rail system Metrolink has a station one block from The BLVD. It is a transfer/connection point to the local bus routes, neighboring cities' transit systems, and Amtrak service.
Bus
Antelope Valley's bus system AVTA serves a large part of Lancaster. The city made history again this March when AVTA became the nation's first all-electric local bus fleet. They achieved this milestone 18 years ahead of schedule.