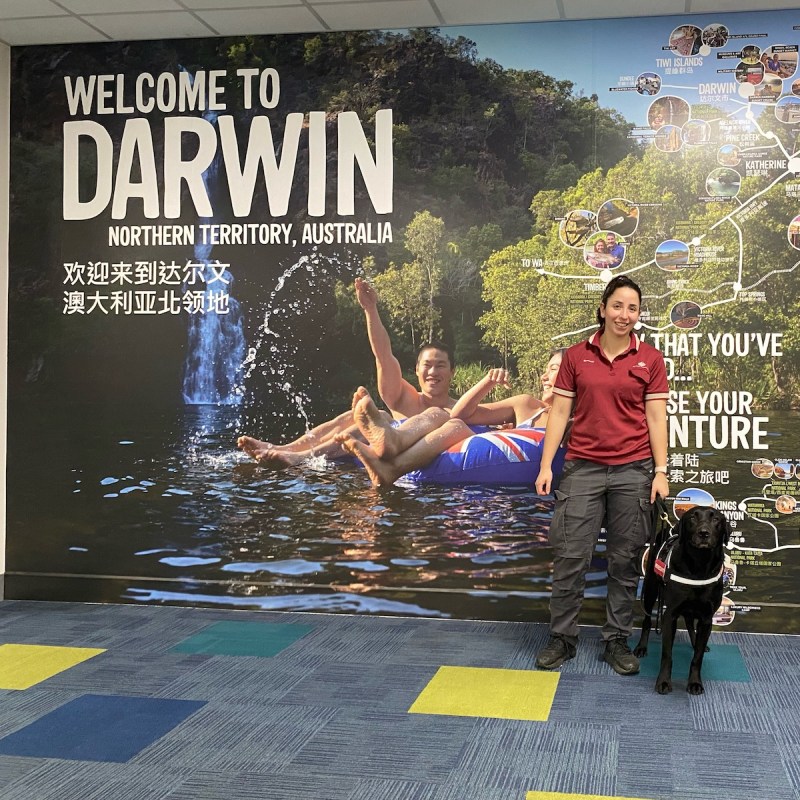 Heading to Australia? Better finish your food on the plane — and be sure your luggage does not carry any contraband. In this case, food is the "contraband." An unwary passenger was recently fined $1,874 (2,664 Australian dollars) for not declaring two egg and beef sausage McMuffins and a ham croissant that airport security discovered in their luggage upon arrival in Australia. The country requires travelers to declare "risk" items like certain foods including cheese, honey, nuts, animal products, and plant material.
Food Presents A Potential Biosecurity Risk
The passenger, who was not named, was traveling from Indonesia to Australia. They were issued a 12-unit infringement notice for failing to declare potential high biosecurity risk items and providing a false and misleading document. They were "tagged" at Darwin Airport after a baggage "sniff." According to Murray Watt, Minister for Agriculture, Fisheries and Forestry, the airport's new biosecurity detector dog, Zinta, uncovered the meat in a backpack.
The new biosecurity rules restricting food items from entering the country come after a foot and mouth disease (FMD) outbreak in Indonesia spread to Bali. Minister Watt's August 1 statement explained how the fine was imposed as part of the country's biosecurity measures to prevent foot and mouth disease. "The seized meat products will be tested for FMD before they are destroyed," Minister Watt said.
Fines Are High And Biosecurity Is "No Joke"
"This will be the most expensive Maccas meal this passenger ever has, this fine is twice the cost of an airfare to Bali, but I have no sympathy for people who choose to disobey Australia's strict biosecurity measures, and recent detections show you will be caught," Minister Watt said in a recent news release.
"Australia is FMD-free, and we want it to stay that way. Biosecurity is no joke — it helps protect jobs, our farms, food, and supports the economy. Passengers who choose to travel need to make sure they are fulfilling the conditions to enter Australia, by following all biosecurity measures."
More Than One Passenger Has Been Hit With A Fine
This fate has been shared with other unwitting passengers. An Australian woman returning home from Singapore was recently hit with a similar fine for not declaring that she had a chicken sandwich from Subway in her bag. Subway took some of the sting out of this penalty; they gave her a store card that matched the amount of the fine. This supports the idea that "any advertising is good advertising!"
Australia's guidelines instruct incoming travelers to be wary of goods purchased overseas. Some of these items carry exotic pests and diseases that can be harmful to Australia's environment and businesses. Make sure that everything you buy is allowed before you bring it into the country.
What about bringing those Australian delicacies you've enjoyed back home? Different countries have different rules when it comes to what is and what is not allowed. Travelers into the United States must declare all food products. Failure to do so could result in a fine of up to $10,000, according to U.S. Customs and Border Protection.
What's the takeaway? Enjoy your trip Down Under and its local delicacies, but be aware of the guidelines for bringing food into and out of the country. You wouldn't be the first passenger to be caught by Zinta, the Darwin airport's new biosecurity detector dog!
Ready for a trip to Darwin? Here are some wild experiences you won't forget!