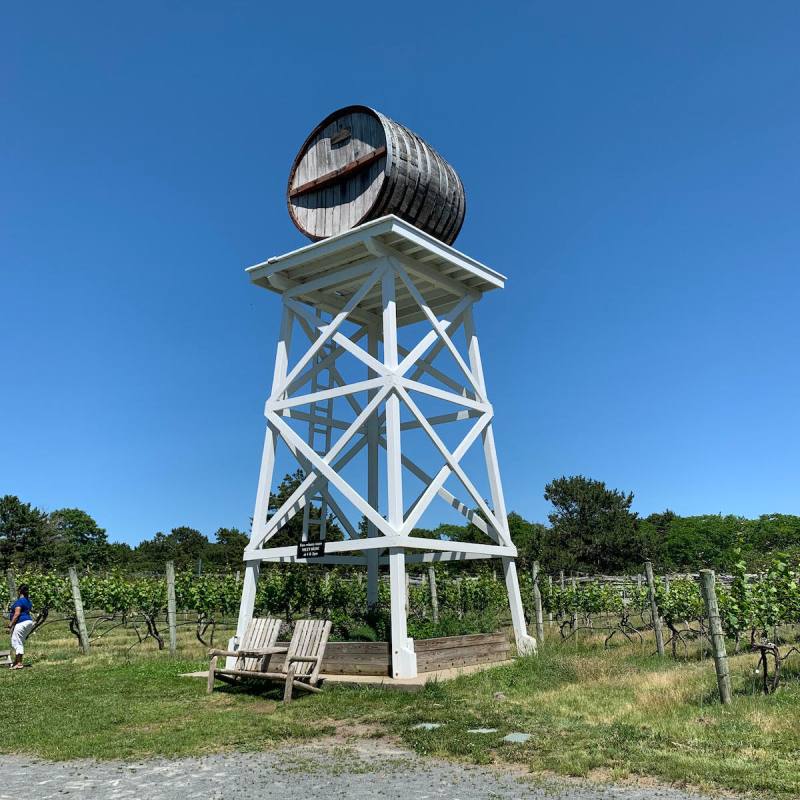 Sun, sand, and do-nothing days are a Cape Cod vacationer's dream. The relaxed vibe of the Cape (as referred to by those in the know) is the reason everyone wants blanket real estate on their favorite sandy beach. When you need a break from the waves, Cape Cod is a fun place to explore. You can find plenty of activities to do during the day.
I have spent many summer months on the Cape exploring the towns and hamlets, seeking out fun and interesting experiences. I have listed a few of my favorite gems below. Baseball nights, local artisans, adult refreshment venues, and others add entertaining fun to your Cape Cod vacation.
Note: Some information in this piece was obtained during a sponsored press trip, but all recommendations are my own.
1. Cape Cod Baseball League
Summertime on the Cape is synonymous with burgers, hot dogs, and baseball. The Cape Cod Baseball League is a fun, family-friendly night out. Bring your picnic dinner to one of the many fields, or support the boosters by dining at the snack shack for a taste of Americana at its finest.
Popular with locals, visitors, and baseball scouts, attending a Cape Cod Baseball League game is the best way to spend a balmy summer evening. Packed bleachers, folding chairs, and blankets dot the stadiums filled with cheering fans who simply love the game. Little kids play catch alongside potential big leaguers, getting a few pointers along the way.
Ten teams from across the Cape field college players hosted by local families and organizations When the Cape Cod Baseball League switched from aluminum (standard collegiate equipment) to wooden bats, Major League Baseball scouts took notice. College players became easier to assess when they were swinging bats like the big boys. The scouting potential is stunning — according to Michael Clair of MLB.com, as of October 2019, 1,400 Cape Cod League alumni had played in a Major League Baseball game.
Pro Tip: Most of the fields do not charge admission but do ask for a donation or participation in the 50/50 raffle.
2. Highland Links
Truro
If you have never golfed a classic links-style course, you need to play nine holes at Highland Links. It is an adventure, hitting tee to green and trying to avoid burnt-out summer rough. The challenging undulations create blind spots for even expert strikers.
The mostly treeless course is part of the Cape Cod National Seashore and offers distant ocean views. It is a fun outing for newbie duffers and experienced golfers alike.
Pro Tip: The busy nine-hole public course is reasonably priced at under $100 for a full 18 holes and a cart.
3. John F. Kennedy Hyannis Museum
Hyannis
The John F. Kennedy Hyannis Museum is a pictorial treasure trove highlighting the family life of our 35th president. The Kennedy family compound in Hyannis Port was the summer White House for the first family. As you wander through the photographs depicting halcyon days on the Cape, those of us who remember are brought back in time. It is easy to recall where you were and what you were doing when JFK was assassinated.
The poignant moments of the Kennedy family on display will bring you back to the joy of summer and remind you of the continuous family tragedies of this storied New England family.
Pro Tip: After you tour the museum, grab a bite at one of Hyannis's great restaurants.
4. Tree House Brewing Company
Sandwich
Tree House Brewing Company's new location on First Beach in Sandwich is a craft beer lover's dream. The original brewery in bucolic Charlton, Massachusetts, is miles away from this beautiful beachside venue. The views from the second-story porch are magnificent; if you spot an open Adirondack chair, grab it — it is a beautiful spot.
Each guest must reserve a time slot and prepay for a limited number of drafts. On a hot summer evening, make your reservation well in advance. Alternatively, you can pre-order for pickup, swing in and grab your cold ones, then head back to your digs for a house party.
Parking is a challenge, but there are a few designated spots for the brewing company. Or you can park in the First Beach parking lot for a fee.
You are allowed to bring in outside food to enjoy with your brew, and the patio is dog friendly.
Pro Tip: Sandwich is a charming vacation destination and offers visitors a variety of experiences for a summer getaway. I've written more about charming Sandwich, Massachusetts, here.
5. Quahog Republic Dive Bar
Falmouth
When I first drove up to the Quahog Republic Dive Bar, I was slightly unsure of what I would encounter. The bar was recommended to me by a local while I was on the hunt for the best lobster roll in Cape Cod. Quahog Republic is in an inauspicious strip mall without a fancy waterfront view. Just the kind of place someone in the know would recommend.
I have eaten a few East Coast lobstah rolls in my life (I hail from Boston), and this was one of the best. It is cooked to perfection and served with drawn butter and perfectly crisp fries. Just add a local draft for an amazing meal. It is the perfect place for a quiet lunch.
Pro Tip: The staff treats everyone like they are locals — don your favorite Red Sox cap and grab a seat at the bar.
6. Scargo Pottery & Art Gallery
Dennis
When you are looking for that special gift, Scargo Pottery & Art Gallery is an interesting spot to begin your search. Partly inside, partly outside, the quirky presentation is like a pleasant walk through a pottery forest. When you arrive, it seems as if you are at the home of someone with an affinity for birdhouses and bird feeders.
Birdhouses, dishware, pots, decor pieces, and more are scattered about in a colorful array. As you enter different display areas, you can feel the essence of the artist while admiring the thoughtful creations.
7. Cranberry Bog Tours
Harwich
Operating seasonally, Cranberry Bog Tours takes guests on a journey through the life of a cranberry. Learn about how these tiny tart fruits make their way from small scrubby bushes to your Thanksgiving Day table.
The tour takes guests on a bumpy ride around the farm to learn about the it, meet the four-legged residents, and see the cranberry harvesting equipment.
Pro Tip: Harvesting these little crimson jewels takes place on a sunny, dry day in the fall. Here are my tips for experiencing cranberry harvest season.
8. Truro Vineyards
Truro
Sampling local products is the best way to experience the essence of a place. When you are on the Cape, a local producer of note is Truro Vineyards. They blend their own Cape Cod–grown chardonnay, cabernet Franc, and merlot grapes with others sourced from Massachusetts, New York, and California to produce an exceptional variety of wines.
Pro Tip: The Lighthouse Wine Series is sold in stunning lighthouse-shaped bottles. When emptied and filled with twinkle lights, they make a coastal-life accent piece you will love.
9. First Crush Winery
Harwich
First Crush Winery is another great taste of the grape. Located in an industrial area along the Cape Cod Rail Trail, First Crush is a secret oasis from the brilliant sunshine. The perfect spot for an afternoon wine slush or a thoughtful, individual wine tasting of their lovely vintages.
Sit amongst the fermentation tanks for an urban experience, or under the tent casually cozied up to wine barrel tables.
Pro Tip: You can jump off the Cape Cod Rail Trail for a break in your walk/ride to enjoy a relaxing glass with a plate of cheese and crackers.
10. Nickerson State Park
Brewster
Nickerson State Park offers vacationers an alternative to oceanside beaches. With lake swimming, hiking trails, and camping, it is a wonderful spot for the outdoor enthusiast. Located along the Cape Cod Rail Trail, Nickerson State Park is a popular spot for avid cyclists.
Pro Tip: Discover more about why you'll want to visit Nickerson State Park.
11. Cape Cod Rail Trail
Wellfleet To Yarmouth
Traversing the Cape Cod Rail Trail as it wanders through six towns from Yarmouth to Wellfleet allows you to see a local's view. The trail is 25 miles in total (recently increased from the original 22 miles) and meanders by pretty ponds, natural habitats, and dappled with dining experiences. Walk or bike the rail trail and explore all its secrets.
12. Sandwich Glass Museum
Sandwich
Take a journey into the history of glass at the Sandwich Glass Museum. Plan your visit to coincide with a glass-blowing demonstration. The artisanal skill required to craft even the simplest piece is mind-boggling.
13. Cape Cod Dinner Train
Hyannis, Buzzards Bay, And Falmouth
Cape Cod Dinner Train is a unique opportunity to see sections of the Cape not visible from the roadways. Chug along the canal and waterways as you enjoy a lovely five-course dinner served in an upscale, throwback style.
The three-hour ride has incredible views and is perfect for a romantic date night as well as a night out with a group of friends.
Cape Cod is filled with hidden gems. When you have had your fill of the beautiful beaches and waterfront restaurants, explore areas off the beaten path to unearth your favorite Cape Cod jewel.