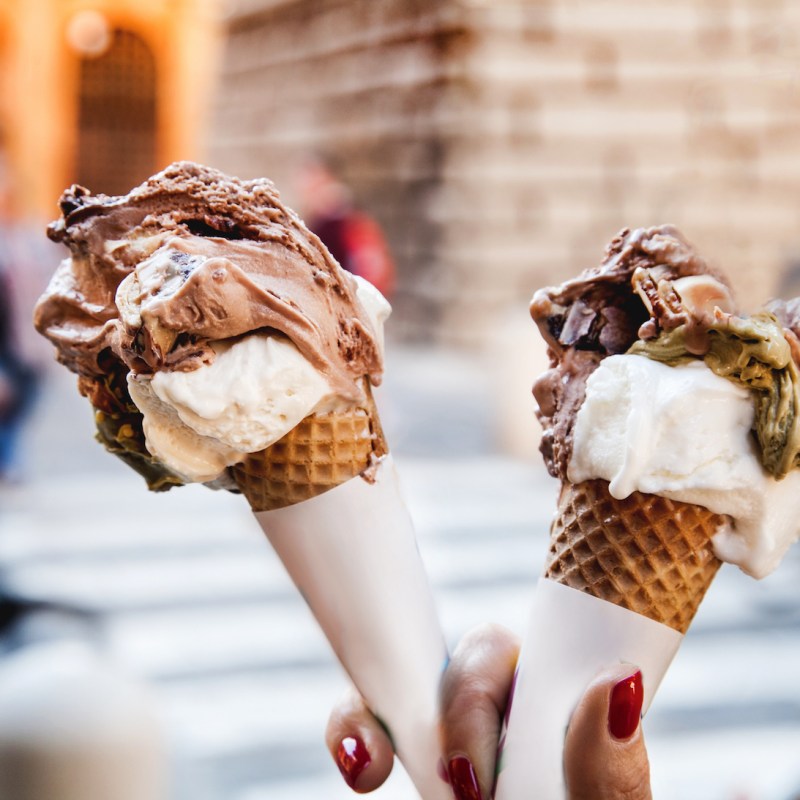 Cruising on board Princess Cruise Lines' Discovery Princess, Enchanted Princess, and Sky Princess just got a little sweeter. The ships' gelato shops have just been officially designated as Ospitalita Italiana — meaning their gelato is the real-deal, authentic Italian dessert.
It's A Really Big Deal
This is apparently a pretty major award. Princess Cruises says these ships are the first and only locations offering authentic, designated Italian gelato experiences outside of Italy. Yes, you read that correctly. The only place to get legit Italian gelato outside of Italy is on a Princess Cruise Lines ship.
The Italian Chamber of Commerce issues the Ospitalita Italiana under the auspices of the Italian government. First, they confirm each step of the gelato-making process meets or exceeds precise standards, which are reviewed on a yearly basis. Only shops deemed truly outstanding are awarded.
Fit For A Princess
Princess Cruises says their gelato is made fresh daily, with Italian-certified ingredients and equipment. Corporate pastry chef Eric Le Rouzic trained with chefs at Gelato Carpigiani University in Bologna and the Gelato Comprital Atheneum in Milano to learn the process of making "heaven in a bowl." Sounds pretty great to us.
Princess Cruises uses top-of-the-line Carpigiani gelato machines, and the desserts are kept fresh in display cases handcrafted in Italy.
"The 'Ospitalità Italiana' is a tremendous extension of our Italian heritage and gives us the opportunity to immerse our guests into the unique Italian culture found throughout Italy in our very own piazza," said John Padgett, Princess Cruises president. "The designation also recognizes the incredible dedication of our pastry chefs and their passion to offer truly authentic experiences and the very best ingredients to our guests."
Princess guests will have a variety of flavors to choose from, including fior di latte (vanilla), cioccolato (chocolate), tiramisu, Nutella, and caramello salato (salted caramel). We'd be happy to taste test, just sayin'.
Want to cruise? Don't miss Our 10 Favorite Cruise Lines in the World or 7 Best Caribbean Cruise Lines Our Readers Love. Have a sweet tooth? These are the 13 Best Ice Cream Shops Our Readers Love, plus The Best Gelaterias In Italy (And What To Order When You Visit).