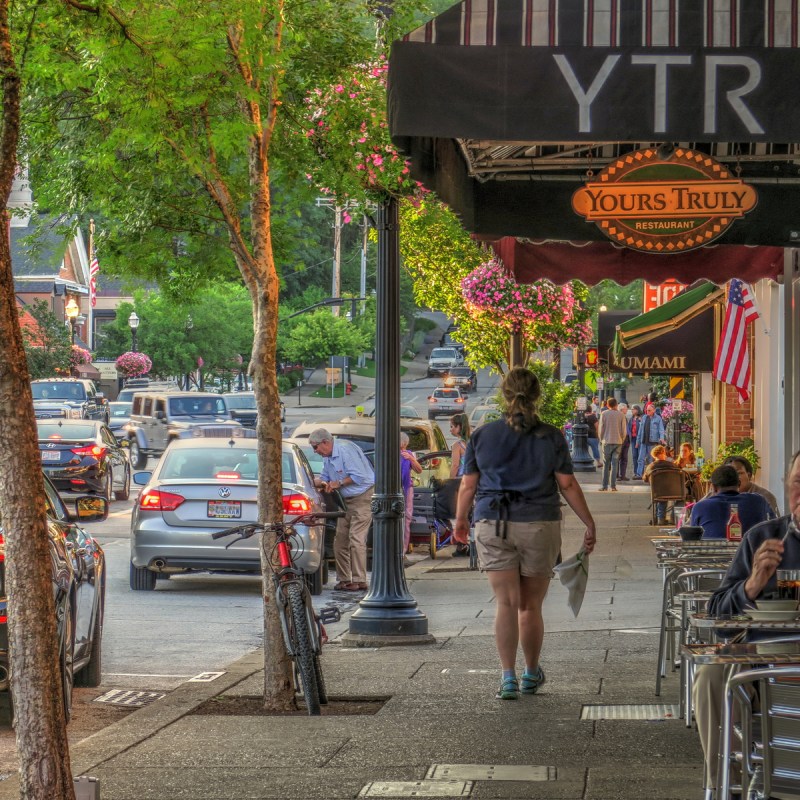 Everyone knows that Cleveland rocks! It is a city filled with nautical history, Lake Erie views, and top-notch museums, but most of all, it is a foodie's dream. Cleveland is situated in the northeast corner of Ohio and is a hub for travelers visiting Ohio. The easy access to Lake Erie beaches and Cuyahoga National Park makes Cleveland a prime destination to experience. When you think of Cleveland, you might not think of fantastic restaurants, but let me tell you that you will be taken entirely by surprise when you begin your eating adventure. Let me share my nine favorite restaurants with you.
Breakfast Joints That Will Jump Start Your Day
1. Yours Truly
Yours Truly at Playhouse Square has been serving up delicious breakfasts since 1981 and is a household staple for the locals. You can have breakfast anytime, so you don't have to be on a schedule to rise and shine. Everyone loves their signature omelets made with three eggs and stuffed with whatever your heart desires. Don't miss the Monster Hash golden hashbrowns filled with green peppers and onions and then smothered in melted cheese.
2. Cleveland's Breakfast Club
I am a sucker for breakfast foods, and when I stumbled on Cleveland's Breakfast Club, it was like I was coming home. They have taken on the Southern classics that you find in the South are created right here in Cleveland. If you ask me what my favorite is, I will tell you all of it, but I have to give a nod to the pancake flight, with flavors ranging from banana blueberry, pineapple upside-down, and sweet potato. (Don't worry; they have the classic too.) You can try them all!
Try These Cleveland Classics
You can not come to Cleveland without visiting some of the classic stops. I was here over St. Patrick's Day weekend, and believe me, that is the time to come.
3. Slyman's
Slyman's has been a staple in Cleveland for 57 years. It's like a time capsule where things are still done and made as they were back in 1964. My first experience at Slyman's was over the holiday weekend, and it was a line out the door for one of the famous sandwiches. Since they are known for their huge corned beef sandwiches, I advise you to order one of these two-handed sandwiches. Once you wrap your hands around one of these babies, you'll be hooked for life (or at least you should be).
Pro Tip: Order in advance, then grab your sandwich to go and eat at one of the Cleveland script signs around town. My two favorite signs are the one by the Rock & Roll Hall of Fame and Edgewater Beach.
4. Melt Bar And Grilled
If you are hungry for melted cheese with a twist, Melt Bar and Grilled is the place for you! I learned about this over-the-top gourmet grilled cheese sandwich shop from my Ohio Road Trips group and knew that I had to give it a try. Just pulling open the door, I knew I was in for a gooey treat. Don't let the price surprise you; the sandwich is worth the money, and you get a bang for your buck. Matt Fish, the creator of this bougie joint, wanted to create comfort food dressed up, and he succeeded big time.
When I come here, I always have trouble choosing my sandwich; it's not that I can't; it's that I want it all. My go-to is the Cleveland Cheese Steak; 1.) because it is dang good, and 2.) it is named after the hometown. Every season there is a special menu and choosing from one of Matt's crazy creations is never a wrong choice. Pair your sandwich with something from the bar; my choice is the Electric Blue Lemonade, which is fantastic.
Best Mom And Pop Stops
5. Tommy's Restaurant
We all love mom-and-pop shops, and Tommy's Restaurant in Cleveland Heights has been serving up delicious since 1972. It did not take long for Tommy's to get recognized once they opened their doors because Rolling Stone magazine quickly voted them Best Milkshake East of the Mississippi. While a few years have passed and locations have changed, the food hasn't missed a beat.
I've got one thing to say: Tommy's Restaurant is legendary and should make it to your eating your way through Cleveland bucket list. No matter your dietary walk of life, Tommy's has you covered, which is vital in today's food climate. Vegetarians, meat-eaters, vegans, dairy-free, gluten-free, or whatever, it doesn't matter; they have something for everyone. With that in mind, you will find something on their giant menu to suit any palate. I can't come here without grabbing an Escarole Potatoe pie, a wheat dough stuffed with escarole, potatoes, onions, and Italian spices. It's unique, delicious, and always worth the drive.
Experience Italian At Its Best In Little Italy
For over 100 years, Little Italy has been home to charming neighborhoods and the best in Italian dining. This booming historic part of Cleveland houses eateries from cafes to full sit-down experiences just minutes from downtown.
6. Guarino's
Cleveland's oldest restaurant is Guarino's, located in Little Italy; you can feel the history coming from every part of the building. While the years have passed, the menu hasn't changed too much. Everything is house-made and as authentic as when the doors first opened in 1918. Start your meal out with Italian wedding soup — made just like Grandma used to make — and order lasagne, the house favorite. It's a 50-year-old recipe that they have been serving since they opened. Layered with all the good stuff, this in-demand Italian dish is fantastico. Are you really eating authentic if you don't try the pizza? The carne style is my personal choice, and it is covered with pepperoni, sausage, and prosciutto. Mamma mia, is it wonderful.
Pro Tip: Don't leave Little Italy until you stop at Corbo's Bakery, where they have been making Italian cannolis and cookies for the past 50 years.
High-End Dining in Downtown Cleveland
7. Marble Room Steaks And Raw Bar
You'll want to dress up for the Marble Room Steaks and Raw Bar. I can't tell you how much I love this place; everything about it creates an unbeatable experience. This decadent steak house makes its home in an old bank building, and they have kept some of those historical elements. Dinner is an elegant affair, and choosing a steak for the evening is always hard. My go-to is the bone-in ribeye, aged to perfection and cooked to order. The sides are shareable, so get everyone at the table to agree on their favorites — crispy Brussels sprouts with slab bacon. Goat cheese, balsamic reduction, and mac and cheese made with fontina, cheddar, and Parmigiano always grace our table. 
Pro Tip: Reservations are highly recommended.
Donut Miss Out While Your In Town: Brewnuts
8. Brewnuts
There is a story about beer and donuts that has to be told here, "One night Shelley bolted up in bed and asked John what he thought about the idea of making craft beer-based donuts. After a long pause, he said, 'I like that.' The next day they went out and bought a countertop fryer and got busy hatching our plan to make Cleveland's most unique and delicious donuts." And their lovechild, Brewnuts, was born. What was a crazy idea has become one of Cleveland's go-to places for donuts, beer, and coffee.
When it comes to Donuts, you can be assured they are some of the best you will ever eat; however, make sure you get there early to choose from the display before they run out. If you can't get there early, don't worry; belly up to the bar for a pint of beer with your afternoon donut.
Dining On The Water
9. Pier W
Cleveland sits on the shores of Lake Erie, and there are some fantastic places to eat and catch one of those stunning sunsets the lake is known for. Pier W will not disappoint with delectable seafood and freshly caught crispy fried Lake Erie walleye. The views from their windows are some of the best in the city; the sunsets are absolutely breathtaking in the summer.
Pro Tip: Pier W can get busy, especially on the weekends; making reservations before coming and asking for a view table is highly recommended.
Cleveland has so many fantastic places to eat that you'll just have to go for yourself; you won't be disappointed.
For more coverage on Ohio, check out these articles: