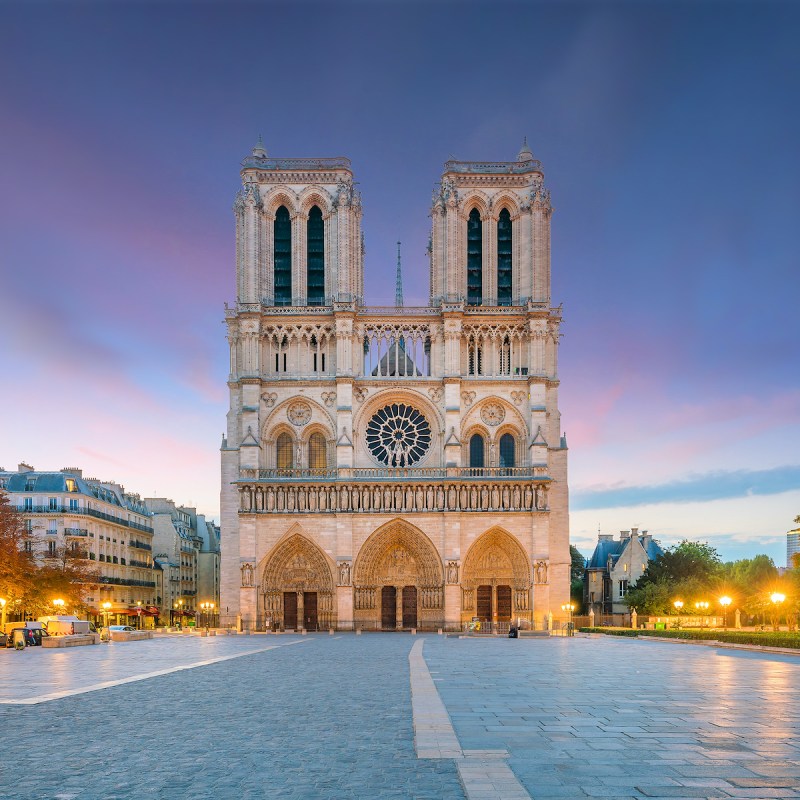 Having called Paris home for 6 years, I have had a chance to explore the city well, finding spaces to love in each of the very distinct arrondissements. Some are very touristy, others are what is usually called "authentic," some are hip and young, while a few are more sedate. Entire books have been written about each quartier, but here I must limit myself to highlighting a few favorite places and apologize if I can't include them all. I have tended to give you more information about the arrondissements you might not know, rather than those along well-trodden paths.
But first, a bit of background: Paris is divided into 20 arrondissements, starting around the Louvre with the 1st, the 2nd just to the north of it, then spiraling clockwise like a snail, with the first tight circle comprising of the first eight arrondissements making up the true city center. Then another half-loop consists of the 9th to the 11th on the north-side, or Rive Droit of the Seine, before the arrondissements increase dramatically in size and the 12th to the 20th form the outer ring. Each and every arrondissement has plenty to offer visitors, and there is one perfect for everyone.
Here goes my very personal guide to the Paris arrondissements. Please enjoy exploring them all.
1st Arrondissement
The 1st arrondissement is the one nobody visiting Paris misses. After all, it is right in the center and houses the Louvre, the Place Vendome, the high-end shopping street Rue St-Honoré, and the Tuileries Gardens. Quintessential Paris with its gorgeous honey-hued buildings and terraced cafes and luxury hotels, this area is beautiful, but can be costly.
Sights To See
The Louvre is a must for first-time visitors and art lovers, and together with its garden, it makes up 90 percent of this arrondissement. But there is also the Musée Arts Decoratifs which is famous for staging spectacular, often fashion-related exhibitions. Take a stroll through the Tuileries, designed by Le Notre of Versailles fame, and search out the various sculptures hidden throughout. For a perfect hideaway from the bustling surroundings, take a selfie on the Buren Columns before settling down in the Palais Royal, preferably with a baguette and book in hand.
Where To Stay
This is the arrondissement with the iconic Ritz Paris offering history and utter luxury. My personal favorite is the Grand Hotel du Palais Royal, which offers great views across the rooftops of Paris across to the Louvre as well as over the Garden of the Palais Royal.
Where To Eat
Le Relais du Louvre is an unpretentious restaurant that serves the best omelet in Paris, perfect for lunch. Another favorite, but more for dinner, is L'Absinthe on the bustling Place du Marche Saint-Honore.
2nd Arrondissement
An often-overlooked arrondissement, the 2nd is nestled just on the north of the 1st and includes the quartier Sentier, the former garment district of Paris. It is an arrondissement to get lost in, turning into little side streets, discovering quirky boutiques and little cafes.
Sights To See
This arrondissement is probably most famous for its Rue Montorgueil, which is one of the best streets to saunter along and stop at the cafes and restaurants. The famous covered passages start in this quarter near the Bourse and lead across into the 9th arrondissement, making it possible to walk for a mile under cover. The Bourse is also the newest arty destination in Paris, with the Pinault Collection having opened recently. One must-do for book-lovers is a visit to the Bibliotheque Richelieu, a stunning royal library you are allowed a peek inside even if you are not a member.
Where To Stay
The Hoxton is an 18th-century hôtel particulier with a stunning lobby and a hip yet charming interior in the heart of the Sentier. The equally lovely Hotel Bachaumont lies in a more bustling neighborhood, full of cafes and bars, and restaurants and can be reached by a 5-minute walk from the Sentier and Etienne Marcel metro stations.
Where To Eat
Hands down my favorite little restaurant in the arrondissement is Canard et Champagne, or duck and champagne. It's home to a lovely setting in the Passage des Panoramas, great food, and of course, champagne. For some of the best croissants in Paris, pop into Eric Kayser just opposite the Bourse, which is perfect for breakfast.
3rd Arrondissement
The 3rd arrondissement, also called the Haut Marais or northern Marais, is a great place to explore the many fashion shops, including the fun concept store Merci, cafes, restaurants, and quite hidden corners that you often only find after getting a little lost.
Sights To See
There is the not-to-be-missed Picasso Museum, the Place de la République, and the bustling Rue du Bretagne, the neighborhood's main artery, which unites a mix of locals and tourists who fill its terraces of bistros and cafés. Don't miss the charming, covered Marché des Enfants Rouges for fresh ingredients or just a lunchtime snack.
Where To Stay
With its stunning little courtyard, Le Pavillion de la Reine lies at the southern end of the Haut Marais near Places de Vosges, while the Christian Lacroix-designed Hotel du Petit Moulin is just off the Rue du Bretagne for easy access to bars and restaurants.
Where To Eat
A charming place with great traditional food, I really like the Le Café des Musées, whose snails served in mushrooms are delicious, while the Des Gars dans le Cuisine is a little more modern. This is a tiny place and always packed, you will need to book ahead or pop in for lunch.
4th Arrondissement
The Marais — the old Jewish Quarter — is after Montmartre, one of the most visited arrondissements in Paris that is filled with sights and history. It's busy and touristy, but not to be missed.
Sights To See
There is the Marais with its great shopping and maze of lanes, there are the two islands Île de la Cité with Notre Dame and the true center of Paris, and Île de St-Louis with its dreamy real estate and great ice cream at Berthillon. There is the Centre Pompidou, the Musée Carnavalet, Tour Saint Jacques, and the Village of St. Paul with its antique shops. You can spend days just in this little area.
Where To Stay
The relatively plain frontage of the Hotel Bourg Tibourg belies the luxury opulence that lies inside, and all in the heart of the Marais with all the sights steps away. For design lovers, the Phillipe Starck Hotel 9 Confidentiel combines old Parisian charm with sleek design a minute away from the wonderful Rue Vieille du Temple.
Where To Eat
I love the beef bourguignon at the tiny Les Mauvais Garcons, offering hearty Lyonnaise cuisine. Another must-eat-at, for the beauty of the place alone, is Chez Julien. Inside and out, it's a beauty, as is the cuisine.
5th Arrondissement
The old Latin Quarter on the southern side of the Seine is filled with charm and so many imposing old buildings that you will not know where to look first. Full of students filling the streets and buildings that have not changed for hundreds of years, this is a true charmer.
Sights To See
From the Pantheon, the Sorbonne University, the Roman theater, and the Arenes de Lutece to the market street Rue Mouffetard and the Rue St Jacques, the oldest street in Paris, you will have your work cut out exploring it all. It is an ancient quartier filled with nooks waiting to be found. And don't forget to pop into the iconic Shakespeare & Co.
Where To Stay
Love champagne? In that case, stay at the Hotel Les Bulles. With the suites named after grand champagne houses, a champagne bar, and dedicated champagne tastings and treats, this hotel is great fun, if you like to indulge in a coupe or two. For a treat of another sort, stay at the luxuriously sumptuous Hotel D'Aubusson with its grand fireplace and even grander indoor pool.
Where To Eat
And while you are treating yourself, eat at La Truffiere, where they celebrate all things truffles. Pricey, but so worth it. For an afternoon's worth of people-watching over a coffee or a glass of wine, head northward to the picturesque Café St Victor.
6th Arrondissement
This arrondissement is quintessential Paris, the one we read about in books, the place where the literature set used to hang out. From Simone de Beauvoir and Jean-Paul Sartre to Hemingway, Joyce, and Fitzgerald, they all used to frequent the many cafes, such as Les Deux Magots.
Sights To See
Visit the churches of St. Germain-de-Pres and St. Sulpice, the Musée Delacroix, the Jardin, and the Musée du Luxembourg. Shop at the Bon Marché, the world's first department store, with its Grand Epicerie, and eat your way through the covered Marché St. Germain.
Where To Stay
For a special treat, stay at the not long reopened and historic Hotel Lutetia, or indeed, in a former Benedictine monastery. The charming Hotel de l'Abbaye Paris is snuggled into a side street near St. Sulpice and is simply gorgeous.
Where To Eat
Have breakfast on the terrace of the Café de Flore for a superb viewpoint of Parisian life, or, if you love spotting celebrities, pop across the road to Brasserie Lipp where you can never have lunch without running into a handful of famous people. The last time I was there, so were Sting and his wife, Colin Firth and his wife, and a couple of models whose faces I recognized but whose names elude me.
7th Arrondissement
This is a grand old arrondissement, with many must-see sights, large-scale architecture, lovely apartments (walk along the streets at night when the lights are on and the curtains open for a glimpse at the grandeur), and a quieter neighborhood to base yourself in.
Sights To See
Each and every site is a must-do, from the Eiffel Tower and the Champ de Mars, which are must-sees for first-timers, to the Musée d'Orsay, a former railway station now an art museum only beaten by the Louvre. The Musée Rodin is one of my favorites: A quiet garden studded with magnificent sculptures, a gorgeous building, and even rabbits frolicking near the café which, incidentally, sells great macarons. Then there are the stunning Musée du Quai Branly, with its indigenous art of the world, plus the Musée de L'Armée and Napoleon's resting place, Les Invalides.
Where To Stay
For a bit of color and modern, yet traditional design, stay at Le Belle Chasse, another little gem designed by Christian Lacroix. For those iconic rooms where you open the French doors and have the Eiffel Tower just there, head to the Hotel Comtesse, but make sure you ask for a room with the view.
Where To Eat
One of my favorite restaurants is in one of my favorite little streets, Rue Cler, is Le Central, a great location with great non-fussy food. Try the sea bass filet or the mushroom pizza. There is also the tiny and always packed Pottoka, which serves great Basque food. To get a good deal and try the day's specials, go for lunch and have the day's set three-course menu.
8th Arrondissement
Bordering on the 17th, my old home arrondissement, this is a quiet, mostly residential quartier, but houses my favorite Parisian park: Parc Monceau. It stretches all the way into the city center to Madeleine, Grand and Petit Palais, and is home to the Champs Elysees.
Sights To See
There are, as already mentioned, the world's most famous avenue, with its pricey shopping, the temple-like church Madeleine, plus the pretty Parc Monceau, with its two museums: Musée Nissim de Camondo, a superbly preserved former home of a well-to-do family, and the Asian art Musée Cernuschi. But one of my absolute favorite museums in Paris is the Musée Jacquemart Andre, which combines art and architecture splendidly. And it serves the best lemon-meringue tart in its café.
Where To Stay
This arrondissement was home to Marcel Proust, and if you are a fan, you must stay at Hotel Le Swann which is not only cozy, but akin to a small museum in the writer's honor. For a bit of grandeur, try the Le Bristol on Faubourg de Saint Honore, arguably the best shopping street in tout Paris.
Where To Eat
There are some serious Michelin-starred restaurants in this arrondissement, such as the fabulous Pierre Gagnaire, which is great, but will cost you an arm and a leg and then some. For a less showy and much cheaper lunch spot, try Le Chat Blanche.
9th Arrondissement
The 9th is a large arrondissement that is centrally located and varied. Stretching from Pigalle in the north to Palais Garnier in the south, the southern half of the arrondissement is relatively well-frequented by visitors but the northern half practically unknown.
Sights To See
This is the arrondissement of small, hidden museums that are worth searching out, from the Musée de la vie Romantique with its hidden courtyard café to the Musée Gustave Moreau with its oh-so Instagramable spiral staircase, and the fragrant Museum of Perfume. Must-sees include the Palais Garnier, preferably for a ballet performance, a visit to the department stores on Boulevard Haussmann, and a stroll along the length of Rue des Martyrs.
Where To Stay
The Intercontinental Paris Le Grand is in a perfect location just by Opera and is grand without being intimidating. Much smaller and within the heart of South Pigalle lies the quaint little Les Matins de Paris.
Where To Eat
For one of the best Croque Madame or Monsieurs in town, as well as other delights, head to the cozy La Buvette in Pigalle. If you are a coffee aficionado and know your beans, make for KB Roasters on the lovely square Lino Ventura with its picturesque flower stall.
10th Arrondissement
The 10th is an arrondissement basically wholly made up of two train stations, the Gare de L'Est and Gare du Nord, both of which you are likely to visit if you are traveling within France or coming over by Eurostar from London.
Sights To See
There are no major sites to go out of your way for, but, if you like old-fashioned markets, do visit the glass-covered Marche Saint-Quentin, which is a left-over from another era. Across the Canal Saint-Martin, which is the area's main draw, lies the historic Hospital Saint-Louis, which does not sound like a fun sight to visit, but it has a beautiful hidden garden that is worth seeing.
Where To Stay
Hotels near the stations tend to be of the lower-budget variety, but are handy for travel and connections to the rest of the city. 9 Hotel Republique is sleek and modern. The hotel Les Deux Gares looks traditional on the outside, but inside you will find a riot of colors and fun interior décor highlights.
Where To Eat
This arrondissement also houses one of my favorite restaurants, one I always take visitors to for its beauty and quality of food: Brasserie Bellanger. Don't miss their truffled ham for starters and the Île flotant for dessert. If you are in Paris for summer, head straight to the Perchoir de l'Est, a superb bar on the roof of the entrance to the train station Gare de l'Est for a superb setting that is hidden away in plain sight.
11th Arrondissement
The 11th is without a doubt the hippest of the lot, with all the bars and restaurants around Bastille and the area of Oberkampf. This is not the arrondissement to come to sightsee, but to go out, have fun, and sample Parisian life to its fullest.
Sights To See
There are still some sites to see, such as the July Column gracing the Place de la Bastille, the modern opera house of Paris, and the lovely Winter Circus dating to 1852. But really, what you want to do is walk. Walk along Faubourg de Saint-Antoine and shop along Rue de Charonne. Catch the fantastic Bastille open-air market every morning apart from Mondays along Boulevard Richard-Lenoir, meander around Oberkampf, and visit the Atelier des Lumieres for its gorgeous immersion art displays.
Where To Stay
There is a host of choices of unusual and trendy little hotels in this area. Try the quirky Hotel l'Antoine steps away from Bastille or the beautiful B&B Maison Gobert located in a typically Parisian townhouse.
Where To Eat
Now, this is where it gets difficult. How to narrow down my advice to a couple of favorite choices in this area filled with eateries? This is definitely the area for foodies. For an oh-so-French wine and cheese pairing, head to Les Petites Crus, and for an après-shopping lunch, linger on the terrace of Pause Café — but don't miss snapping a few pictures of the interior.
12th Arrondissement
The 12th sees few tourists apart from the ones who might catch a train from Gare de Lyon to the south, yet there is much to search out, and a lot of it is green.
Sights To See
Do not miss the Parc de Vincennes, with its superb medieval castle that few know is there, easily reached on foot via a 3-miles stroll along the Coulée Verte, the Parisian equivalent to, and in fact predating, NYC's High Line. You can pop into Bercy Village for some shopping or food, as this former storage facility for local wines has been reinvented into a bustling foodie destination. And then there is the Marché d'Aligre, three markets in one: outdoor, indoor, and flea market. There's also one of my favorite buildings in Paris, the Palais de la Porte Dorée, which is a superb example of Art Deco architecture housing a lovely aquarium and the Immigration Museum.
Where To Stay
As you'd expect, around Gare de Lyon, there are plenty of hotels for all budgets. There is the swanky Novotel Paris Gare de Lyon and the more budget-conscious Holiday Inn Gare de Lyon – Bastille, which is actually not bad at all for a budget hotel.
Where To Eat
For a setting that puts Versailles to shame, try Le Train Bleu right inside the Gare de Lyon. Sumptuous doesn't even begin to describe it. Simpler, but traditional and good, is La Biche au Bois — noted for its venison with wild mushrooms.
13th Arrondissement
A student quarter, China Town, plenty of urban art, superb modern architecture, plus some history thrown in: the 13th is a mix of all things Parisian, and worth taking a look at.
Sights To See
A must-do is a walk down Boulevard Vincent Auriol, as it is an outdoor gallery for gigantic street art murals. The village of Butte aux Cailles is charming to explore, while the ancient tapestry factory Les Gobelins has produced carpets and tapestries painstakingly by hand since Louis XIV. For modern architecture lovers, a walk along the Seine and the parallel-running Avenue de France is a delight.
Where To Stay
The 13th offers one truly unique stay: OFF Seine, a floating hotel with a pool, which is superb. Or try the quaint Hotel Henriette near Gobelins, in the older part of the 13th.
Where To Eat
A superb place where I head all too often is La Felicita. It's a gigantic food court in a former train depot offering Italian food in various guises in an unusual setting. By the Seine, between Pont de Bercy and Passerelle Simone de Beauvoir lie lots of pop-up restaurants and cafes that are perfect for spring and summer, allowing you to sit by the water eating various foods.
14th Arrondissement
The 14th stretches south from Montparnasse and is another quartier only visited briefly by most, namely when seeing the catacombs. Yet there is more to discover.
Sights To See
Yes, the catacombs are the main attraction of this area, but there are also some fabulous art places, such as the Cartier Foundation, The Henri Cartier-Bresson Foundation, and the Giacometti Institute. The gorgeous Parc Montsouris is one of my favorites in Paris. It lies next to the spectacular Reservoir de Montsouris, which produces much of Paris's drinking water. And one of the best ways to spend a Sunday morning is at the flea market at Porte Vanves, where you can find everything from old postcards to Hermès scarves.
Where To Stay
Ask for a room with a private terrace at the Voco Montparnasse and you'll enjoy some gorgeous views. The stylish Hotel Niepce is decorated throughout with photographs by Janine Niepce, of women, famous or otherwise.
Where To Eat
Rather than choosing one restaurant, eat your way along the market street of Rue Daguerre, right by the catacombs. Or try the lovely and traditional setting and cuisine of L'Assiette.
15th Arrondissement
A large and sprawling arrondissement, the 15th encompasses most of the southwest of Paris. There are two great parks, the Parc George Brassens with its vineyard and the modern Parc Andre Citroen, located where the former car factory was. Great shopping along Rue de Vaugirard, which is the longest street in Paris, and even a modern shopping mall, Beaugrenelle, are all part of this area. As is the Eiffel Tower, officially.
Sights To See
My personal favorites are not necessarily traditional sites, but slightly more eclectic. There is the walk along the old rail beltline, the Petite Ceinture in the south, the book fair by the former slaughterhouses, the Île des Cygnes, with its replica Statue of Liberty, and the fresh food market which is best on Sunday mornings below Metro Line 6, between the stations Dupleix and La Motte-Picquet. And then there is the Musée Bourdelle, a hidden museum and former home of sculptor Bourdelle.
Where To Stay
The Pullman Paris Eiffel Tower is steps from the Eiffel Tower, and while it's a run-of-the-mill chain hotel, the views from its rooftop bar are breathtaking. Much smaller, but also offering great Eiffel Tower views from some of the quaint rooms is the charming Hotel Gustave, which is within easy walking distance to the tower.
Where To Eat
I adore the Café du Commerce for its interior set across multiple floors surrounding a tall atrium. Don't worry; the food is also great. The Royal Cambronne, right by the metro stop Cambronne first attracted me because of its décor, and it's still a place where I love to have coffee and a croissant watching people rush to the metro.
16th Arrondissement
When I first moved to Paris, I lived in the 16th, often just called Passy — even if Auteuil is also part of it. This arrondissement is a true hidden gem, offering a perfect combination of residential and tourist sights to see. From great shopping and lovely restaurants to the Eiffel Tower popping up at every corner, this is a wonderful place to explore away from the mainstream.
Sights To See
First of all, there is Trocadero with its Musée de l'Homme and fab views across to the Eiffel Tower, and the Maison de Balzac, superb for fans of his writing. The best museum for art lovers is the Musée Marmottan Monet, which specializes in Impressionists. Few come here, and they truly miss out. Architecture enthusiasts need to visit the Le Corbusier Foundation, while food lovers should walk along Rue de Passy, with an outpost of the Grand Epicerie and the covered market.
Where To Stay
Do you love Art Deco? Head straight to Hotel Molitor, with its picture-perfect pool and décor. Or go super luxe at the Hotel Shangri-La, where some rooms and suites come with simply the best views of Paris.
Where To Eat
This is not a restaurant, but a tiny corner patisserie where they specialize in tiny sweet puffs of clouds, Les Merveilleux. And don't just buy one to try — trust me on this — you'll want more. My favorite restaurant terrace for coffee, aperitifs, lunch, or dinner in Passy is La Rotonde de la Muette. It has great food and drinks, and superb people-watching.
17th Arrondissement
I called this arrondissement home for more than 5 years, and, while it is not a typical touristy arrondissement, it is a typical Parisian residential neighborhood, steps away from the Arc de Triomphe.
Sights To See
Well, there is the Arc de Triomphe, which is not just an icon, but also the best spot to climb up to the rooftop and see Paris (including the Eiffel Tower) spread below you, but not so far below you that you can't make out the details. There is the Musée Henner dedicated to the works of Jean-Jacques Henner, a painter known for his nudes and portraits. And then there is my favorite market — and admittedly, the most convenient market street in Paris: Rue Poncelet. Every day except Mondays, this area is bustling with true Parisian life.
Where To Stay
The Hotel Regents Garden is like a mini-chateau in the city and has my local champagne bar attached to it, Môm. Want the Arc de Triomphe so close you can (nearly) touch it from your balcony? Stay at the Hotel Splendid.
Where To Eat
Head straight to L'Entredgeu, a tiny restaurant in a hidden side street you'd never find by accident. The food is simply superb. Another restaurant that saw me more often than others is Caves Petrissans, a restaurant that won't win prizes for its interior décor, but for the food and wine, it has done.
18th Arrondissement
Ask anybody as to which is their favorite Parisian quartier, and locals, expatriates, and visitors alike will say "Montmartre." This village within the city, sitting high above the rest of the city, is an artistic hub, a dreamy neighborhood with romantic if steep steps, tiny little cobbled alleyways, and countless cafes and restaurants.
Sights To See
Presided over by the white Sacre Coeur Basilica, there are the Dali Museum and Musée de Montmartre, both superb, standing in as traditional sights. But the charm of Montmartre is that there is so much to see, but none of it is traditional tourist fare. There is a vineyard, the Place du Tertre filled with artists, the atmospheric cemetery, the stunning Abbesses metro station, the wall of I-love-yous, and, of course, the endless windy lanes waiting to be explored.
Where To Stay
One of my favorite roof terraces in Montmartre just so happens to be on top of the rather nice but not too extravagant Le Terrass Montmartre hotel. The cheerful Hotel 29 Lepic lies on one of the best streets of Montmartre, steps away from the Moulin Rouge and the Café des Deux Moulins made famous by the film Amelie, on the incline toward the bustling Rue des Abbesses.
Where To Eat
For breakfast or lunch, head to the Hardware Society, a trendy Australian outfit in a lovely position. For a cheap, cheerful, traditional, and very picturesque experience, you cannot beat the bouillons. The Bouillon Pigalle is on Boulevard Clichy right by metro Pigalle and serves up all the French favorites without great pomp and circumstance but is great fun.
19th Arrondissement
This north-eastern arrondissement rarely sees visitors, but it should — at least in parts. There is a superb park, the extension of the Canal Saint-Martin, there are scenic quarters to be explored, a mix of old, typically Haussmannian and modern, and very real Paris to be discovered.
Sights To See
The Parc des Buttes-Chaumont is one of the nicest in Paris, complete with a small bridge built by Gustave Eiffel, a faux-temple, countless water birds in the lake, and nice cafes. The Mouzaïa neighborhood is a gem few discover. Tiny houses fill tiny lanes and even tinier gardens, all parallel to each other and extremely photogenic. One of my favorite walks in Paris is along the Canal de l'Ourq, which leads to the Bassin de la Villette. A canal full of houseboats, swimming pools, the quays filled with street art, and you can even hire small electric boats to putter around in. Then there is the silvery Paris Philharmonic right at the end of it.
Where To Stay
This is one of the cheaper areas of Paris, so if you are staying in Paris for more than a couple of days and like more space and a kitchen, the Adagio Aparthotel Buttes Chaumont is a great option for a base from where to go out for the day.
Where To Eat
Rosa Bonheur inside the park is a superb place to go for Sunday brunch, while Sunny is a lovely terrace for grabbing a coffee and lunch.
20th Arrondissement
The eastern 20th arrondissement has some of my favorite areas: from the colorful Belleville with its vibrant street art and multicultural living to the Père Lachaise cemetery, which is lovely in all seasons. There is Gambetta, a quartier full of cafes and restaurants, and overall, this former working-class and light industrial quarter is a joy to explore.
Sights To See
Père Lachaise is probably one of the world's best-known cemeteries and plays eternal home for names such as Marcel Proust, Oscar Wilde, Honore de Balzac, and Chopin, among many, many others. The Parc de Belleville, meaning "Beautiful City," has some of the most stunning views across Paris, while the streets such as Rue Denoyez are covered in superb street art from artists coming to this quarter from around the world.
Where To Stay
Go straight to Mama Shelter, which is trendy and young, right by the side of the Petite Ceinture. A low but perfectly amenable budget option is the Hipotel Belgrand which offers cheap and cheerful stays.
Where To Eat
One of my all-time favorite restaurants happens to be on a side street in Gambetta: Aux Petites Oignons. Opt for the daily specials and eat surrounded by locals. Another great little restaurant is Les Polissons right next to the cemetery. Hearty traditional French cuisine with a modern touch.
So, which arrondissement are you going to explore next?
For more ideas and inspiration on a trip to Paris, explore these articles: