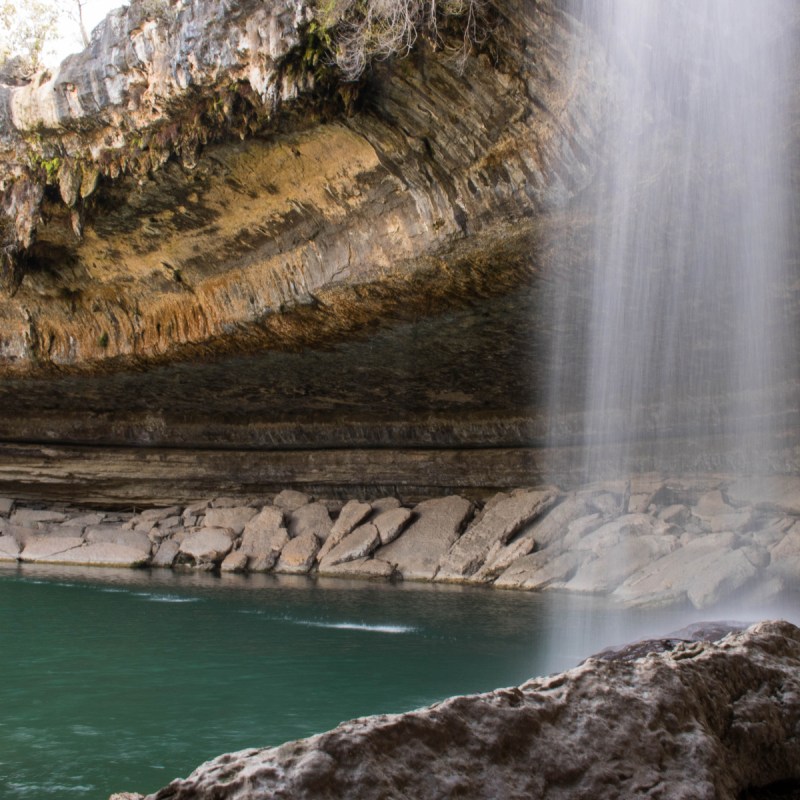 Perhaps it is the magical combination of biodiversity and Pura Vida, literally meaning "the good life," that makes a trip to Costa Rica unforgettable. Costa Rica, a small country that contains 5 percent of the world's biodiversity, is a great destination for a holiday where you can take in its rugged coastlines, lush rainforests, and jungles. Pair that with the Costa Rican laid-back Pura Vida attitude and chances are you're going to have an incredible getaway.
But, what about having a "hands-on" experience where you roll up your sleeves and work with endangered and threatened species in Costa Rica? With loss of habitat, orphaned animals, and illegal trafficking, there is a need to rescue and rehabilitate sea turtles, monkeys, sloths, and birds in Costa Rica.
There are plenty of opportunities for animal lovers who want to make a difference on their travels and contribute to wildlife preservation while having a unique and inspirational experience.
There is a wide variety of volunteering opportunities to support wildlife in Costa Rica. Think carefully about what you are looking for. Research and read the reviews. Some organizations offer conservation projects for the duration of a week, while others require a much longer commitment. Some wildlife conservation projects in Costa Rica take place in remote locations with no electricity. Others have access to nearby towns.
Below are five volunteer opportunities in Costa Rica that you may just find yourself signing up for. Believe you me, a volunteer opportunity with Costa Rican wildlife is still on my bucket list.
1. Jaguar Rescue Centre, Puerto Viejo De Talamanca, Caribbean Coast
The Jaguar Rescue Centre is dear to my heart. I lived with my daughter on the Caribbean Coast of Costa Rica while she returned for a second time to volunteer at the Jaguar Rescue Centre. Her first volunteer experience had left a lasting impact and she knew she had to return. We lived in a jungle house, close to Puerto Viejo. She rode her bicycle to do her volunteer work. I, newly retired, rode my bike in the opposite direction to yoga classes that took place in the jungle.
At the end of her volunteer period, I had an approved opportunity to go behind the scenes with her. Never in my life had I imagined what it would feel like to have a baby howler monkey clasp my leg and use me as a jungle gym! I couldn't help wondering why I had not also taken part in the volunteer opportunity. As I already mentioned, it's on my bucket list!
The Jaguar Rescue Centre rescues between 400 and 700 animals a year, giving them a temporary or permanent home, and releases about 40 percent back into the wild. Volunteering at the Jaguar Rescue Centre is a minimum 4-week commitment. Volunteers, ranging in age from 18 to 85, come from all over the world to support the rehabilitation of mistreated, injured, and orphaned animals that arrive at the centre. Animals typically found at the Jaguar Rescue Centre are monkeys, sloths, other mammals, birds, and reptiles. Most arrive because they are sick, abandoned, or have been electrocuted on poorly insulated power lines.
The type of volunteer work at the Jaguar Rescue Centre depends on what is needed. Doing dishes, cleaning enclosures, giving guided tours, or supervising monkey picnics in the jungle; these are a few of the many tasks required to keep the centre running.
Pro Tip: Accommodation is included, if you choose to stay on site. Meals are not included but there is a kitchen where you can keep your groceries and prepare meals.
2. Punta Banco On The Burica Peninsula, Southern Pacific Coast
The coastline of Costa Rica is home to dozens of nesting sites for four turtle species: leatherback, green, hawksbill, and olive ridley turtles. Seeing sea turtles lay eggs or watching hatchlings run to the sea are rather spectacular wildlife experiences.
My experience with endangered sea turtles in Costa Rica took place at Tortuguero National Park on the Caribbean Coast. Watching sea turtles lay their eggs was a profound experience, made even more so by knowing that all remaining species of sea turtles are either threatened or endangered.
ConservationVIP, an organization that runs volunteer programs around the world, provides organized trips that are dedicated to sea turtle preservation in Costa Rica.
If volunteering for sea turtle preservation excites you, these 10-day trips might be exactly what you are looking for!
Traveling to the village of Punta Banco — on the Burica Peninsula on the southern Pacific coast of Costa Rica where sea turtles nest — volunteer work includes locating, excavating, and relocating sea turtle nests to a protected hatchery. One of the highlights of ConservationVIP's trips to Costa Rica is the hands-on experience of releasing turtle hatchlings.
If you know anything about Costa Rica, it's that the bird life is extraordinary. Although the majority of time is spent doing sea turtle preservation, this trip also includes an opportunity to support scarlet macaws by volunteering at an almond tree nursery; their main source of food.
One of the most beautiful birds in the world, the resplendent quetzal, which you can see in Monteverde Cloud Forest Reserve, is also on the list for conservation work. Volunteers head to Cerro de la Muerte and build quetzal nests to be placed in a quetzal protection zone.
Pro Tip: Another highlight of these sea turtle preservation programs is that the villagers of Punta Banco are very welcoming to the volunteers. They show their appreciation for all the volunteer work that is done by hosting a village celebration on the last night.
3. The Sloth Institute, Manuel Antonio National Park
The Sloth Institute is found in the Tulemar Gardens at Manuel Antonio National Park and is dedicated to sloth research, education, and conservation. Their main goal is to rehabilitate and release as many sloths back into the wild as possible.
Although sloths are not critically endangered, with the loss of habitat many sloths end up crossing power lines or roads to get where they are headed. The Sloth Institute has built 3,280-feet of sloth speedways or rope bridges to help sloths travel safely through the rainforest.
As someone who found a sloth stopped in the middle of a road, I can vouch for the importance of the sloth speedways.
There are many places to see sloths in the wild in Costa Rica but actually working with these adorable smiling mammals, one of the slowest-moving mammals on earth, would be a rare and memorable experience.
Positions to volunteer at the Sloth Institute come up several times a year and are for 6-month periods. Daily field work and watching sloths in the jungle are all part of supporting the sloth release program.
If this volunteer opportunity does not call to you, the Sloth Institute organizes guided nature walks through the Tulemar Gardens with a sloth expert. It's one of the best places to see sloths in Costa Rica.
Pro Tip: The Sloth Institute states on their website that as a volunteer you will be hot, sweaty, sleepy, and eaten by mosquitoes, but so happy! This opportunity is for those animal lovers truly wanting to make a difference.
4. The Toucan Rescue Ranch, San Josecito, San Isidro, Heredia
The Toucan Rescue Ranch has an overriding mission to rescue, rehabilitate, and release Costa Rican wildlife back to their natural habitat. This sanctuary specializes in toucans, sloths, and owls, but has a wide array of other wildlife as well.
Located just 25-minutes from the capital city of San José, the Toucan Rescue Ranch provides opportunities to get your hands dirty and support the daily care of its sanctuary animals. Volunteer responsibilities include duties such as food preparation, feeding sanctuary animals, and cleaning enclosures. The Toucan Rescue Ranch attracts volunteers from all over the world who must commit to a minimum of 4 weeks of volunteer work.
The Toucan Rescue Ranch is involved in exciting programs such as a captive breeding program of Costa Rican toucans, aviaries for toucans for a pre-release experience, and is in partnership with the Sloth Institute for rescuing orphaned sloths.
Pro Tip: The Toucan Rescue Ranch provides ethical and educational tours of its sanctuary animals.
5. Las Tortugas Research Station, North Caribbean Coast
Seeturtles is an organization that helps save sea turtles through conservation programs. One such planned trip in Costa Rica is the Leatherback Turtle Volunteer Vacation.
According to WWF, leatherback turtles have survived for more than 100 million years. Their status is critically endangered and plenty of work still needs to be done to protect the largest marine turtle and largest living reptiile. It's incredible to think of their average size, which is about 800 pounds and 6 feet long.
Volunteers on this "volunteer vacation" spend four nights working at the rather remote Las Tortugas Research Station, located in the Tortuguero canals. Volunteers are involved in activities which directly protect leatherback turtles such as patrolling the beaches at night, helping to measure leatherback turtles, collecting data, and collecting and moving eggs to protected hatcheries.
Please note that the accommodation at Las Tortugas Research Station is very basic. The upside? You are living in the rainforest and sure to see howler monkeys, sloths, and fabulous Costa Rican birds.
Pro Tip: From mid-May to June, volunteer work involves working with hatchlings, measuring and weighing them, and releasing them into the water.
For all things on wildlife, animal conservation, and more: