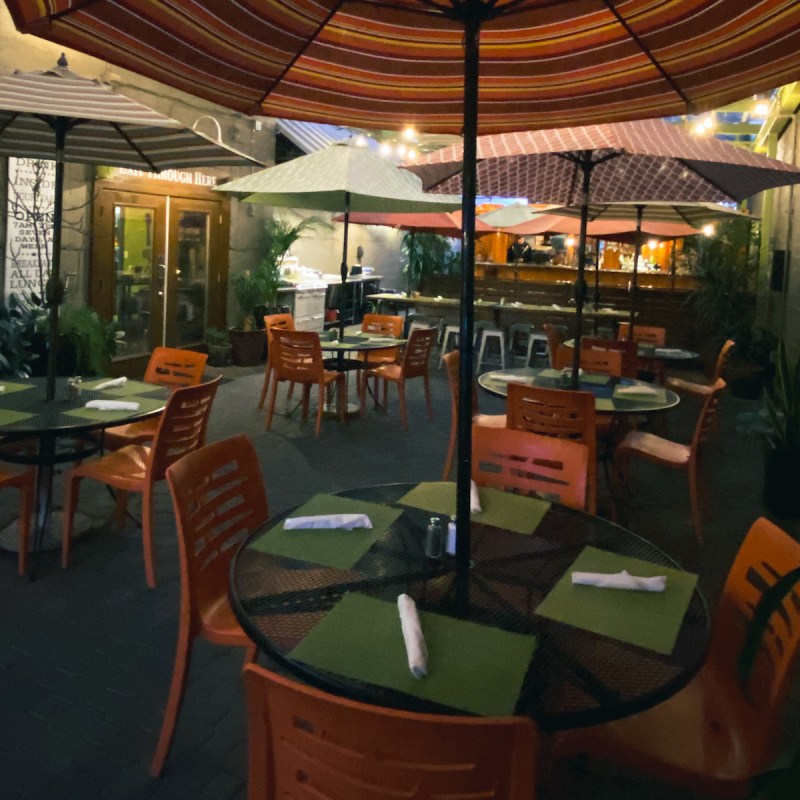 Arizona has so many great places to visit. We visited a brand-new-to-us city, Cottonwood, Arizona, on our recent trip. Only 20 minutes from Sedona and 15 minutes from Jerome, Cottonwood is home to a wonderful state park, a lovely downtown, and is in close proximity to many beautiful wineries. In fact, Cottonwood is in the center of the Verde Valley Wine Trail which is the newest AVA region in Arizona. The American Viticultural Area (AVA) identifies the Verde Valley as a region of viticultural significance that is unique from any other wine-growing region in the nation based on topography, soil makeup, and geography. It's a big deal and just one of the many things the Cottonwood area has going for it. Oh, and it's much less crowded and less expensive than nearby Sedona, so you may want to consider making Cottonwood your homebase next time you're in the area. Here are the things we loved most in Cottonwood.
I was hosted in Cottonwood; special thanks to Heather Herman. All opinions are my own.
Things To Do In Cottonwood
Page Springs Cellars
Located in the center of the Verde Valley Wine Trail, Cottonwood is home to many unique wineries and tasting rooms, and Page Springs Cellars is one of the best! Sitting on the deck overlooking the vineyards, sipping wine, and enjoying a very good cheese board, this is my idea of the perfect way to spend an afternoon. Sampling an array of reds and whites, we learned that Page Spring Cellars makes all of their own wine right here. This includes everything from growing their own fruit, to picking the grapes, and aging and bottling the finished product. They're quite serious in their sustainability efforts as well, using solar power for 100 percent of their electricity, creating their own wastewater treatment center, implementing a significant recycling program, and even obtaining a net zero water usage. It's obvious they care about the way in which they're producing their wine, and they produce dozens of labels each year. And, just as important — the wine tastes good! Enjoy your vino outside on the deck or in the comfortable tasting room indoors. With creekside yoga, winery tours, massages, music festivals, and a large bistro menu, Page Spring Cellars offers a lot in addition to great wine. And they have the largest wine club in the southwest. If you live in one of the states they're licensed in, you can get their delicious wines shipped straight to your door!
Dead Horse Ranch State Park
Camping, Fishing, Hiking, Disc Golf, canoeing, and a dog park. You'll find all this and more at Dead Horse Ranch State Park in Cottonwood. We went specifically for horseback riding and let's just say it's been a day or two since I've been on a horse. Thanks to my awesome trail guide, Christian, at Trail Horse Adventures, it was just like riding a bike. We had a tremendous time with him on the trails, which are located right inside the park. As we meandered through the trails, Christian gave us the lowdown about the history of the area, modern day cattle thieves, and how the park got its name. Both the Coconino National Forest and the Verde River are accessible within the park, which only adds to the outdoor fun you can have here. Christian even guided us over the Verde River a couple of times! The trail area is beautiful and Christian offers a wealth of information on the area — including his family's interesting history. I highly recommend Trail Horse Adventures.
Alcantara Vineyards
The Italian-inspired architecture and rustic, rural location sets the tone for this hidden gem located about 15 minutes south of Cottonwood. Upon entering the main building, we were greeted with the most amazing roasted garlic aroma and the sound of an acoustic guitar in the distance. Inside the gorgeous Tuscan-inspired tasting room, we got down to business with our first wine tasting. We were off to a great start here, and things only got better. We were treated to a leisurely stroll through the vineyards and learned about the Alcantara Vineyards operation. Everything related to their wine-making is done right here, including picking the grapes by hand. According to Ron Brumley, Alcantara's winemaker, "wine doesn't grow on the shelf." After touring Alcantara, it's apparent that there is way more that goes into winemaking than most people will ever know. With over 15 types of grapes on almost 90 acres, the folks here are busy, yet we could tell that it's absolutely a labor of love! And the love shows in the quality of their wines. In addition, their gorgeous grounds are the perfect backdrop for snapping photos of all those special occasions. I think Alcantara could very well be the perfect wedding venue. The chapel faces the confluence of the Oak Creek and Verde River, the two joining bodies of water representing the joining of two people in matrimony. How romantic! It really is an absolutely stunning location. In addition to weddings, Alcantara offers daily live music, horseback riding, Jeep tours, private walking tours, and bird-watching opportunities. We are already planning our return visit to Alcantara.
Best Restaurants In Cottonwood
Crema
We found what we were looking for at Crema Craft Kitchen — protein for my husband and a killer latte for me. Housed in the building formerly operated by a bootlegger, and said to be haunted as of this writing, Crema is intriguing for its historic location alone. We happily found much more to love than just the gorgeous building, however. Upon arriving, we settled into a cozy spot overlooking Main Street. Their enclosed patio looked super inviting as well. The eclectic menu included many interesting options, including my husband's choice of red velvet waffles and chicken. The decadent waffles and lightly-battered fried chicken were amazing. With Crema being known as an espresso bar, as well as a sit-down restaurant, it should come as no surprise that they do know how to make a pretty spectacular latte, complete with latte art. From the design on the top of the coffee to the exquisite taste, my latte was luscious. I noticed plenty of other people grabbing coffee and a sweet treat from the bakery at their quaint walk-up window. Other entrées here include their popular chilaquiles, benedicts, bread pudding French toast, and their special red chile glazed bacon. We decided that next time we'll stop into Crema for brunch and try some of their craft drinks. I'm especially partial to the morning mule which includes vodka, ginger beer, and orange juice; or the whiskey chai, complete with Irish whiskey, spiced chai, and milk. If all of the above isn't enough, Crema even makes their own gelatos and sorbets, with many of the ingredients locally sourced and free of GMOs whenever possible.
Merkin Vineyards Tasting Room & Osteria
This cool restaurant is the perfect spot to try fresh and inventive Italian food. The polished wood bar mixed in with the open kitchen upstairs gives this corner spot on Main Street a modern farmhouse feel. We also liked the edgy music playing in the background. But what we absolutely loved was our meal at Merkin Vineyards Tasting Room & Osteria. My husband is a sucker for Italian fare and was biting at the bit to try the gnocchi. The gnocchi served here is melt-in-your-mouth goodness and we — yes, I made him share — ate every single bite. I opted for something a little lighter since I wasn't that hungry — gnocchi aside. My dish of choice was the daily bruschetta special. This inventive dish included toasted bread topped with apple butter, blue cheese, and micro greens. I love something so totally different and delicious. This was it. Merkin makes all its pastas and breads from scratch using Arizona heirloom and Italian-milled wheat flour. I'm guessing that's why our food tasted so fresh and Italian-authentic. They take the same approach with their fruits and vegetables, with most being homegrown; and what they don't grow, they source locally from Arizona farmers. So, what you get here is a true farm-to-table experience and it shows! Since Merkin is also a tasting room, of course all of their wines are produced in their own Arizona vineyards.
Violettes Bakery Cafe – Clarksdale, Arizona
Located just 10 minutes northwest of Cottonwood, Clarkdale is home to a unique outdoor cafe, Violettes Bakery Cafe. Known for their Parisian-inspired menu, everything here is homemade with the freshest ingredients. Choose from macaroons and creampuffs to tarts and special cakes for your sweet tooth. For the savory side, try a croissant breakfast sandwich or quiches. Take a drive through the charming town of Clarkdale and explore Main Street while you're here. We loved it!
Best Hotels In Cottonwood
Pines Inn And Suites
If you're looking for a family-run spot that's dog-friendly with lots of amenities, including a saltwater pool, Pines Inn and Suites is the perfect place. This hotel is located a couple of miles from Old Town Cottonwood and is a quiet retreat close to all the action. We liked the full kitchen in our suite and being able to park at the door was great.
Tavern Hotel
The Tavern Hotel has the perfect location in Old Town Cottonwood. Located on Main Street and within walking distance to all the shops, restaurants, and bars in Old Town, this hotel is luxurious. Built in the 1920s, it was completely redone in 2011. The rooms here are almost certainly less expensive than what you'd pay for similar accommodations in Sedona.
Iron Horse Inn
A historic hotel with all the features you'd expect of a new hotel, the Iron Horse Hotel in Old Town is a good choice if you're looking for an affordable boutique stay in the heart of Old Town.
For more Arizona getaways, check out these stories: