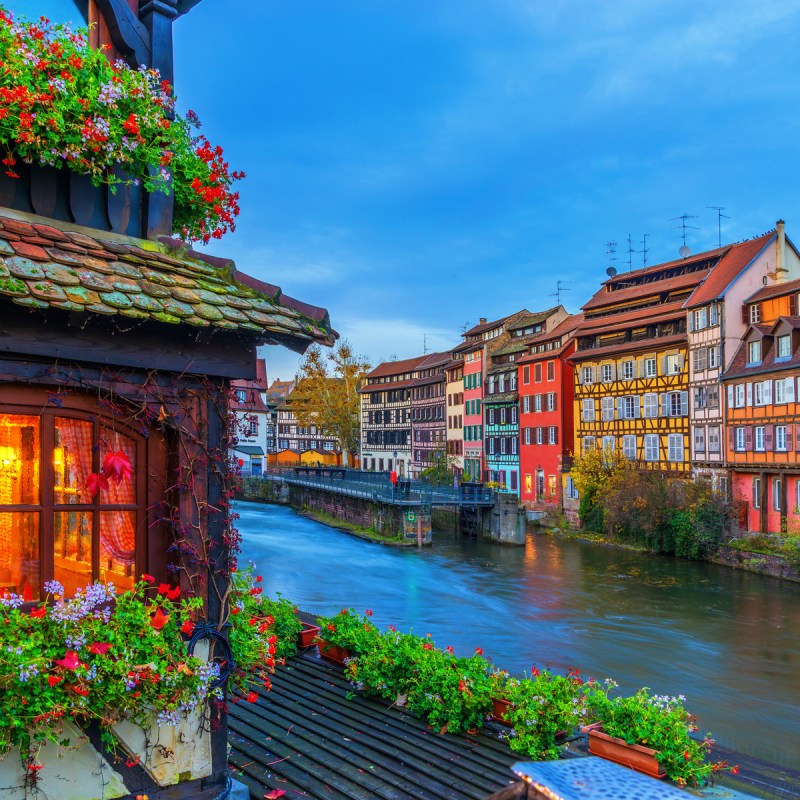 If your plans for a trip to France were paused, it's time to start making arrangements again — as long as you're fully vaccinated for COVID-19.
France, like many countries, put new travel restrictions in place over the past 2 months to slow the spread of the highly infectious omicron variant of COVID-19. Some of those entry requirements have now been eased. Public health protocols, such as where and when a mask must be worn, are changing as well.
"In view of the new phase of the pandemic characterized, in most countries, by the predominance of the omicron variant and a high level of vaccination, the government has decided to lighten the health control system at the borders, particularly for vaccinated travelers," Prime Minister Jean Caxtex said while announcing the changes, an article on France's The Local reports.
If you are planning a trip to France, here's what you now need to know.
The Pre-Travel Test Requirement Has Been Dropped
France's Ministry of the Interior explains that, effective last week, "fully vaccinated" travelers coming from so-called "green or orange nations" including the U.S. no longer need proof of a negative COVID-19 test to enter France. They do, however, need to provide both proof of full vaccination and a sworn statement — officially known as the déclaration sur l'honneur — stating they do not have symptoms of COVID-19 and have not been in contact with someone with a confirmed case of COVID-19. 
It is important to understand what "fully vaccinated" means. Effective February 1, French authorities require travelers 18  and over to have received a COVID-19 booster dose of an mRNA vaccine no later than 9 months after the second dose, or the first dose of the Johnson & Johnson vaccine, to be considered "fully vaccinated" and enter France.  
Now, the rules are different for unvaccinated travelers as well as those who have not received a booster.
Last month, France's Interior Ministry announced that non-vaccinated U.S. citizens must have a "compelling reason" for traveling to France and they must complete an International Travel Certificate to confirm the purpose of their trip. Tourism, by the way, is not considered a compelling reason for traveling to France.
That requirement is still in place. If they do have a government-approved compelling reason for travel to France, unvaccinated travelers from the U.S., including those who are not fully vaccinated, must provide proof of a negative COVID-19 test performed within 72 hours of departure (if it is a PCR test) or 48 hours before departure (if it is an antigen test).
Those travelers may also be tested for COVID-19 upon arrival in France. Anyone who does test positive must then self-isolate for 7 days, and take another test. If that test result is also positive, they must then self-isolate an additional 3 days.
If those unvaccinated travelers are symptomatic on day 7 or 10, they must continue self-isolating until their symptoms go away — regardless of test results.
Face Mask Changes
There are other noteworthy changes being made to France's health requirements.
Indeed, the Interior Ministry has announced that nightclubs, which have been closed since December 10, 2021, will be open again on February 16.
There have been changes to France's face mask requirement as well. For instance, masks are no longer required in public outdoor spaces. And while masks are currently required in places that require proof of full vaccination to enter, such as restaurants, that rule will be lifted on February 28.
Know Before You Go
Here's why France is able to change its health measures.
As was the case for many countries, a record high number (9,188,713) of COVID-19 cases were reported last month in France as the highly contagious omicron variant spread, according to Johns Hopkins data. Furthermore, a record high number (503,349) of daily cases was reported on January 25, 2022.
Since then, however, new cases, hospitalizations, and deaths have dropped dramatically. For instance, while 32,623 new cases were reported on February 13, it is a significant drop from the 503,349 cases which were reported on January 25. At the same time, vaccination rates in France have been climbing and, as of last week, just over 77 percent of France's population is vaccinated for COVID-19.
Nonetheless, if you are planning a trip to France, keep in mind that the Centers for Disease Control and Prevention has issued a "Level 4: Very High Level of COVID-19" alert for France, bluntly stating "Avoid travel to France." Based on that guidance, the U.S. State Department likewise issued a "Level 4: Do Not Travel" advisory for France. That advisory simply notes "Do not travel to France due to COVID-19."
If you're ready to resume planning a trip, be sure to visit all of our France coverage, including: